Jan-Eric is active in Life Sciences and Private Equity. Below is a description of his past and present business activities and his engagement in charities.
BUSINESS BIOGRAPHY
Jan-Eric is a Swedish citizen born 1945 and living in England since 1983, first in London and then in Devon since 2007. He has a master of engineering for Chalmers University in Gothenburg, Sweden and a degree in Business Administration from Uppsala University. He worked at the Stockholm School of Economics and Business between 1968 and 1970 and was acting Professor in Business Administration 1970.
He was head of the management consultancy division of Statskonsult AB (1971 – 75), executive vice President of AB Atomenergi (a nuclear energy research and consultancy company) (1975 – 78), President of Masonite AB (forestry and building materials) (1978 – 82), director and executive chairman of Skrinet AB (public investment company; Stockholm Stock Exchange) (1979-83), director of Independent Leasing AB (public leasing company, Stockholm Stock Exchange) (1979 – 82), director and chairman of Munksjö AB (public pulp and paper company; Stockholm Stock Exchange) (1980 – 85), director of Indigo AB (public aviation leasing company; NASDAQ) (1996 – 99), chairman of Hemocue AB (private management buy-out, medical diagnostic company) (1988 – 1994), chairman of Jomed (public, Swiss Stock Exchange) (1998- 2003), director of Vasogen Inc. (public Canadian company) a life science company developing immune modulation therapies and a director of Volito AB (private Swedish investment group).
He has also been on the board of several smaller companies like Shilling Banco Ltd (a UK property company), Opulentia SA (property group; Luxembourg), Stril AB (a medical sterilisation company based in Sweden) and several business units of Perstorp AB (public, Sweden) and Phairson Plc (privately held UK company), a biotechnology company. He was a non-executive director of the Northern Region of Svenska Handelsbanken, Scandiafelt AB (public, Swedish, production and sales of machine felt), Gusum AB (public, Swedish, metal industry) and Norrlandsfonden (government body for funding and supporting companies in northern Sweden).
Jan-Eric moved to England in 1983 after the years as President of Masonite and Chairman of Skrinet. He formed a private equity group together with two English partners, Mr David Wheeler and Lord Wimborne. The group mainly invested in Singapore and Hong Kong (equipment rental and financial services). He was also a director and shareholder of Ermitage Ltd, an offshore fund management group with its offices in London, Bermuda and Jersey and was later instrumental in negotiating the sale of Ermitage to a banking group. In 1988 he organised a management buy-out from Pharmacia of HemoCue AB and became its chairman. HemoCue was sold in 1992 to Mallinckrodt Medical Inc. and Jan-Eric remained as director until 1994.
He then established a medical technology and biotechnology investment group (QueQuoin Holdings Ltd, QQH) together with two Swedish partners. He was the chairman of QueQuoin Holdings between 1993 and 2009. He was the chairman of Egalet A/S (Danish, drug delivery technologies and pain management) between 1995 and 2005, when he went sailing aboard Adèle (see Adèle on this website). He is a director of Enkam Pharmaceuticals A/S (Danish, biotechnology) and was its chairman between 2000 and 2005 (see this page further down). He was chairman of Tigran Technologies AB (public Swedish company, medical technology) and a director of Merchant Venture Investments SA (a management buy-out group domiciled in Luxembourg). He joined the board of Inn or Out (UK catering industry) as chairman in 2010 until the company was sold in 2013.
Jan-Eric lives with his wife Jennifer and their son (born 2008) and their niece (born 2002) at Knightstone Manor in Devon (see Knightstone on this website). He has four children from an earlier marriage, living in London and Australia.
He is a passionate sailor and photographer. He bought his first sailing yacht in 1973 and has sailed ever since. In 1983 he became part owner of a Swan 651, Exactitude, and in 1988 he let build  a 79 foot sloop, Swedish Caprice. Between 1988 and 2004 her sailed as an average of 3 months a year on board Swedish Caprice all around the globe. In 2005 Jennifer and Jan-Eric launched their 180 foot ketch, Adèle. They sailed for two years around the world on Adèle (see separate tab, Adèle, on this website) and he later published a book about their adventures, Exploring with Adèle. Since then he has published a further two photographic books, one about the Colorado Plateau and one about his son (see Books and Articles on this website).
He is active as a Trustee of the Swedish Church in Great Britain and Ireland (since 2008) and is also a trustee of the Council of Lutheran Churches in Great Britain (since 2009) and has together with his wife and another Swedish family a charity supporting scholars and students in the Philippines (since 1992). See separate item on this website about St. Hannibal Foundation.
He has since 2011 been Chairman of a private equity group, MVI Equity AB, and its parent company MVSC. He is also since 2012 Executive Chairman of a biotech company, Isofol Medical AB.
---
PRESENT DIRECTORSHIPS
Please click on the logotype of the organisation to get to its website.

Isofol Medical AB
Chairman
Isofol Medical AB is a clinical stage drug development company with one asset, Modufolin®, about to enter pivotal registration studies in two indications.  Modufolin® has the potential to achieve registration and replace Leucovorin (LV) as one of the world's most commonly used substances in cancer treatment. LV is used world-wide on well over one million patients annually, both as part of the mainstay treatment of solid cancer tumors and as rescue treatment. This makes Modufolin® a potential block buster with sales well in excess of USD one billion.
A majority of patients treated with leucovorin, LV, today lack the ability to convert LV into the concentrations of the active substance necessary for medical effect in cancer treatment. They therefore fail to fully benefit from the treatment. Modufolin® is a synthesized, stable and almost 100% pure form of the naturally occurring active substance in folate chemotherapy, which until now has been impossible to produce. Treatment with Modufolin® is expected to be substantially more beneficial for many more patients. Both pre-clinical studies on animals and clinical studies on humans have shown Modufolin® to be safe and well tolerated.
Isofol was founded in 2008 based upon Professor Bengt Gustavsson's research and clinical studies and the development of a production method for Modufolin® by Merck and Cie. Isofol has a worldwide exclusive license to market Modufolin®
Isofol is based in Gothenburg, Sweden, and has around a dozen employees and one hundred shareholders.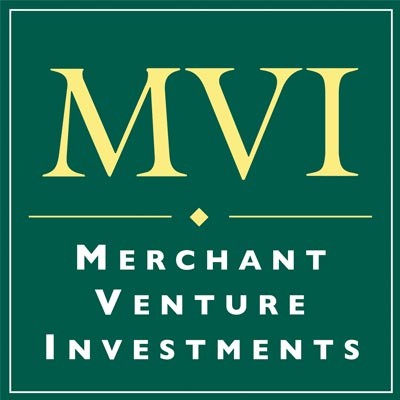 MVI Equity AB
Chairman
MVI consists of about 100 entrepreneurs and industry leaders, who over the last 20 years have invested equity in private companies, across many different industries, with a primary focus on the Swedish market. The MVI partners are experienced senior managers, who share a common passion for business strategy and execution.
The MVI mission is to develop each portfolio company by providing experience, targeted competence, funding and focus. MVI is an engaged and active investor and works, through its non-executive directors, closely with the executive management of a company.
MVI Equity focuses on buy-outs of profitable companies with solid operational performance. Normally MVI takes a long term majority stake in the companies, without any predetermined exit timeline. MVI was founded 1992 as a network for private investors which over time has been developed and extended. Over the years MVI has made over 100 investments totalling over €200m in value.
Since 2011 investments are driven and organized by MVI Equity AB. On behalf of MVI Partners, MVI Equity is responsible for identifying, analysing, presenting and managing the investment companies. MVI Equity AB is based in Stockholm.

Enkam Pharmaceuticals A/S
Director
ENKAM Pharmaceuticals A/S is focused on the development of peptides which target the NCAM/FGF-receptor for the treatment of Central Nervous System disorders. The EU awarded a €6 million grant to an Enkam-led consortium following extensive peer review to fund a proof-of-concept clinical trial for the treatment of patients with synaptic degeneration such as Alzheimer's disease. Enkam's novel lead development candidate, FGLs, has demonstrated positive effects in models of neurodegeneration and Alzheimer's disease.
Prof Elisabeth Bock from the University of Copenhagen has, through pioneering work over more than three decades, made a major contribution to the understanding of the Neural Cell Adhesion Molecule (NCAM). This work, on which Enkam is based, has significantly advanced the understanding of cell adhesion.
Enkam is based in Copenhagen.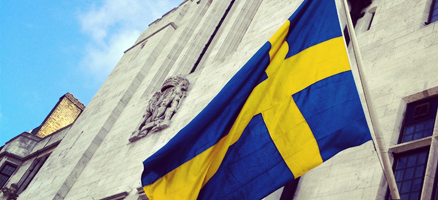 Swedish Church in London
Trustee
In 300 years the Swedish Church in London has been a platform for meetings, religious services, cultural exchanges and for supporting the Swedes in the UK and Ireland. No-one knows exactly how many Swedish citizens that live in Great Britain and Ireland but probably around 100,000 persons. Since 2009 the responsibility for all of Great Britain as well as Ireland has been transferred from Uppsala in Sweden to the Swedish Church in London. Most of the services are centred on London, but the Church try to reach out to all of Great Britain and Ireland.
In its social and diaconal work the Church works closely with the Swedish Embassy in London and with the Swedish Benevolent Trust. The church is based at Marylebone, London.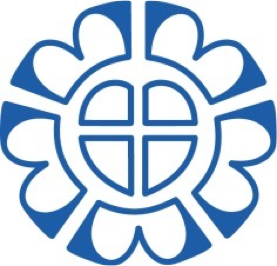 Lutheran Council of Great Britain
Trustee
Established in 1948, the Lutheran Council of Great Britain represents and co-ordinates the common work of ten different Lutheran churches that have congregations or chaplaincies in Great Britain. Together they offer pastoral care to the community of 180,000 Lutherans living in Britain, as well as to persons of other Christian traditions.
The Council is a communion of churches that have come together to express their shared Lutheran heritage and identity through common work in Britain, enriched by their cultural and linguistic diversity.
Lutherans take their name from Martin Luther, an Augustinian monk and theologian in 16th century Germany. He believed that the church was ignoring or contradicting important teachings of Christ, and that it had become corrupt as an institution. In 1517 he published 95 theses for discussion and debate within the church. His aim was to reform the church, so that Christ's gospel was restored to the central position in the church's life and teaching.
In a short time large areas of Germany became 'Lutheran', and 'Lutheranism' took root in other European countries and in Scandinavia. The Lutheran Church was the first church to grow out of the Reformation movement. The Reformation was kindled by Luther's 95 theses and rapidly spread throughout Western Europe, influencing also the church in Britain at the time of Henry VIII.
The Lutheran Church continues to be one of the largest churches in the world. Lutherans have worshipped in England for several centuries. The first official congregation was established in London in 1669, used by Germans and Scandinavians.
The Council of Lutheran Churches  is based in London, where it also runs a Student Centre.