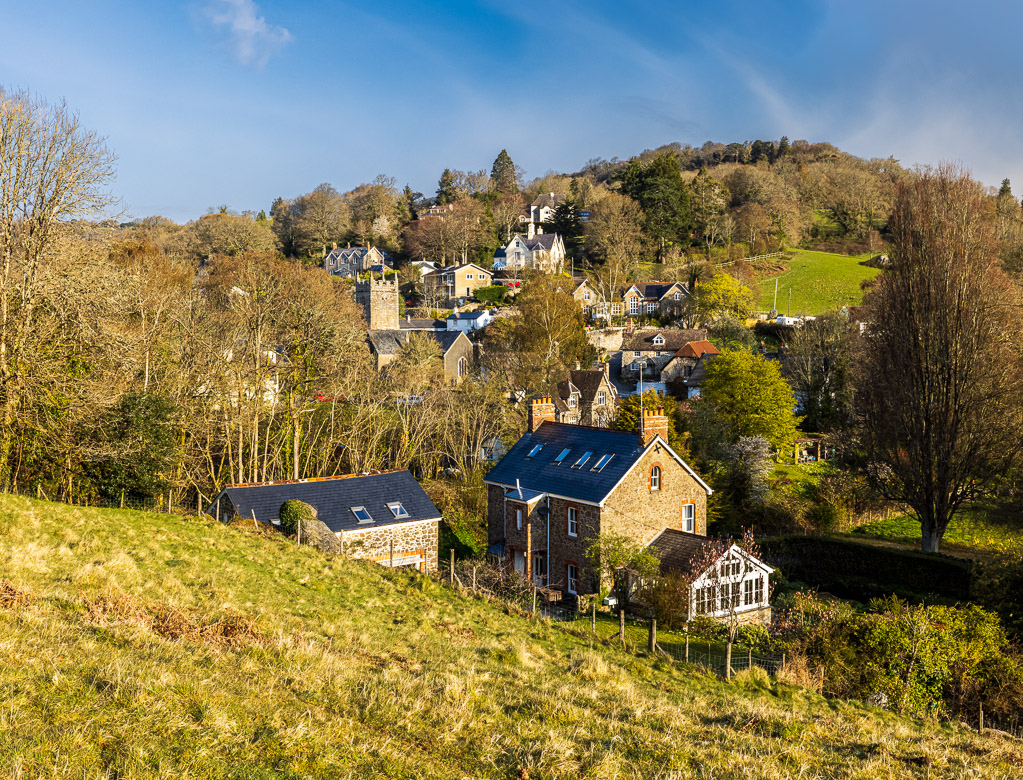 Lustleigh is probably the prettiest village on Dartmoor. I photographed it on a few visits in April, before the leaves had come out and the spring flowers covered the woodland nearby, but I think the images can still convey the beauty of the village. It is really two villages merged into one with the little hamlet of Wreyland now combined with the larger village of Lustleigh.
Some of its charming character is owed to all the thatched cottages and larger houses in the village, and the beautiful church of St John, the Baptist. And of course – the bub, the Cleave – which has got its name for the famous cleave (meaning "cliff") that rises steeply from river Bovey that runs nearby. The cleave offers a lovely walk and some dramatic views, but it was a long and partly strenuous walk and I did it without my heavy camera bag.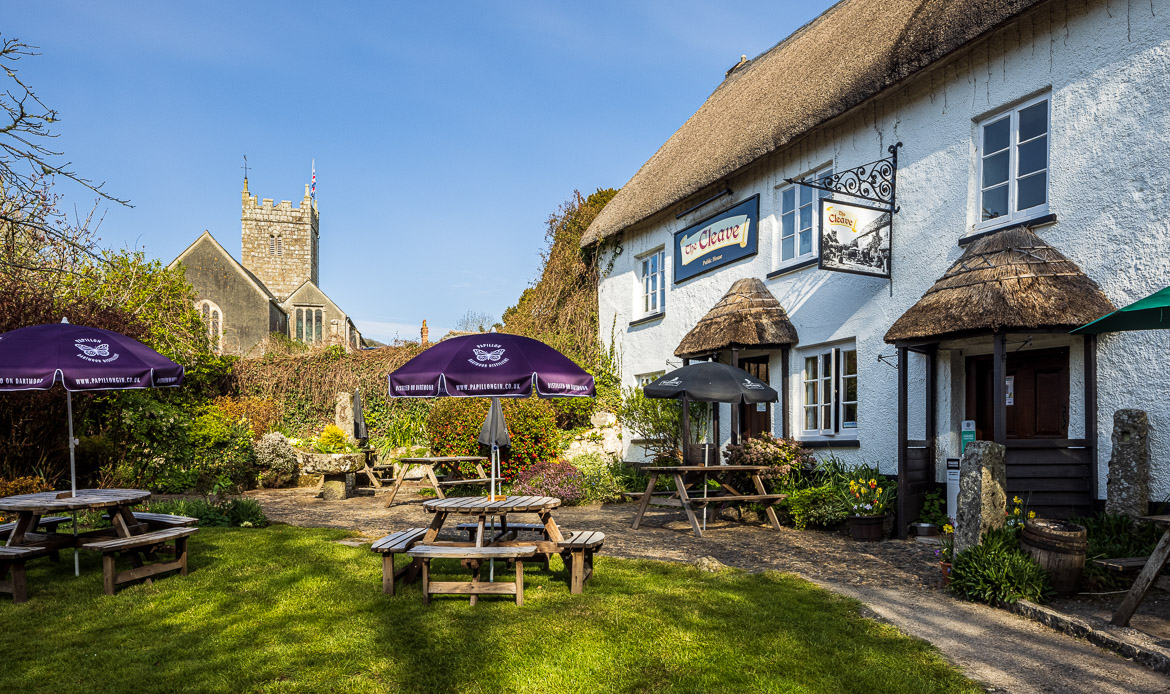 Once upon a time, that is from the middle of the 19th century to the middle of the 20th, no less than two railways past Lustleigh, and the former tracks constitute nice walkways near the village. The centre of the village is the small village green with a cross at its centre and the church on one side and a couple of shops, a tea room and the pub nearby – all as English as it can be!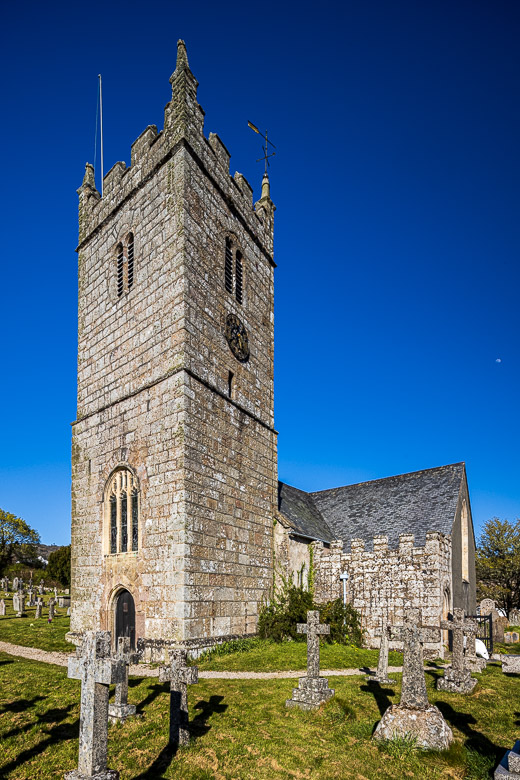 Lustleigh is situated at the eastern border of Dartmoor and its church is only at 100 metres altitude. Wherever you go into the moor from Lustleigh it is an uphill climb, which thankfully you can do with a car nowadays. But Hunter's Tor at nearby Lustleigh Cleave is at 225 metres above Lustleigh village. The walk up to the Tor and down to Bovey River valley and back is beautiful, but strenuous and I did it without my heavy camera bag.