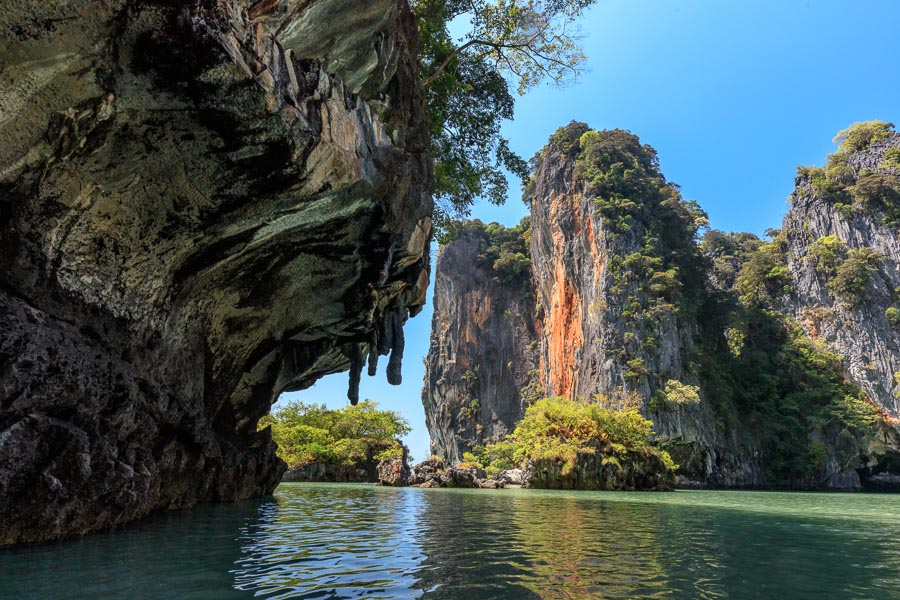 During the mid term holiday week in February the family went to Phuket. We had been invited by Anil Thadani and his family to visit their villa in the Amanpuri Resort on the west coast of Phuket Island for a few days and then sail on their yacht Latitude. Just before we arrived it turned out that Anil and his wife must be away but they made both their villa (with four staff) and their yacht (with a crew of nine) available to us. We had the most fabulous time, and although we missed the company of our hosts we were looked after extremely well by staff and crew.
As we love Thai food we had a great time in the hands of Sao and Porn that cooked for us most of the meals at Amanpuri, although we ventured out to the different restaurants at the resort and on Phuket Island a couple of times. The villa was actually a number of houses in Thai style, where the children had one and we slept in another. And we had "our own" private swimming pool, 25 metres long with lovely open Thai style houses (or roofs on pillars, where we could eat and study/work/read in shelter from the sun during daytime.
After a few days we transferred to Latitude and sailed around into Phang Nga Bay with all the wonderful limestone islands that look like pillars with the base narrower than the island itself, just like a mushroom. The children scuba dived and loved travelling in the doughnuts and all of us enjoyed the wonderful nature and good food and nice company. Travelling in the mangrove channels and in the natural rock tunnels and between all the limestone islands was equally exciting for old and young. I had done it before on board Swedish Caprice, but it was fascinating to come back and see it again. But in 30 years time tourism has developed a lot and brought both good and bad changes.