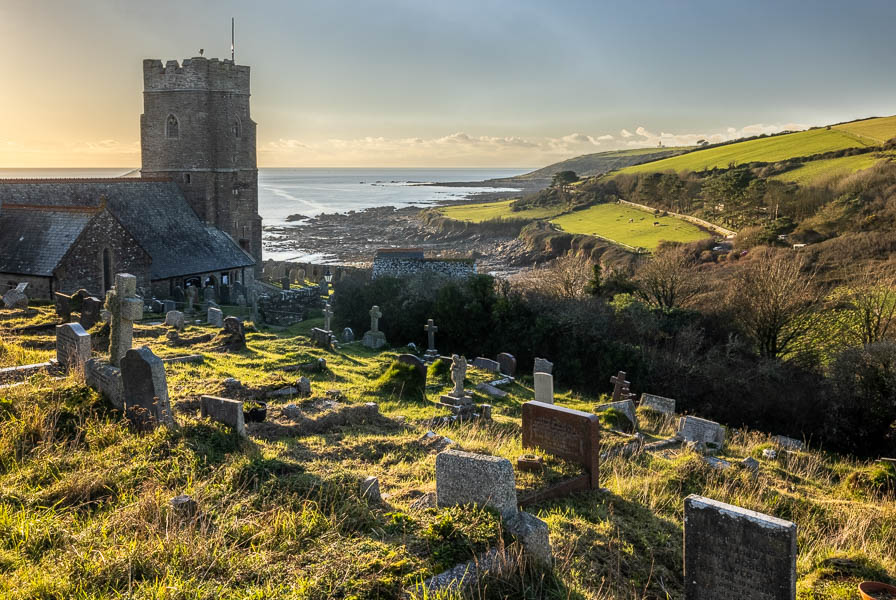 Wembury Beach is just east of Plymouth. I came there in the afternoon after having photographed Hound Tor in the morning. The morning was freezing cold with frost covering the grass at an altitude of 400 metres, but in the afternoon at Wembury people were swimming in the water, and it was an entirely different world!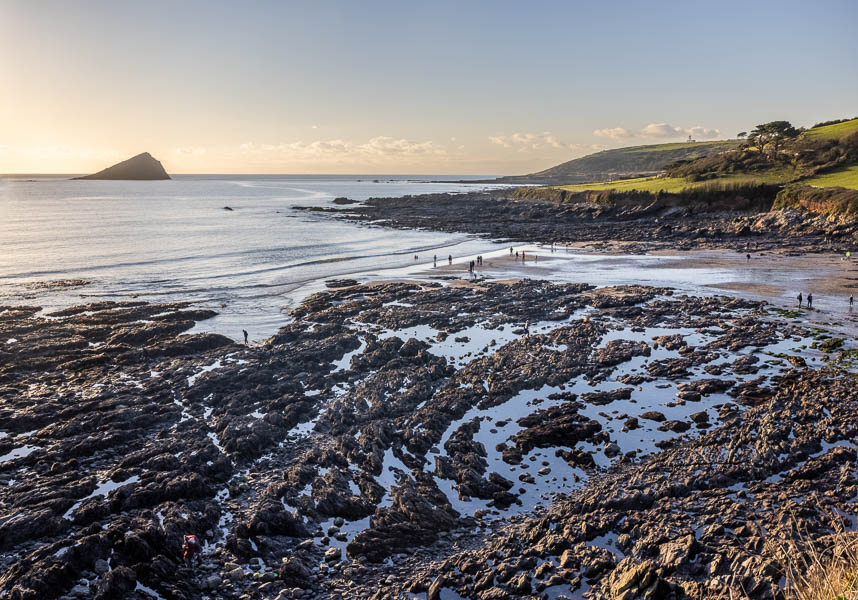 The church at Wembury, St. Werburgh's Church, is situated on a hill overlooking the beach. The beach itself is very small but surrounded on both sides by black rocky ledges and in between the ledges are tidepools that are exciting for the children to play around in. I arrived at low tide and maybe the ledges are easier to photograph at a slightly higher tide. The water may possibly isolate the larger rocks, creating more appealing subjects. But that just give me a reason to come back again!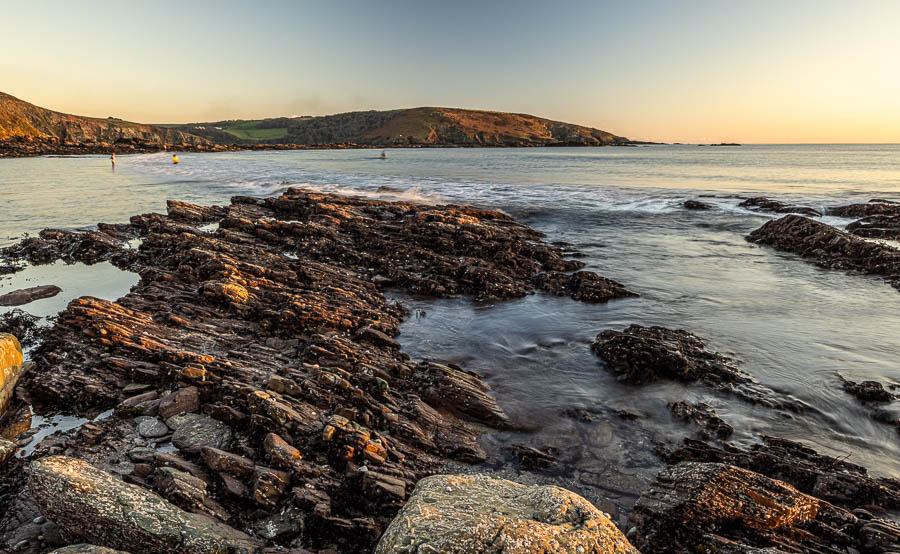 Outside the beach is an island, Great Mewstone. It is triangular in shape and consist entirely of the same rocky ledges that are found surrounding the beach. Great Mewstone has harboured a prison as well as smugglers and is famous for the fact that one convict preferred to stay at the prison for seven years rather than being deported to Australia. My Australian son-in-law may not agree with that preference, but times were different then.
I was lucky that the sun was setting on the island providing a lovely contrast between the blue and black rocks and the orange and red clouds and sky.