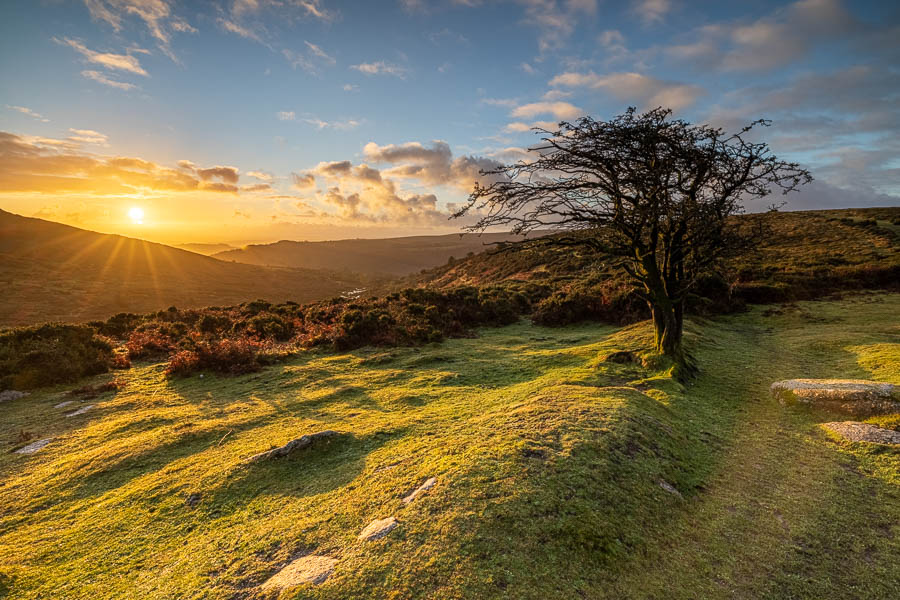 Yesterday morning I drove up to Dartmoor to photograph clapper bridges. And then as the sun was about to rise I saw the wonderful clouds behind me and stopped the car and ran out with camera bag and tripod and found this lovely tree as a foreground.
Sharp Tor is rising to the left of the image and in the background valley is River Dart. The river itself is hidden from view, but the mist in the valley can just be seen. The reflections in water halfway between the sun and the tree is Rowbrook, a stream that flows into river Dart further down. The hill behind the tree that the sun rays are stroking is Yartor Down.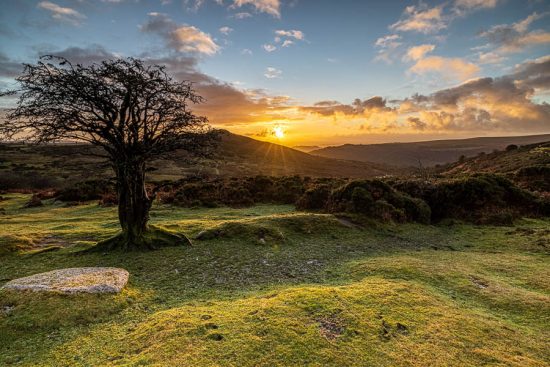 I have another image a few minutes earlier, but the ground is darker and looks flatter with the sun just kissing the ground. So the ladies in the house (Jennifer and Mikee) both voted for this image to be the main picture. But the sky is nice, so I added it beside here.
And 10 minutes later the sun had risen further and was shining on Yartor Down and lighting up "my foreground hawthorn" very nicely: