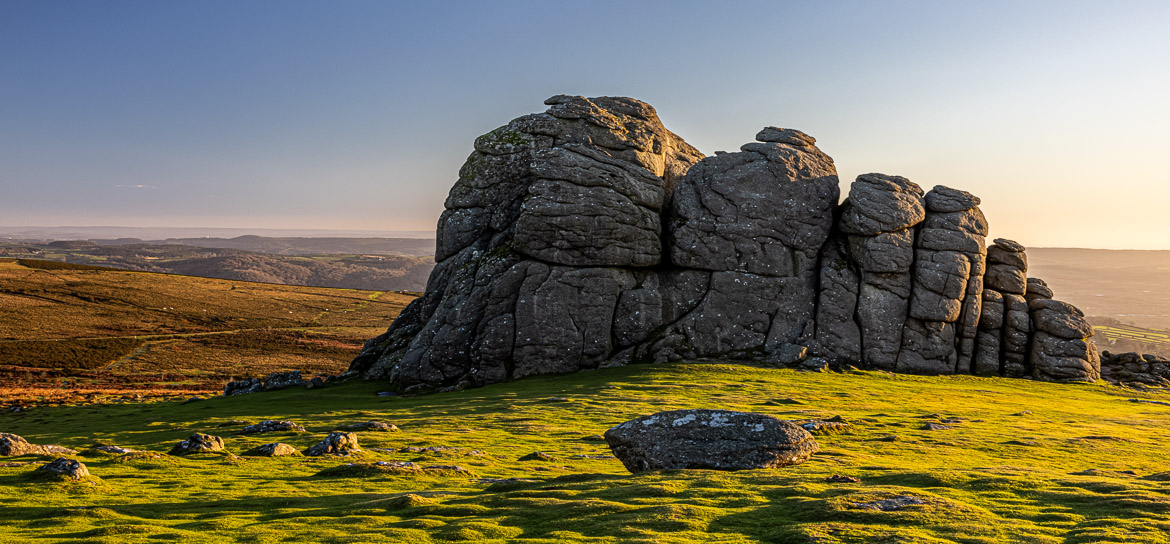 Haytor is probably the tor that is closest to where I live. It is also the most famous tor on Dartmoor and the most visited. The main granite formation is massive, but although it is around 450 m altitude, it is easy to visit with a very gradual climb up to the top. And at the base of the tor there are steps and clamps to help visitors climb up to the very top.
And from the top of the tor you have fabulous views on a clear day (which Dartmoor unfortunately doesn't have that many of). To the east and southeast you can see the sea south of Exmouth and outside Torquay, and on a clear day all the way to the Dorset coast.
The granite tor is appealing to walkers and children alike. But the massive structure also makes it challenging for photographic compositions.The following two images show Haytor from further away, one from the start of the walk up to the tor from one of the Dartmoor visitor centre. The first image is captured on New Year's Eve in the morning at around 10 am. If you blow up the image you can see families walking up, some of them with a sleigh (pulk) to send their children down on the tiny amount of powder snow that covers the grass on the moorland.
And the next photo is from the peak of Saddle tor in the southwest on the 2nd of January in the first morning light.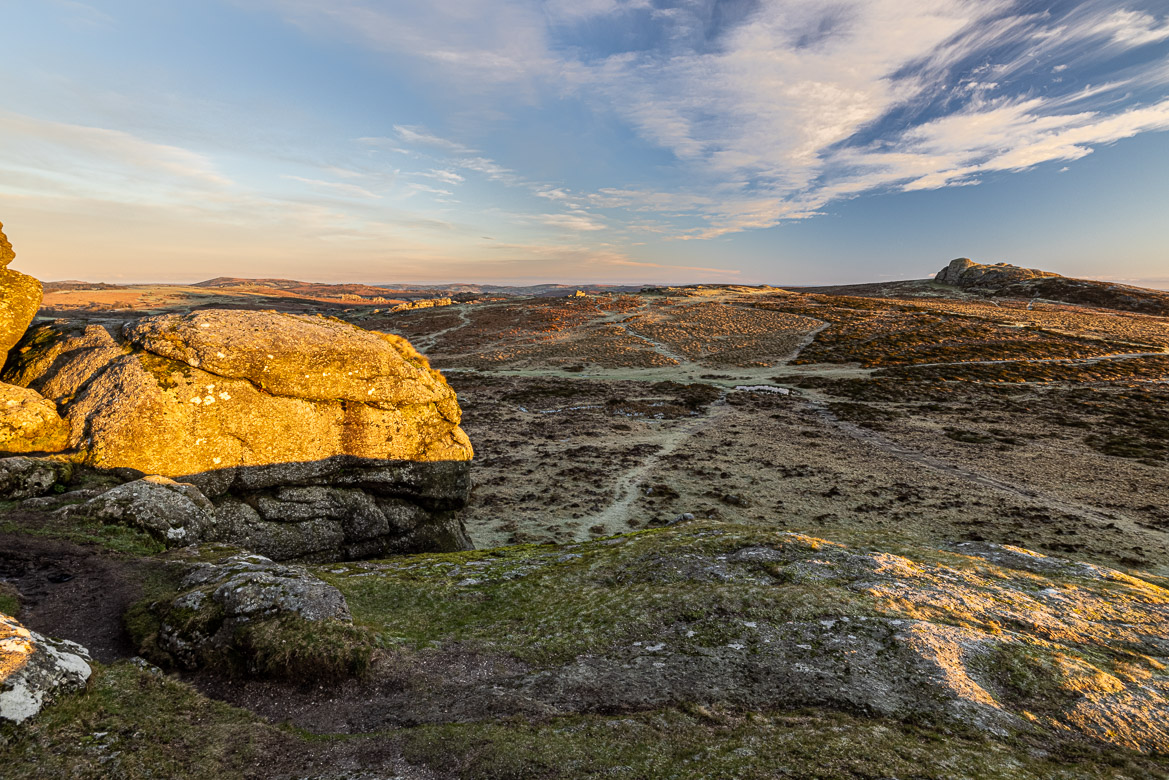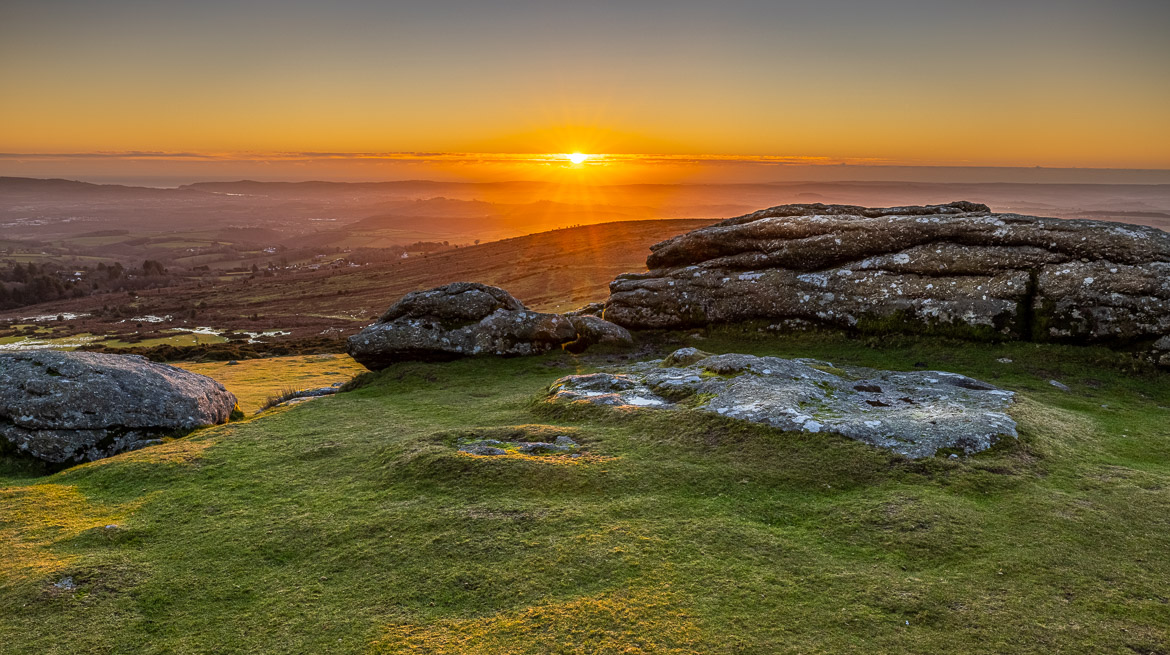 The next images captured some of the granite outcrops at Haytor just after sunrise on Christmas Eve. The first one shows part of the massive large tor, where you can often see both humans and sheep climbing upon the rocks ledges. All of the following images captured on Christmas Eve morning before the first snow fell on Dartmoor.