with Mikee and Eric
I have been a judge at the World Superyacht Awards for 15 years. We visit the yachts individually or at boat shows, we have judging meetings to discuss and evaluate the yachts and we celebrate the winning yachts in the respective categories at an annual Awards Dinner. Eric and Mikee have participated at several of these events before, but this was the first time they did it as adults – or nearly adults.
Jennifer was away for three weeks in the Philippines, so the three of us took care of each other, but with some clear directions from far away!
We took the train up and had a large reception at Westminster Abbey on Friday evening. On Saturday morning we were invited to visit a gallery to see modern art from artist like Andy Warhol and Bob Dylan. And then we went to the Old War Office that now is in the process of being converted to hotel and residences. We had lunch at Dolce and Gabbana (which interested Mikee more than Eric and me). In the evening we had the Gala Dinner at the Guildhall with about 400 guests present.
The slide show below shows some photos from the train ride up and all the events until we came back after the event on Sunday. But to add to the fun I have also put together a second slide show from some of the previous events, when the children were much younger.
Slide show: Eric and Mikee at World Superyacht Awards 2022
Earlier events with Boat International and the judges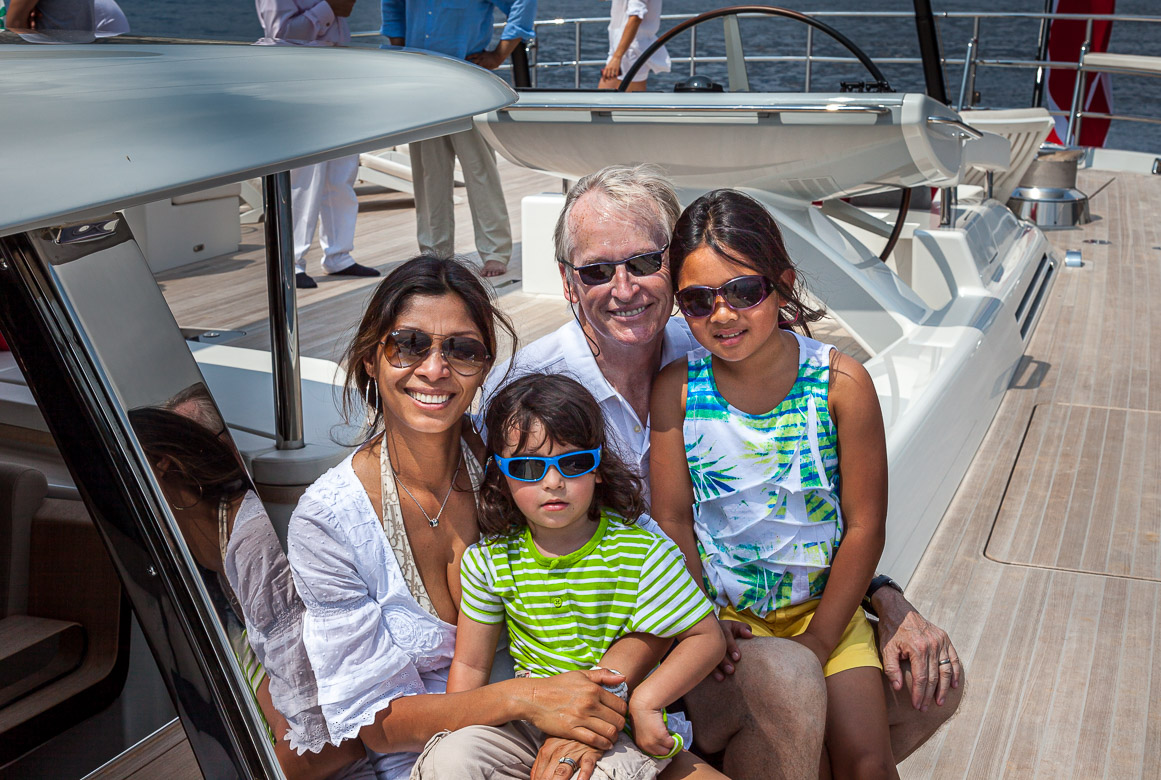 Eric was less than a year old, when he came with Jennifer and me to New York for a speech I gave about sailing in Artic or Antarctic climates and the issues you would face. And we continued to Florida for a boat show. Unfortunately we were so busy looking at yachts and looking after Eric that we didn't have time to take any photos that are still preserved. And Adèle was already sold, when Eric was born and when Mikee came to live with us.
But Adèle's sister ship, Marie, was christened in 2010 and Mikee joined me for the celebrations in the Med. And the year after the whole family joined in some Owners' Club events in Monaco and we were invited to sail on Zefira, the yacht of Paola (fellow judges) and Salvatore. And in Kitzbühel in 2014 we were again the full family for some days of fun with judges meetings and presentations and lots of social events. And in 2017 we participated with several other judges in the christening of Paola's and Salvatore's next yacht, Ribelle. And later that year we had a meeting in Abu Dhabi.
Slide show: Eric and Mikee at earlier Superyacht events