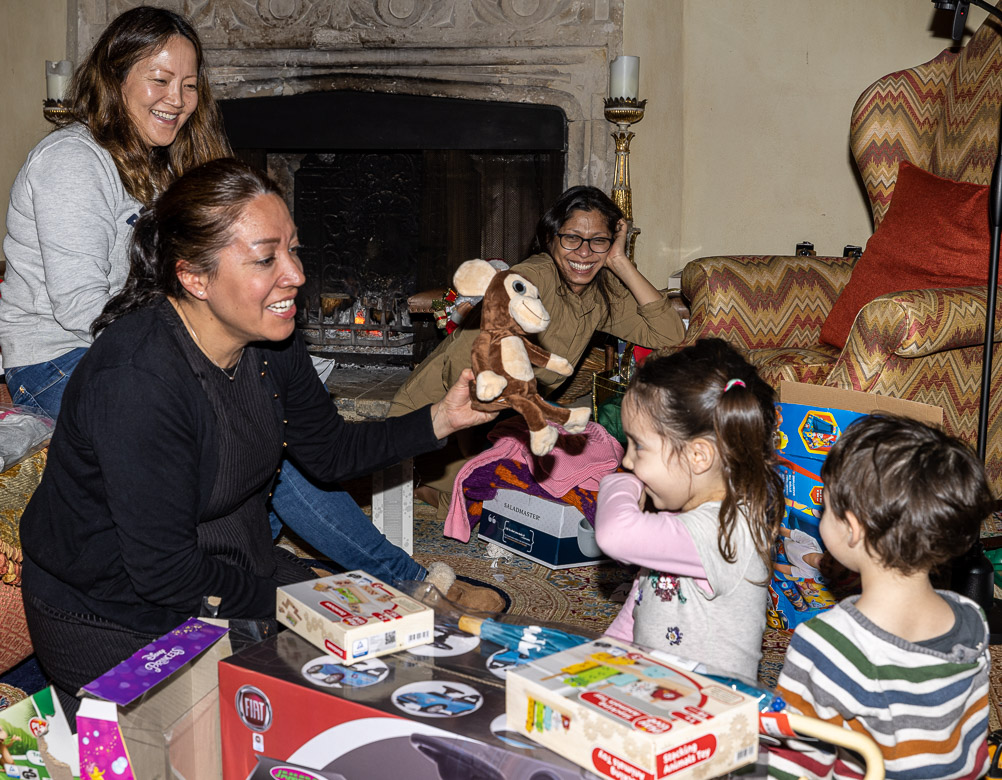 For the first year since I bought Knightstone in 2001 did we celebrate Christmas somewhere else, but we were back at Knightstone after Christmas and in time for the New Year Celebrations. Here are the short stories in images of what we did from Christmas to New Year.
London before Christmas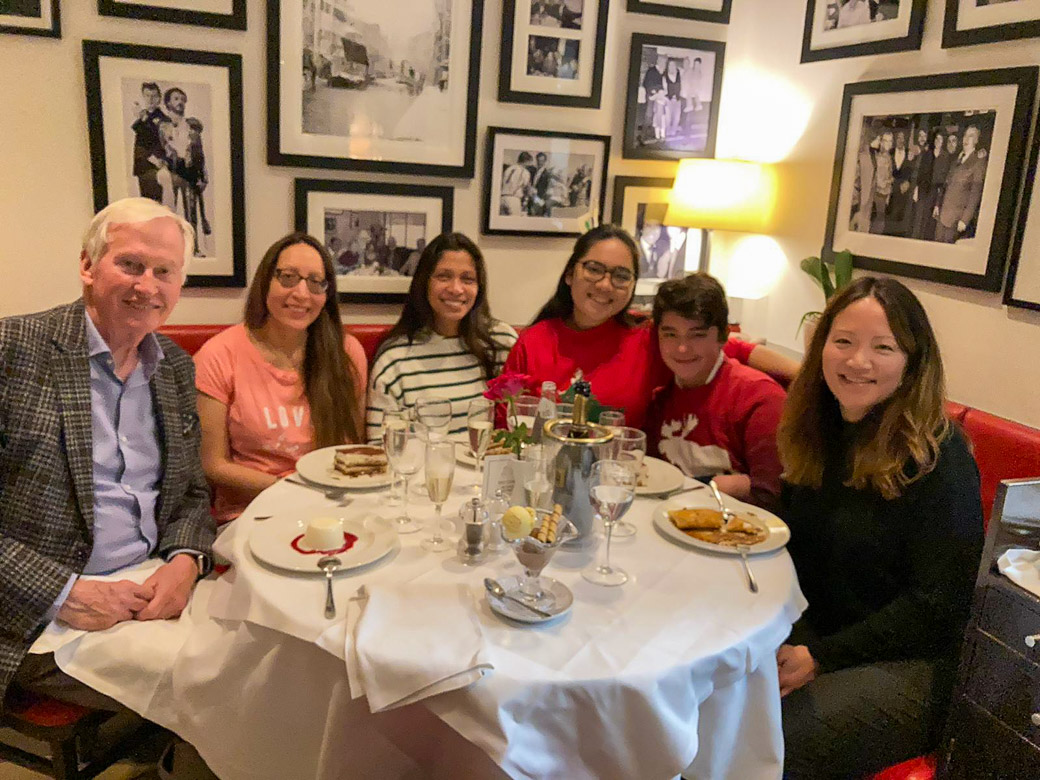 The family went up to London a couple of days before Christmas. The original reason for the London visit was to see a musical, Frozen, but the show was cancelled due to Covid illnesses. But we had fun anyway and had a great time with two of my older children, Catharina and Ulrika. We had dinner at Zion, one of our favourite hauls, when we lived at Tedworth Square (where Mark Twain once had lived for a while), which is just around the corner. It was nice to be back and the manager and a couple of waiters recognised us after this many years. We sold Tedworth Square in 2004.
Cat lives not far away in Chelsea and Ulrika has also just moved back into the London region with her husband, Ludvig, who unfortunately worked that evening.
Christmas at Magnus and Claudia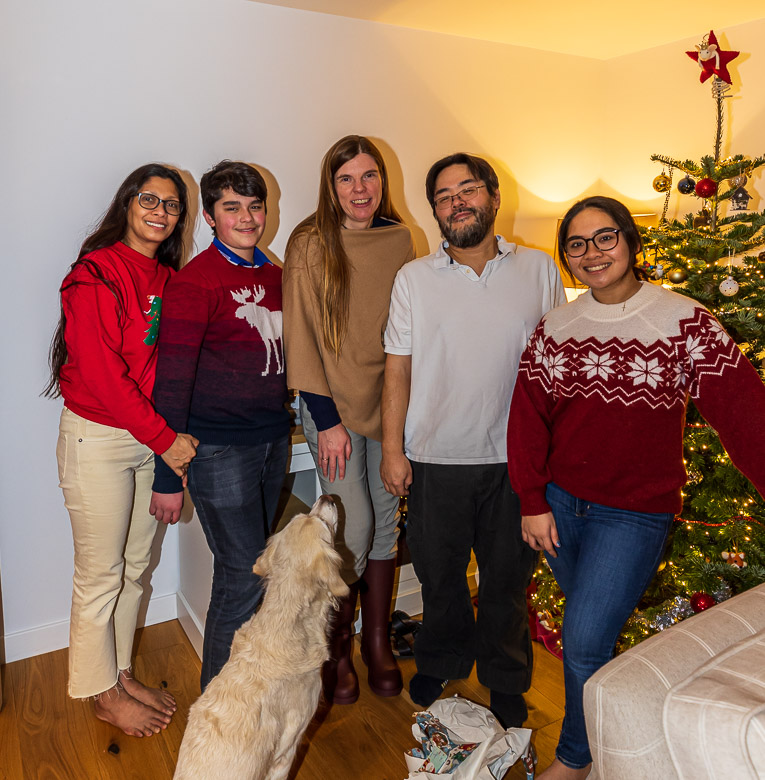 After London we drove up to Norfolk to see Magnus and Claudia and spent Christmas Eve and Day with them. We had traditional Swedish food the first day and followed up with the turkey on Christmas Day.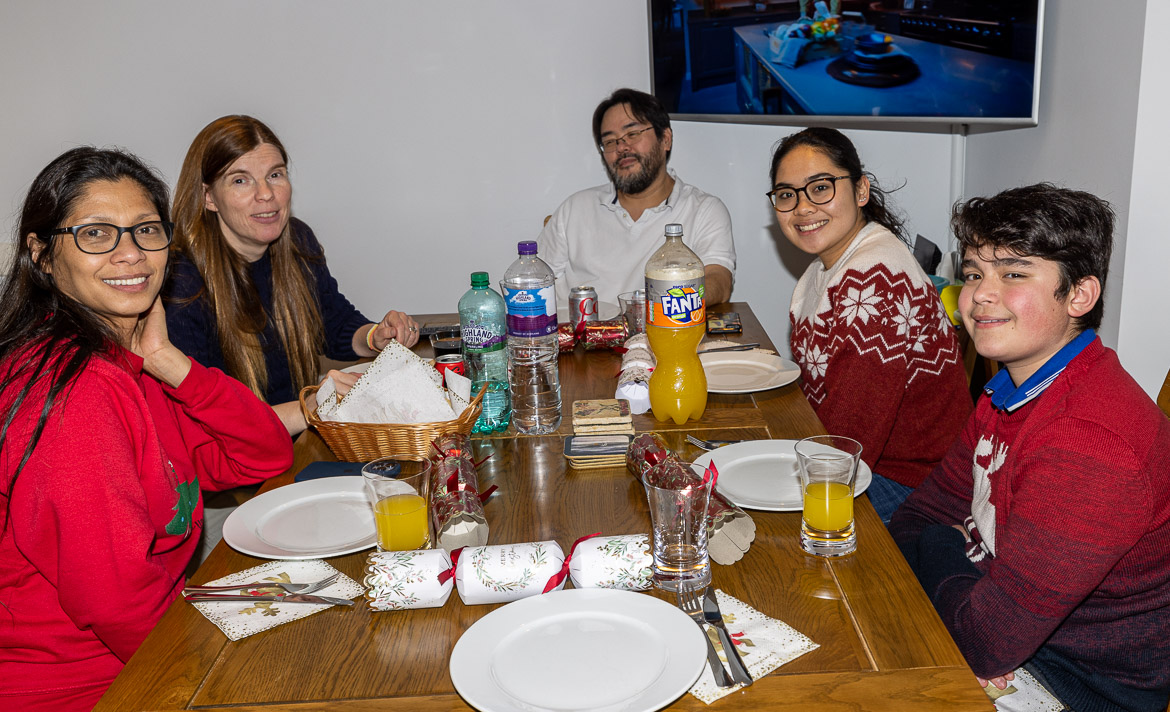 An afternoon with the Atkin family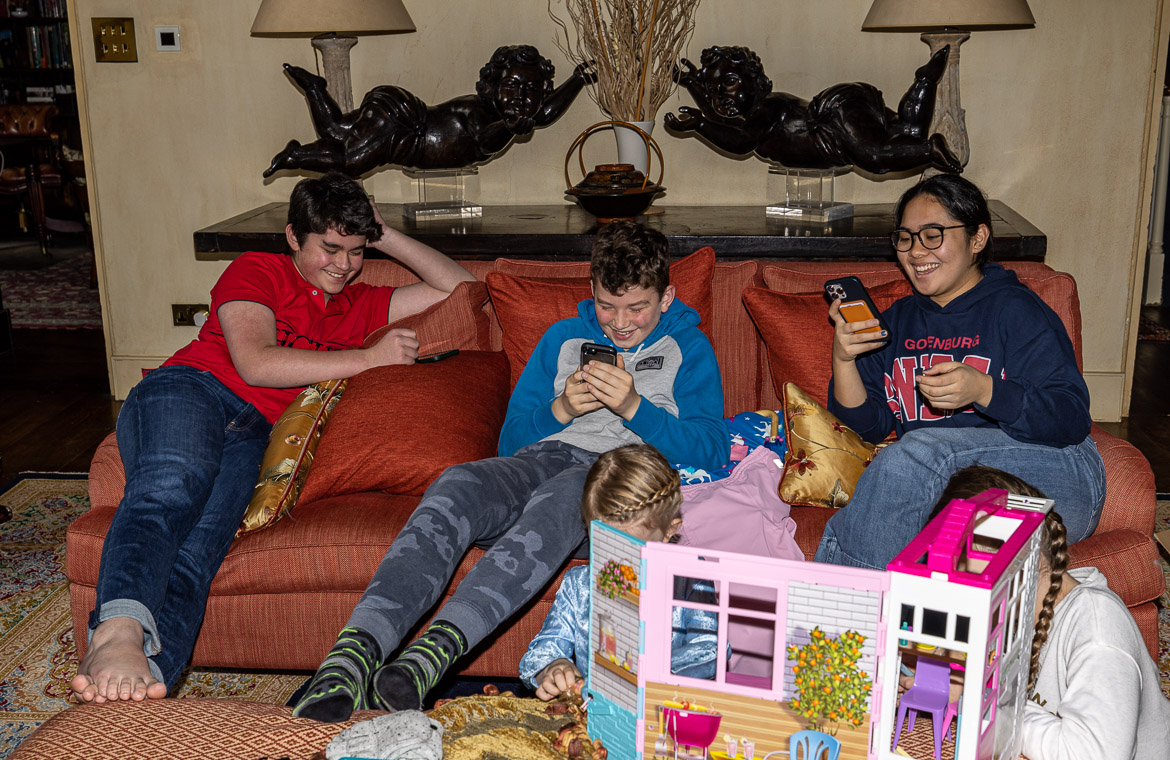 We came back to Devon on Boxing Day and two days later we had an afternoon with the Atkion family and exchanged gifts. And afterwards the Atkins succeeded in dragging Eric along for a walk on East Hill.
Slideshow: An afternoon with Atkins.
Click the arrows to advance the slide show or use the keys on your keyboard
New Year with Susanne's family and Ulrika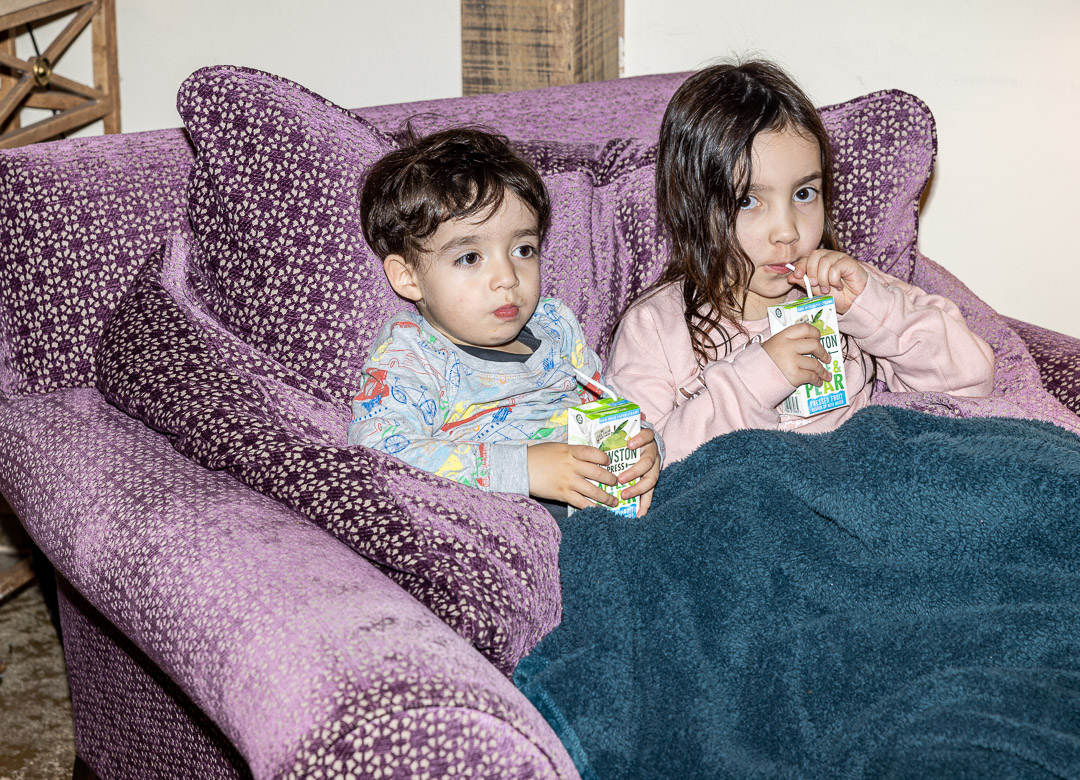 Susanne and Dave with their children Emily (5) and Elliot (2) came on the 30th and stayed over New Year. And Ulrika, whom we had met over dinner in London just before Christmas, came down to Devon again. But just like last time, Ludvig was working and couldn't join.
We had a Korean late lunch / early dinner with all kinds of barbecued meats and kimchi and other spicy condiments. A real feast that Jennifer had prepared. And some less spicy meats as well for the kids. Ulrika has been to South Korea and enjoys very much the food, but Jennifer had learnt to prepare everything from her extensive library of cooking books.
After the late lunch we exchanged gifts again. The Christmas Tree was covering a lots of gifts for my grandchildren, but with the help of Eric and Mikee, we succeeded in uncovering and delivering them all.
On New Year's Eve Ulrika departed. Her Ludvig was finishing his work at 5 pm, so they would celebrate New Year together at Richmond, while we celebrated at Knightstone.
Slideshow: New Year Celebrations with Susanne and family and a shorter visit by Ulrika
Click the arrows to advance the slide show or use the keys on your keyboard