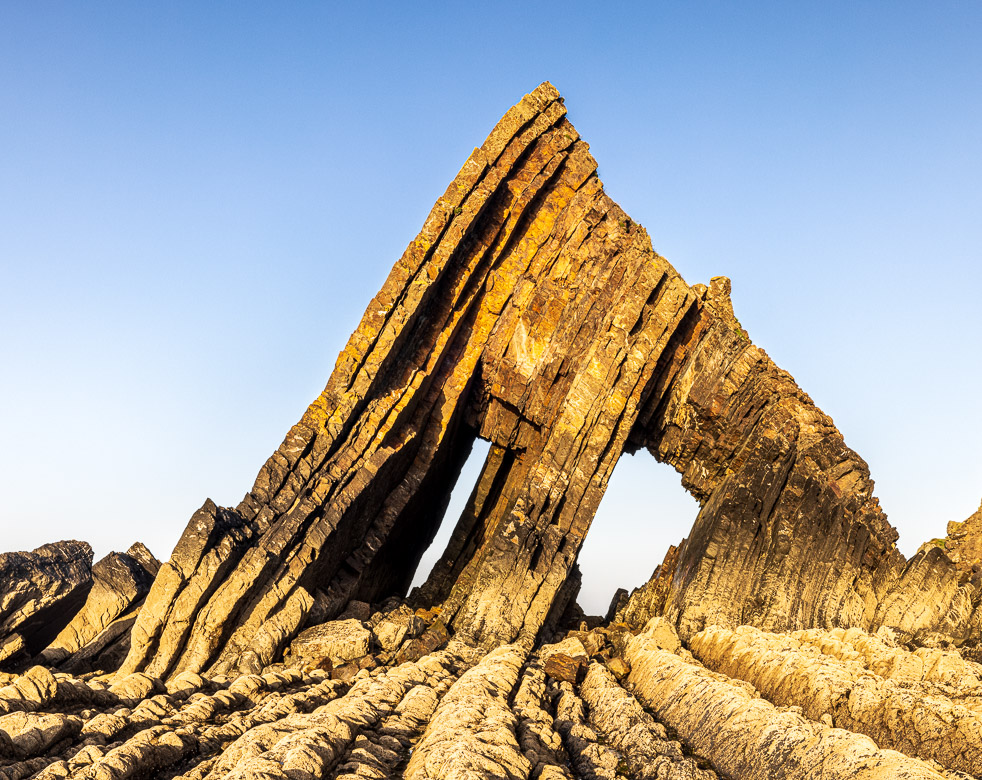 Blackchurch Rock is a large sea stack around 60 feet high (18 metres). Erosion has caused two arches to be formed. At high tide it is surrounded by water and I choose my visit to coincide with low tide, so I could walk out and photograph the stack with both arches visible. The rock can be found a few miles west of Clovelly along the North Devon Coast at Mouthmill. it is very remote and the bay was used for smuggling in old times and later (or maybe parallel in time) also for importing lime from Wales. An old limekiln can still be found just inland.
The size of the sea stack is better appreciated at the image below that shows the sea stack from further away and with a wider lens. Please note the father and daughter standing in the larger opening giving us a sense of scale of the Blackchurch Rock.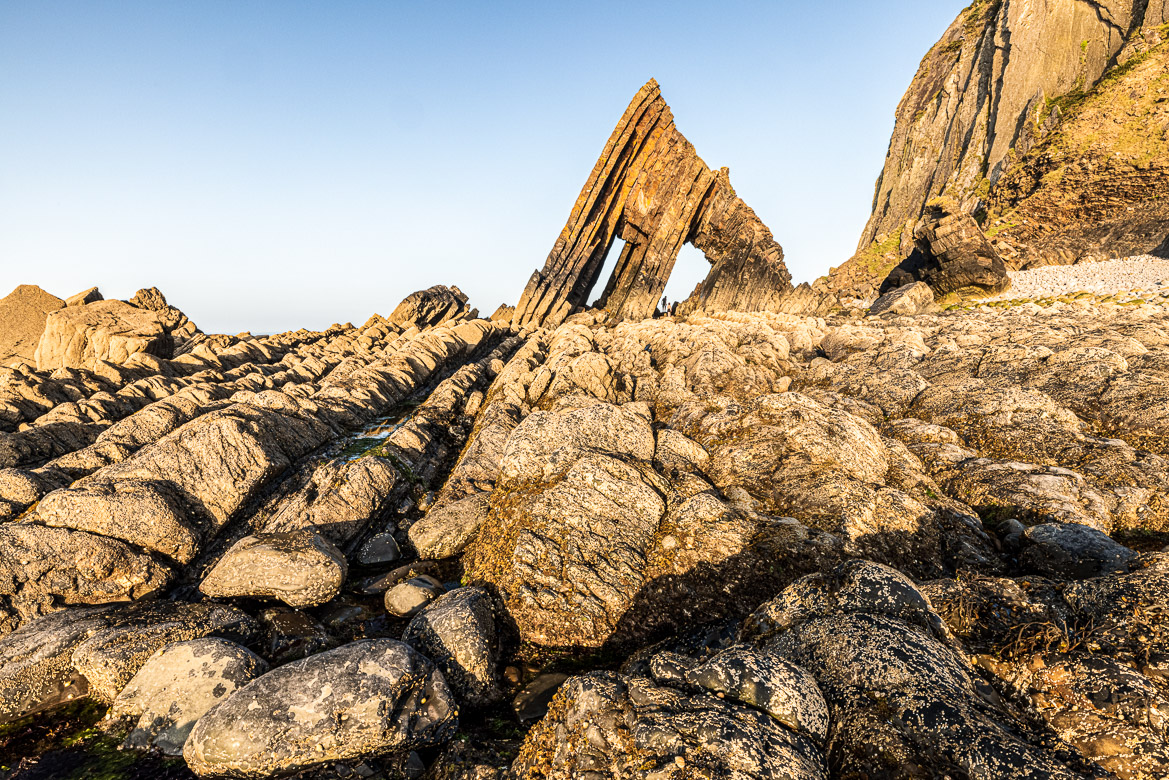 The coast around here consists of layers of stone with lots of fossils and the layers have been folded and turned on its side, as can be seen at Blackchurch Rock. It was incredibly slippery and difficult to walk on even with my best hiking boots on. And even more difficult to get the tripod to stand stable, while I captured the folds running away from the camera towards the Blackchurch Rock. I haven't found any explanation for the name.
The folding process can be illustrated by the image below to the left that shows the folding process and how the folds are curved . This is a detail photographed into the sun just inside of the large sea stack. The image to the right was taken in Brownsham Woods on my hike down to the Mouthmill.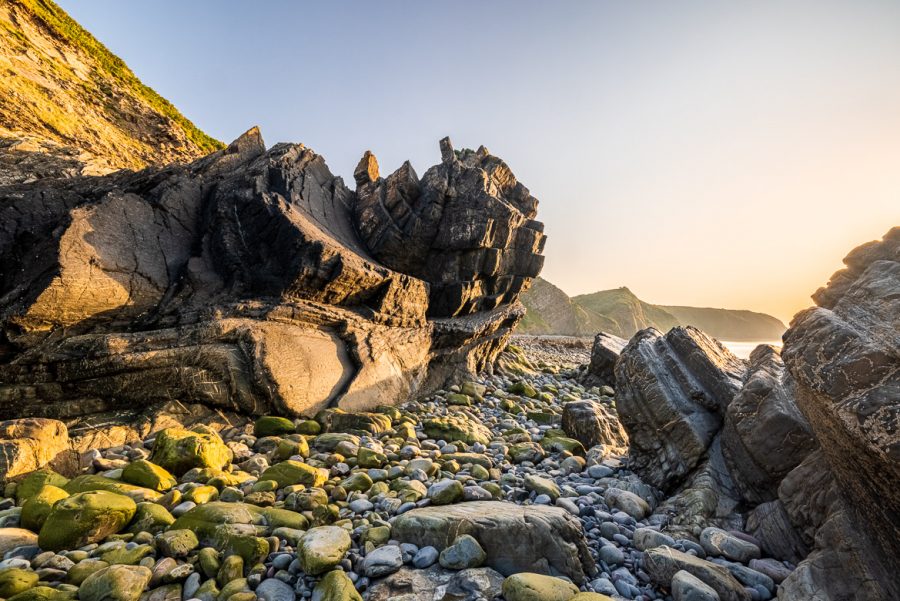 I choose the wrong day for going to North Devon. It was a clear sky and 27 degrees. I had intended to take a walk along the coast near Hartland Quay, but it was so hot that with tripod and backpack, I gave up and focused on the coast next to the café at Harland Quay itself. The image below is from Hartland Quay in the afternoon. I don't know if it is just me imagining it, but I think the heat in the air is visible, when you look at the image.
Here again you can see the same folds that were seen at Blackchurch Rock and how the layers are curved from horizontal to nearly vertical and back again to horizontal.