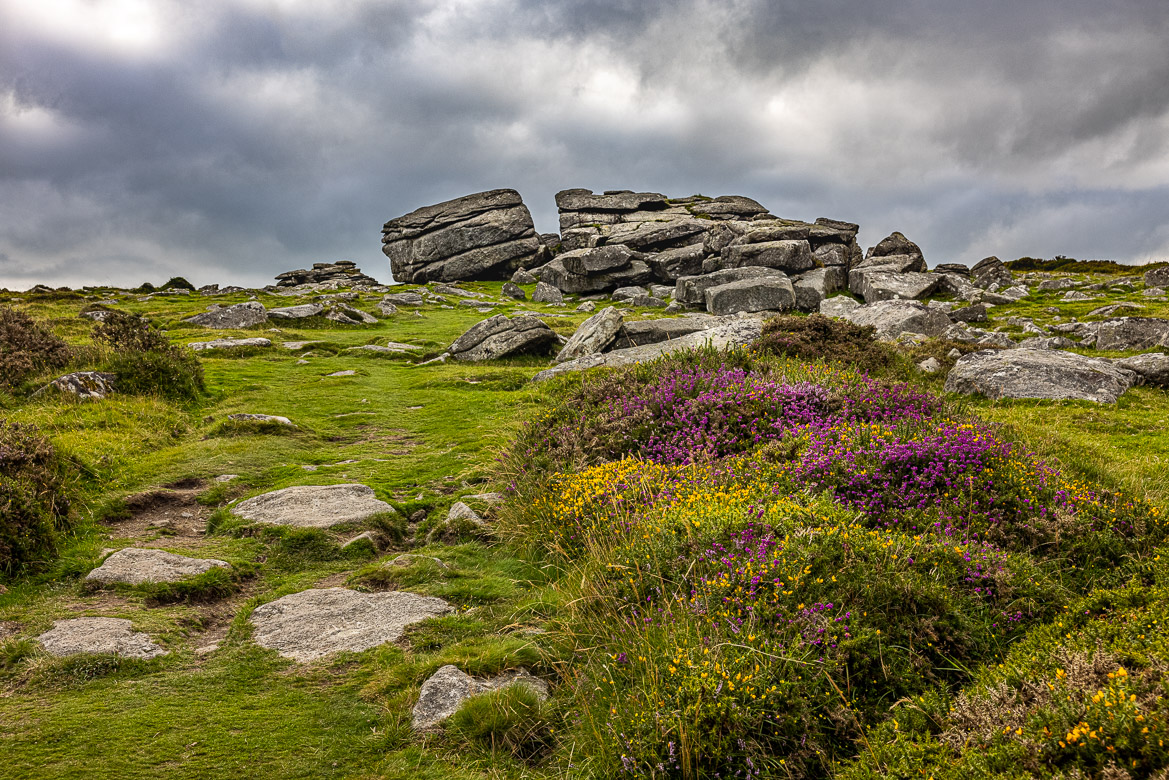 Eastern Dartmoor has an abundance of tors that are a delight to visit and capture. Top Tor is one of them. Not the highest or most spectacular, it is often overlooked by photographers. It is very easy to get to, especially if you are used to hiking and climbing a long time to get access to your views. But it is typical Dartmoor and provides views to a multitude of other tors surrounding it. I have visited it a couple of afternoons and evenings in late August, when the heather was in bloom and hope that you, like me, can appreciate the beauty of this granite wilderness.
The image above shows the walk up to Top Tor on a cloudy afternoon. The second image shows Rippon Tor to the East of Top Tor. Rippon Tor is actually the tallest of the lot at 473 metres. Top Tor itself is "only" 432 metres high and have two not very conspicuous cairns around 80 metres apart. The image above shows one of the cairns and the image below was captured from just above this cairn towards the east as the sun broke through the clouds to light up Rippon Tor.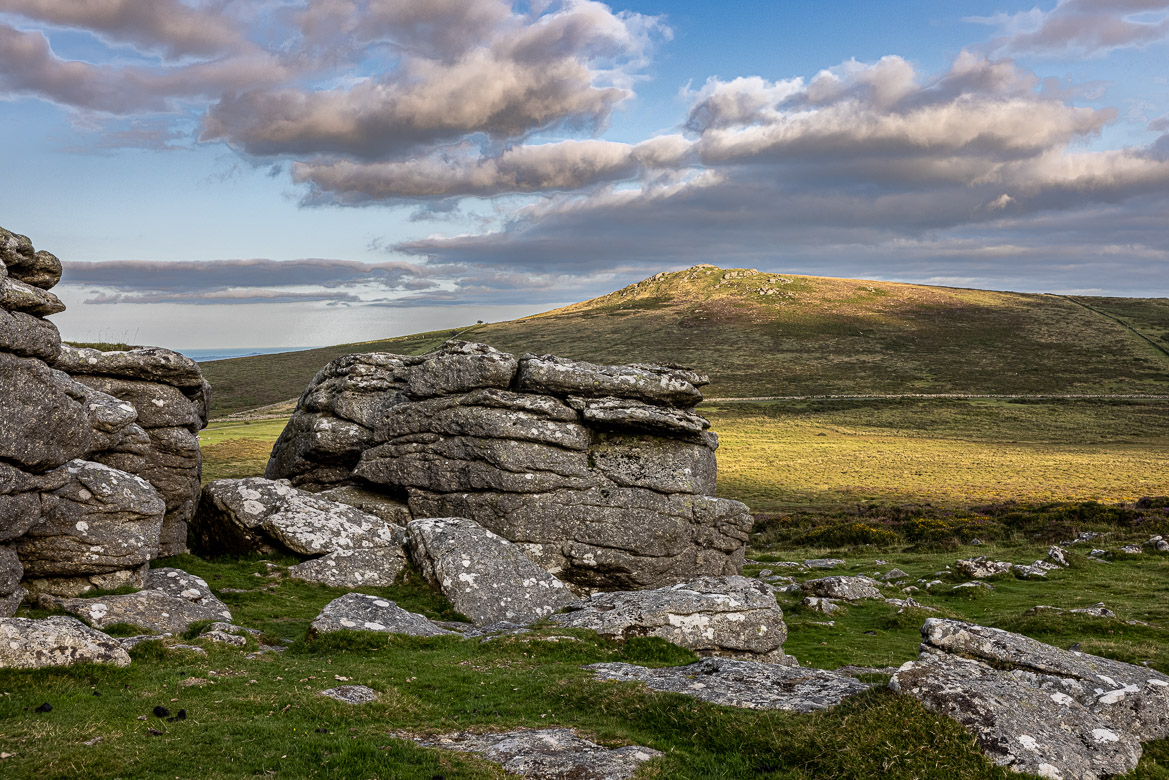 The next image shows two other famous tors towards the northeast, Haytor and Saddle Tor. And in the following image we are looking north towards Hound Tor, just visible in the background. I have published several stories about Hound Tor and the legend about Bowerman and his hounds. And to the west is the village of Widecombe-in-the-Moor with its church with a very tall church tower.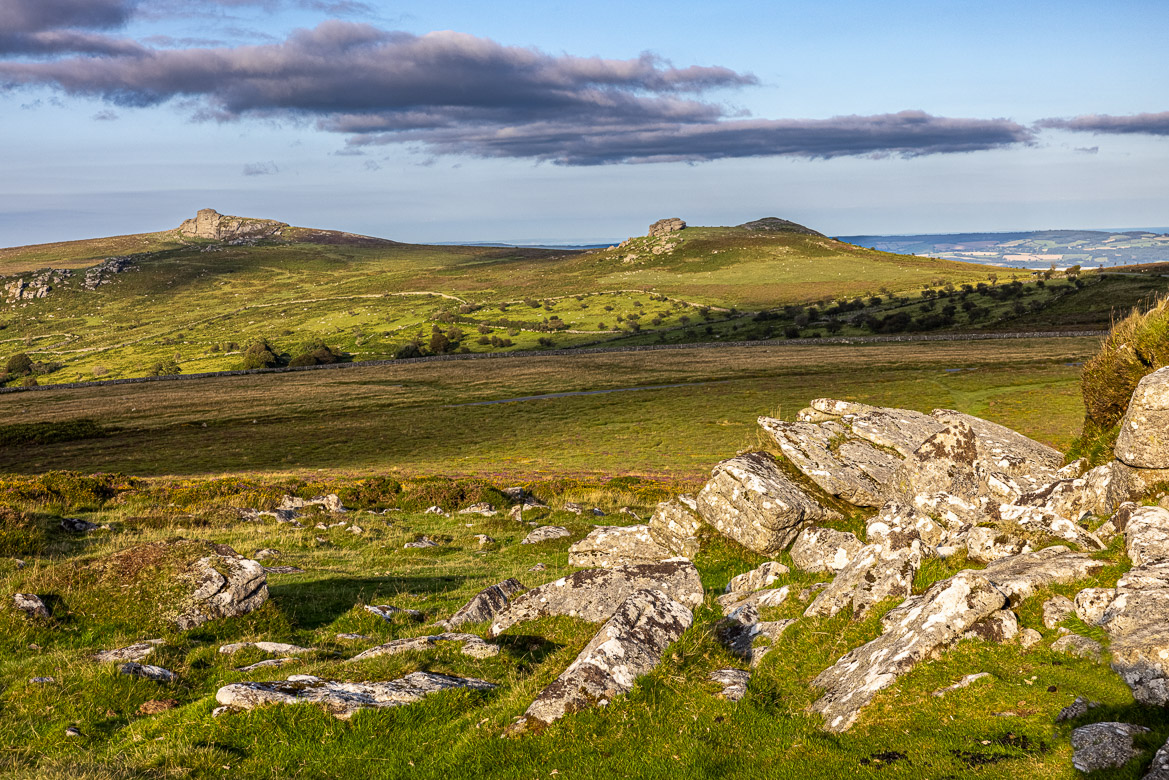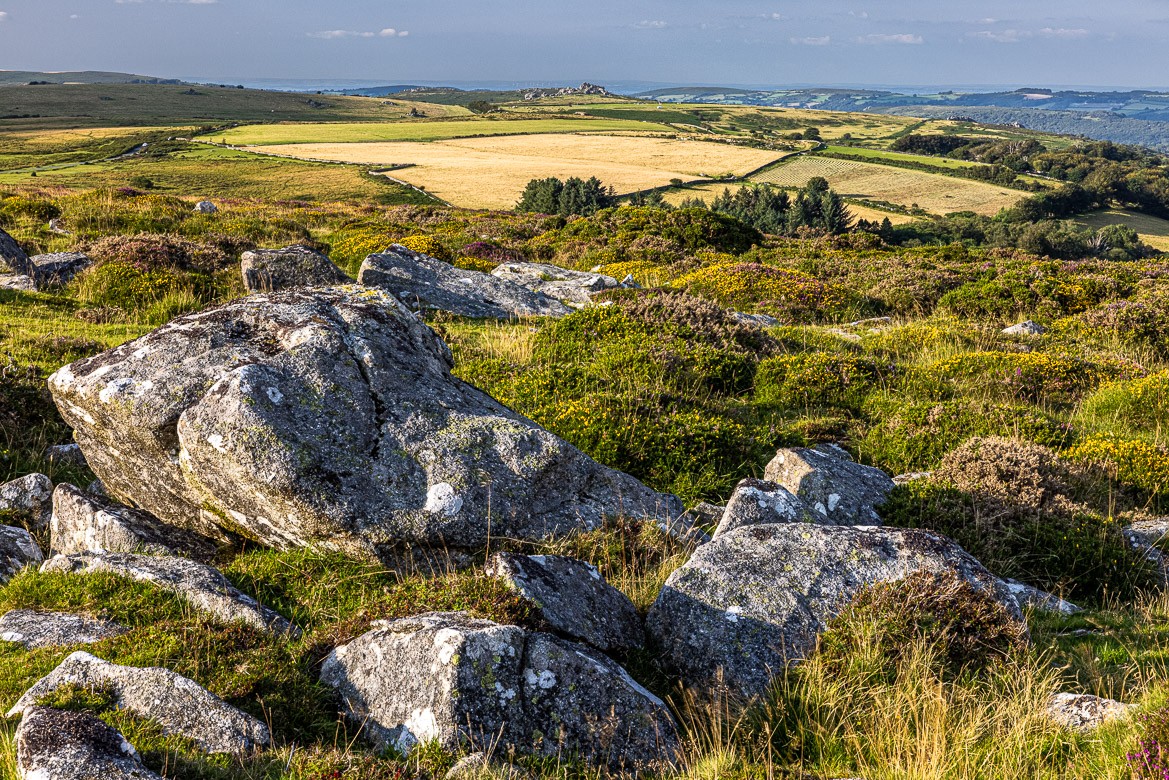 And thereafter a further two images of Haytor and Saddle Tor and finally a distant view of Widecombe-in-the-Moor captured from Blackslade Down a little bit below Top Tor.