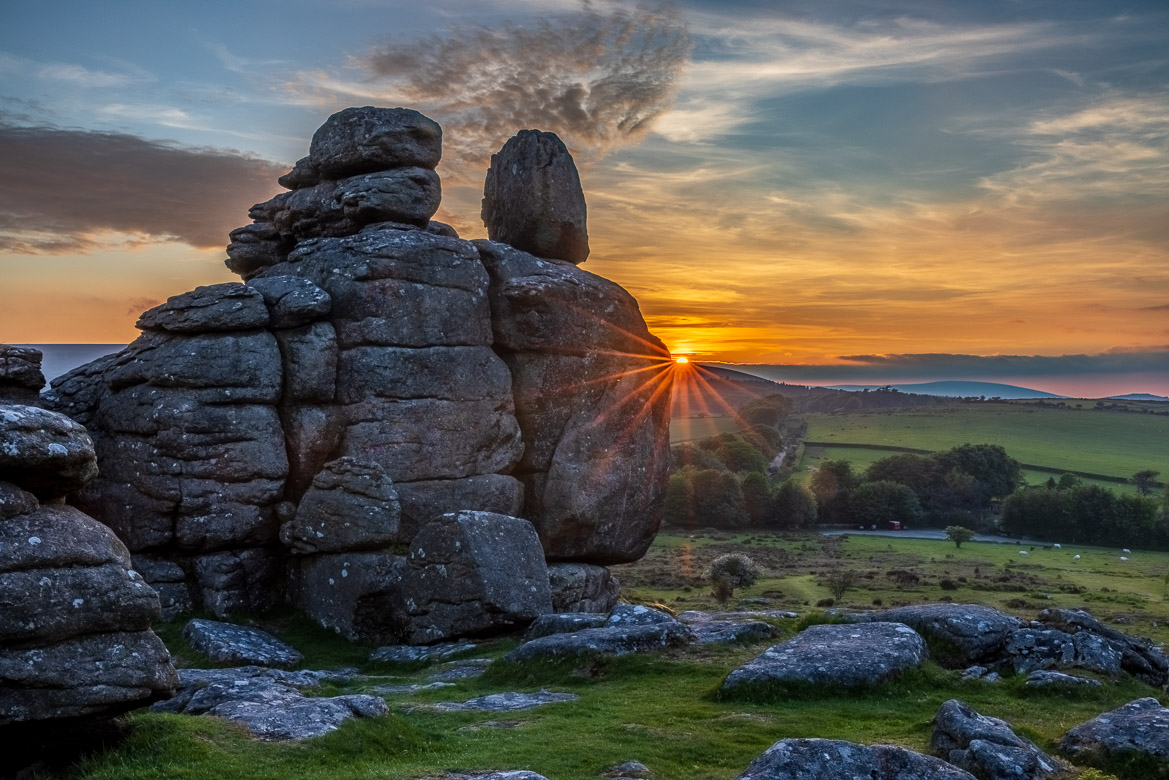 I love Hound Tor and have been back many times, but mostly at sunrise or early morning. Now I returned in June, and a June sunrise is really tough for me, as I am an evening person. Getting up in time to reach Hound Tor in time for a June sunrise is a challenge. So it had to be a sunset instead! My previous visits are described at Hound Tor and another post describes the legend of Bowerman's Hounds with images from another sunrise visit. Nearby is the medieval village of Hundatora, well worth a visit in its own right.
Just before the sunset I captured the image of another of the granite outcrops on Hound Tor with Haytor in the background. The two images side by side below shows the full moon setting just before sunrise captured from nearly the same spot as the sunrise in the first image. And to the right is a sunrise over Haytor with the same outcrop on Hound Tor visible as in my second image.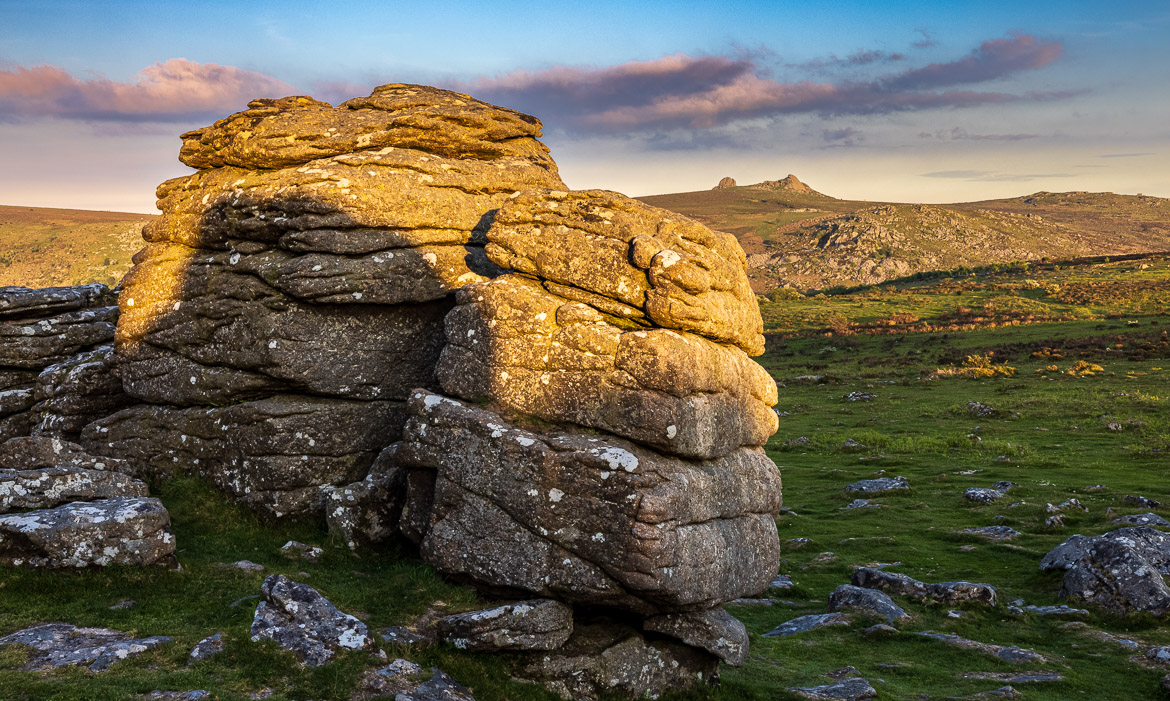 The next images shows two different views of the granite boulders just before sunset. The tors at Hound Tor are popular among rock climbers that come equipped with ropes and all the gear to climb up and abseil down the steep rock sides.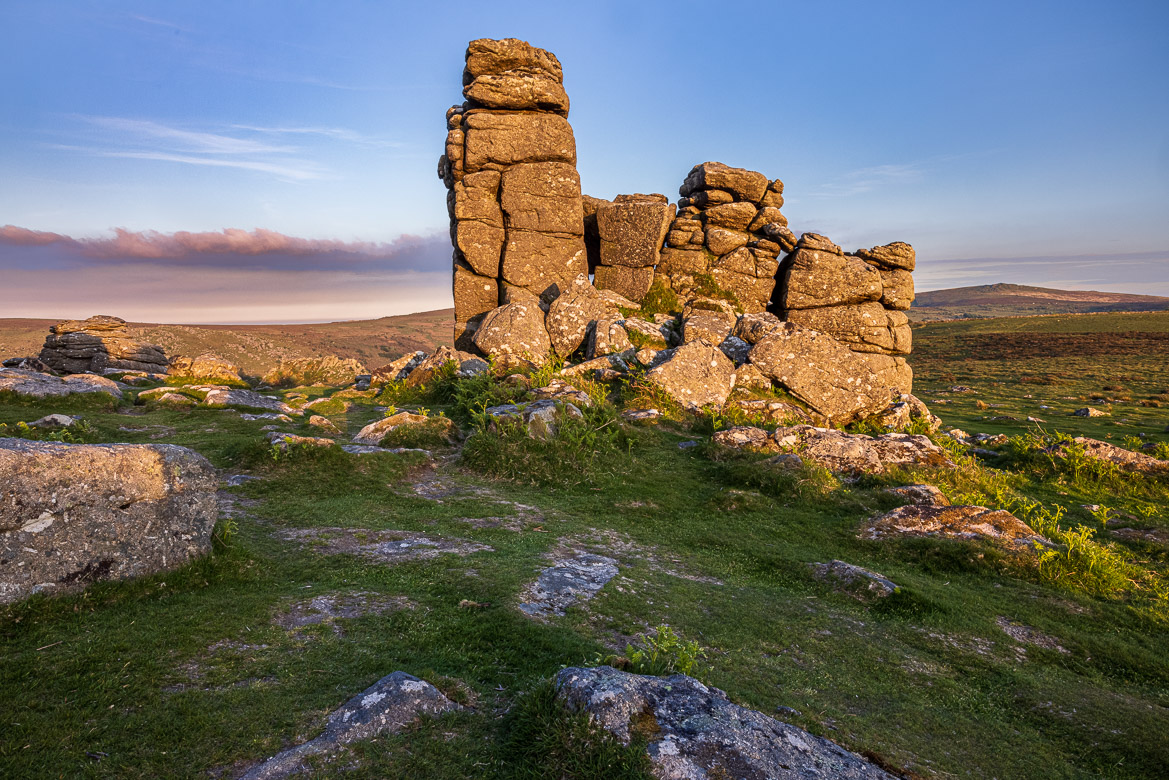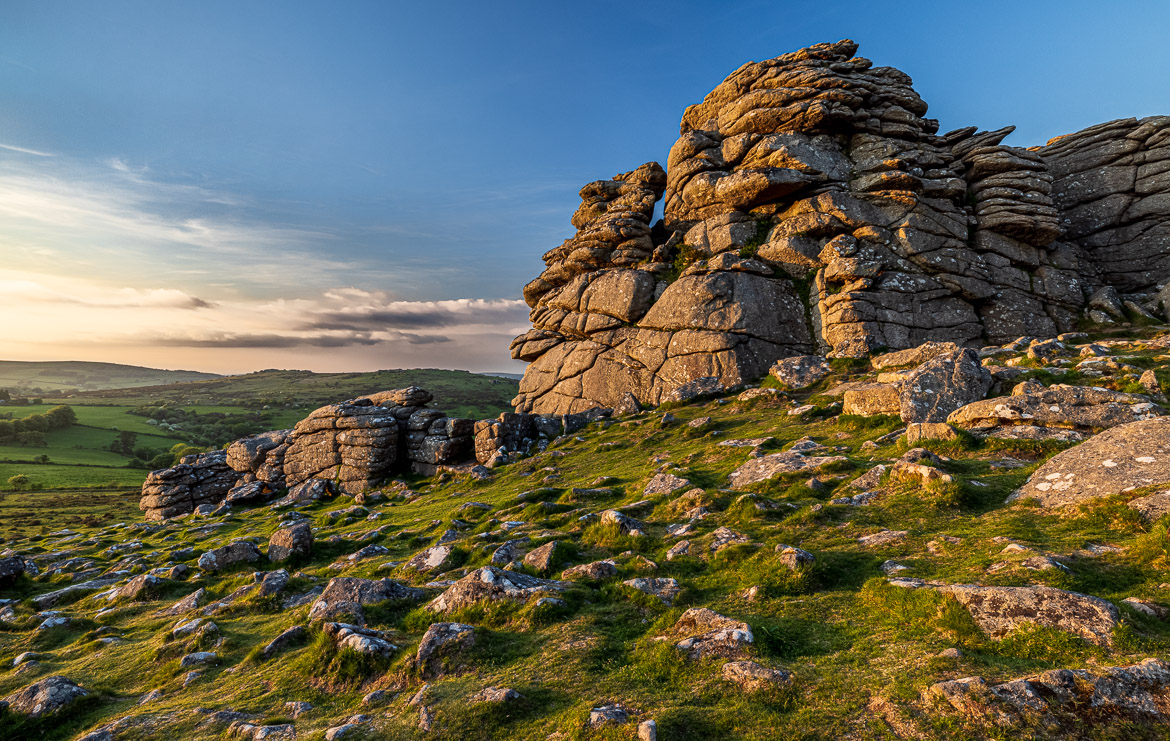 An hour before sunset the colours are very different. In June the verdant green on Dartmoor dominate the colour scheme and the warmth closer to sunset hasn't appeared yet. And the last image was captured after the sun had gone down to shine on other parts of the world. It was captured from nearly the same place as the first image at the sunset. The granite has a "bluish", tint but the clouds in the sky still carry the orange and reds of the setting sun.