Throwleigh is a small village on north Dartmoor a few miles SE of Okehampton, mostly built of the granite that forms the base of all of Dartmoor. Immediately to the west is high moorland with some of the tallest tors on the moor. For most of its history it consisted of the church of St Mary The Virgin, the Church House (to the right of the church in the image above and below), the Rectory and the Barton (The manor Farm with a few agricultural outbuildings) and a handful of cottages.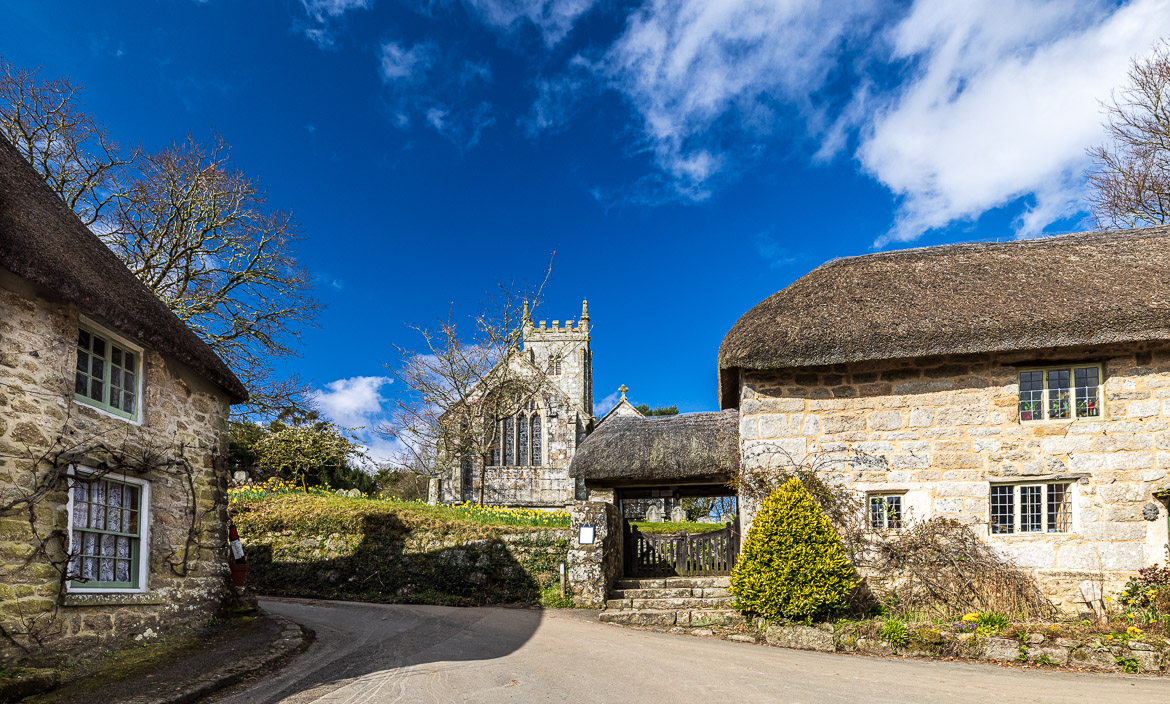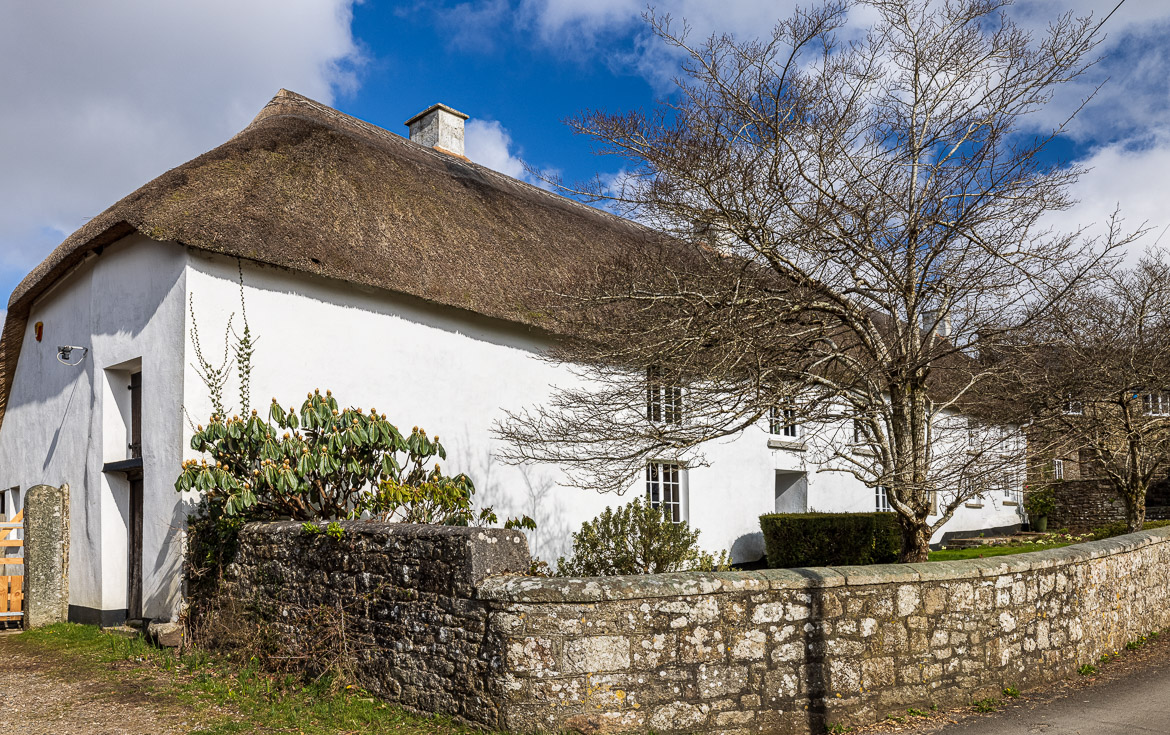 I visited Throwleigh in late March on a lovely spring day with the daffodils on the church yard in full bloom. The church dates back to the 13th century, but most of the present building dates from the 15th century. Please note the priest's doorway. The outer courses of the doorway are made from only four massive blocks of granite. Carving the very hard granite with medieval tools demanded a high skill! And I loved the untidy churchyard covered in daffodils. So English!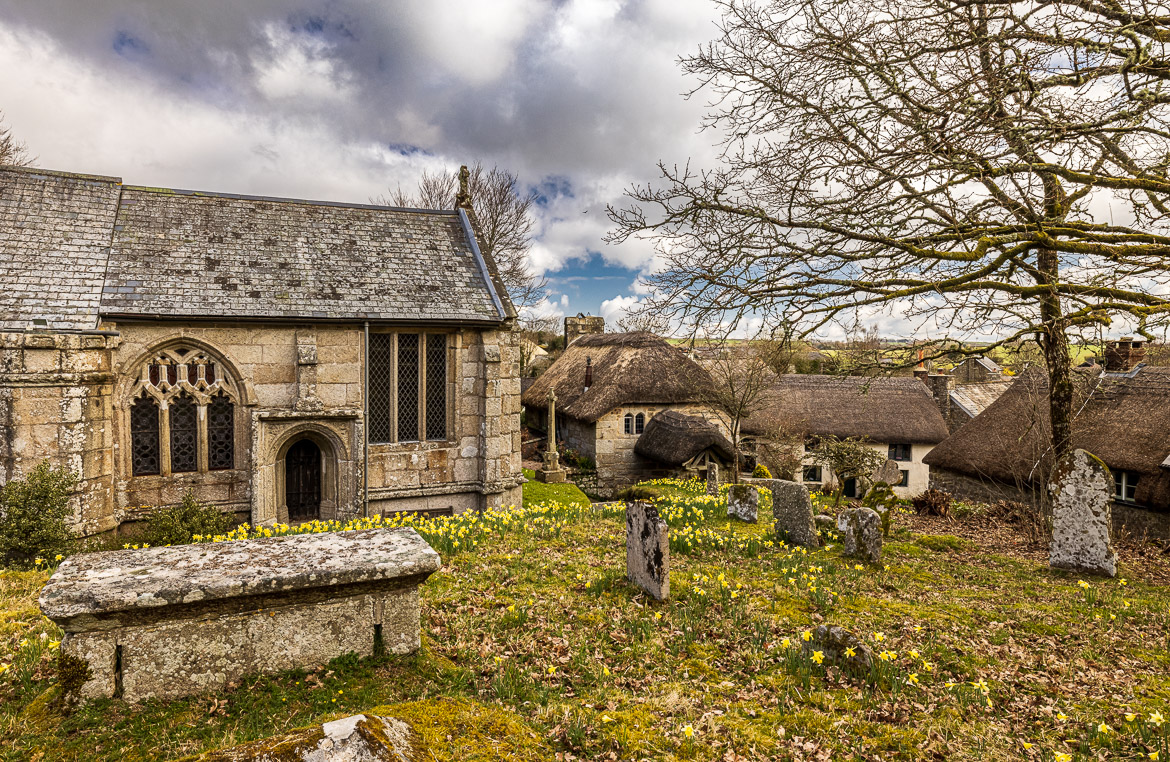 Stepping inside you find the typical vaulted ceiling with its waggon roof and roof bosses depicting among other things a Green Man and also the three hares with conjoined ears that I have described from North Bovey and also Widecombe-in-the-Moor.
At the far north end is the Easter Sepulchre in a niche. Every Good Friday a wooden chest containing a cross and consecrated Eucaristic Wafer was placed her to represent Christ's burial. They were then taken out on Easter morning and were the main part of the East Procession to celebrate His resurrection.