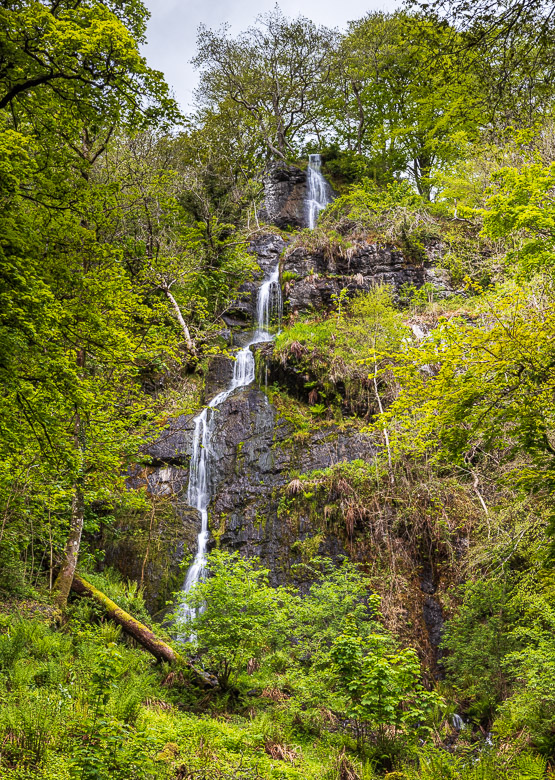 At the north-eastern end of Dartmoor, the granite base rises steeply up and, in the valley below, runs river Teign. At the border of Dartmoor lies the Canonteign Estate. The estate was created by Admiral Sir Edward Pellew, who fought in the Napoleonic Wars. His most famous campaign, however, took place just after Napoleon had become imprisoned on St. Helena. He led a fleet against the Barbary states and in 1816 freed more than 1,000 Christian slaves and subdued the threat that those states (presently Algeria and Morocco) constituted for shipping in the Mediterranean and for people living along its coast.
For his actions he was made Viscount Exmouth in 1816. I first "met" Admiral Pellew, when I as a young boy in Sweden read the Hornblower books by C.S. Forester. Pellew figured in several of them, and the fictitious Horatio Hornblower was first a midshipman serving under Pellew.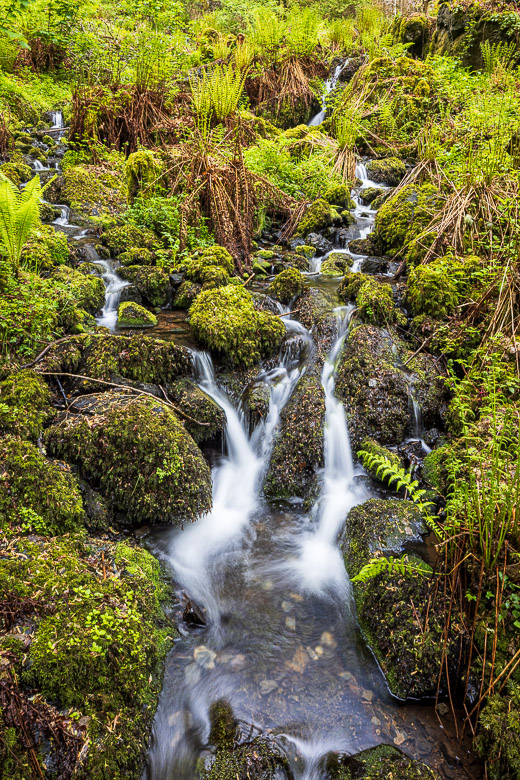 The main part of the estate is at a gorge and a stream finds its way through the gorge from the granite outcrops at higher altitude on Dartmoor via several cascades and rapids down to finish its existence, when it merges into the river Teign. The third Lady Exmouth had part of the stream diverted into the largest manmade waterfall in England. It is 70 metres in height and looks entirely natural, blending with the landscape. But she didn't only create the waterfall. With the Victorians' love of the semi-artificial landscape, she created steps alongside the waterfall up into higher ground to a "Secret Garden".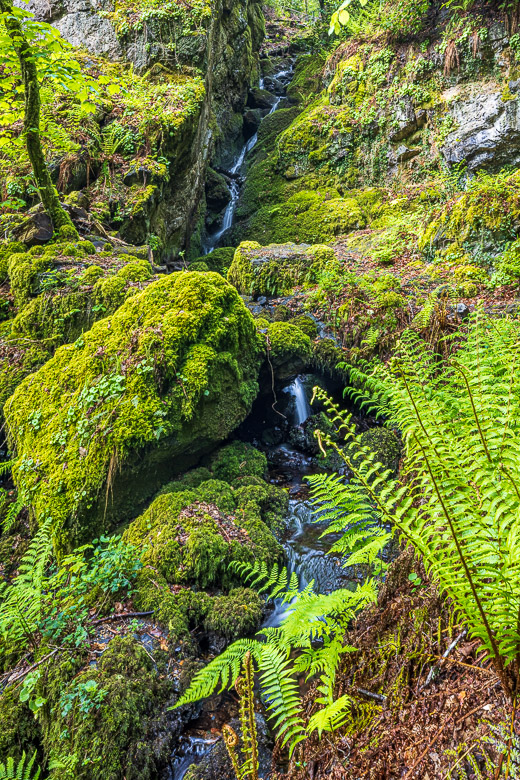 The humidity on Dartmoor creates ideal conditions for moss, lichen and ferns to grow naturally. Lady Susan Exmouth added to this by creating an artificial fern garden with a large number of different species collected locally as well as from far away, like fern trees from New Zealand. The garden nestled in a valley where the stream flows by, and Lady Susan built pathways among the beds of ferns.
Over time the gardens fell into neglect, but were rediscovered in 2009 by the present owners, Chris and Kate Baylis, who commenced a project (still ongoing) to restore them together with Plant Heritage to introduce more ferns and also to be accredited as a National Fern Collection. They are now replanting a number of fern species in the Fern Garden.