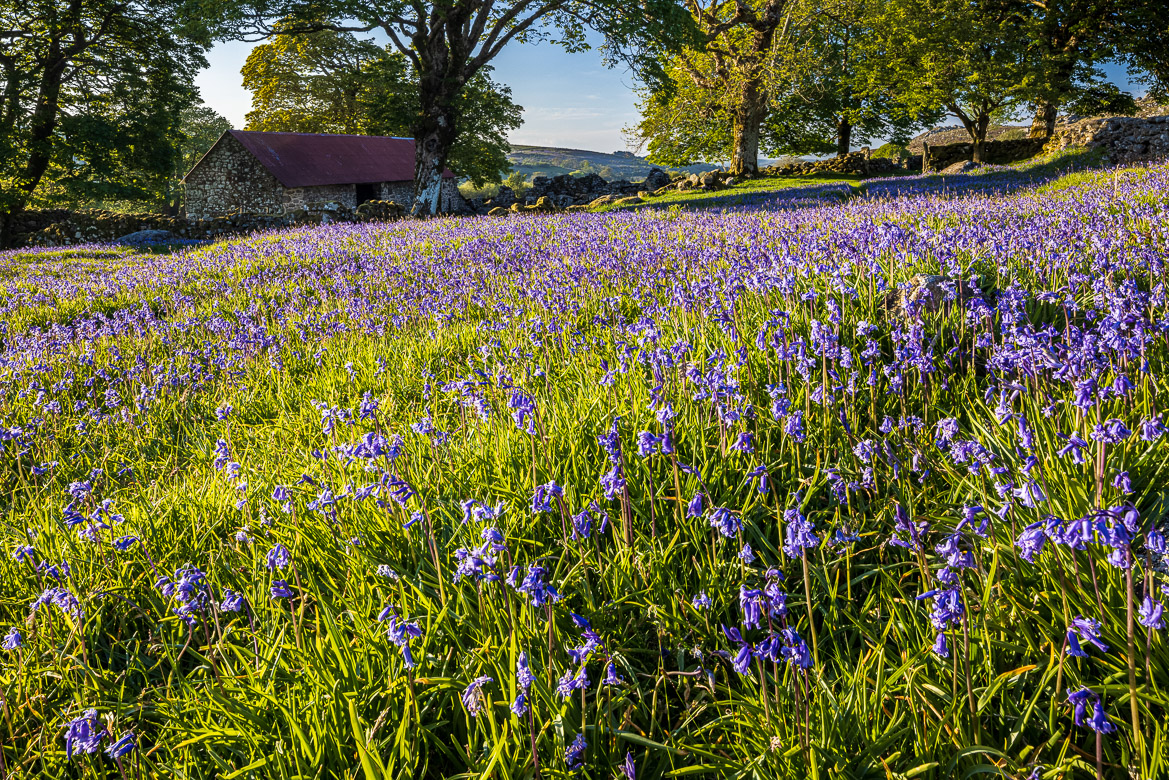 Emsworthy Farm is situated not far from Haytor and Saddle Tor and is very accessible. The valley slopes down from Saddle Tor towards Becka Brook. On the other side of the Brook and a mile away is Holwell, a farm that is still active. The area is full of the drystone walls that crisscross Dartmoor, creating leading lines for some of my photographs. Here they helped me to find Emsworthy, once an active farm but abandoned since the 1870-ies. One of the buildings, a barn, has still its walls and its red roof intact. The roof has been relaid much more recently.
The bottom of the valley is very boggy, and as it has rained a lot in May, so it wasn't so easy to walk along the brook, but closer to the farmstead, it was still very dry. I first approached Emsworthy in beginning May to search for the illusive bluebells, but although I have photographed them elsewhere already in April, on Dartmoor it was too cold for them to appear. I came back late May on two occasions, when the sun ventured out this May! But still it wasn't as much bluebells as I had hoped for. But then I returned a fourth time on the 30th of May. Now the temperature had increased after a very cold May, the sun rays had warmed up the fields for a couple of days and suddenly the meadows around Emsworthy had exploded in blue and purple. I had only a couple of hours of sunshine, but that was enough to catch the lovely purple flowers against the drystone walls and the farm building.
On one of my photo shoots I was accompanied by a couple of Dartmoor ponies, but they kept a respectful distance and the call of a male Cuckoo and the howling wind were the only things I heard, but after a while I was joined by a fellow photographer from the Czech Republic, who had found his way to Emsworthy. He was doing a blog and had actually seen and photographed the cuckoo. May and early June is of course the ideal time to hear the call of the male cuckoo. But the last time I was out and caught the "sea of bluebells", several other serious photographers with tripods and a number of lenses joined me to record this performance of nature.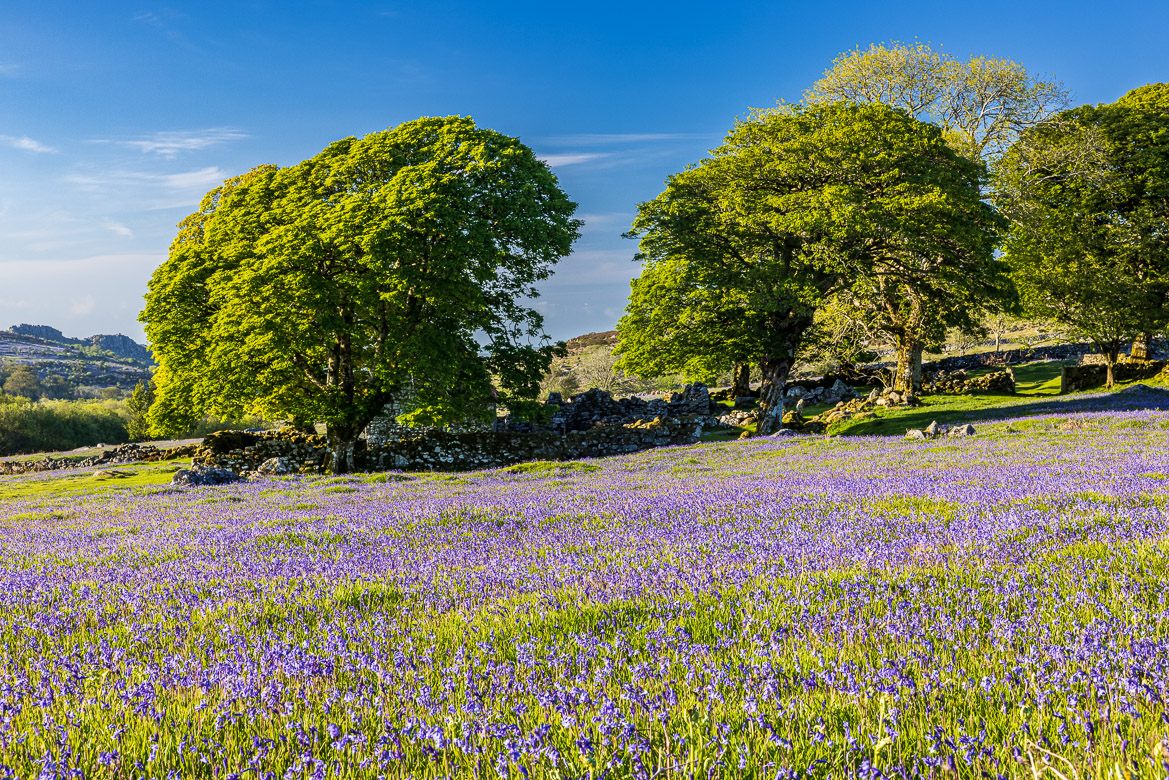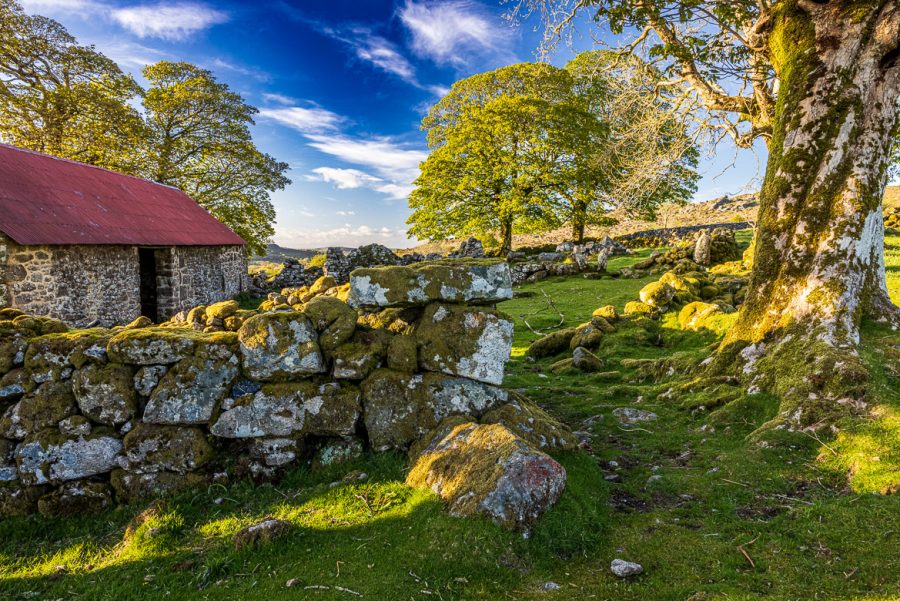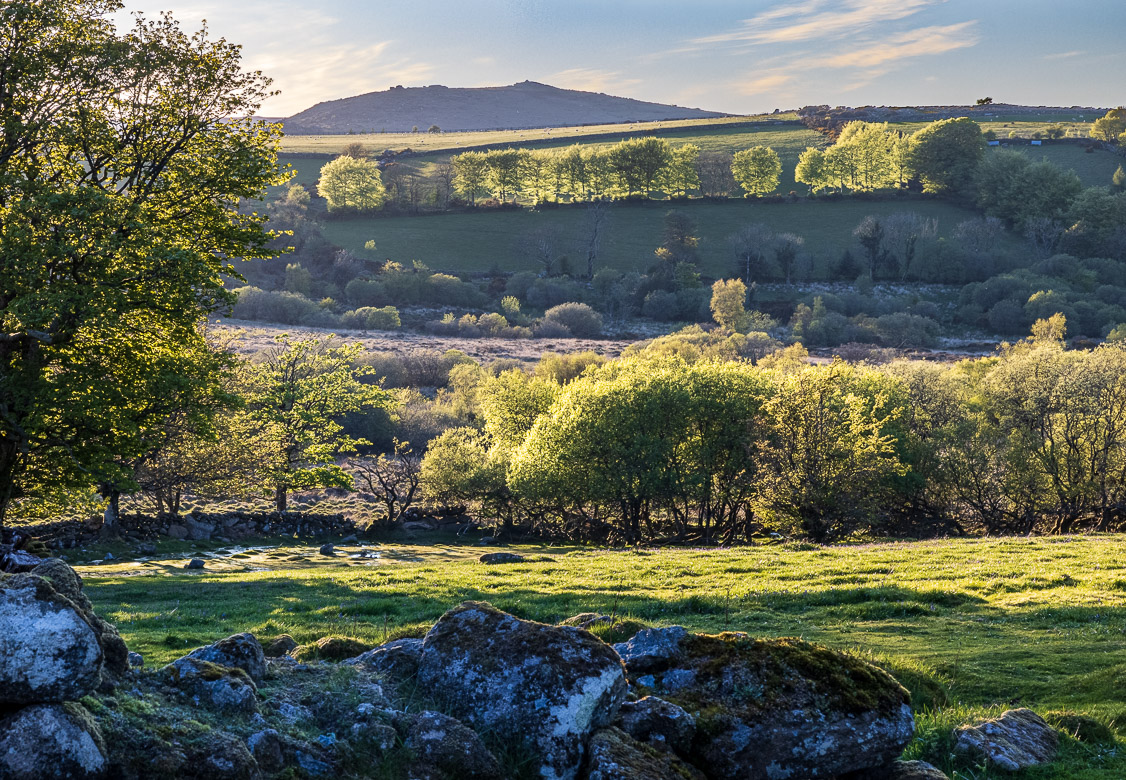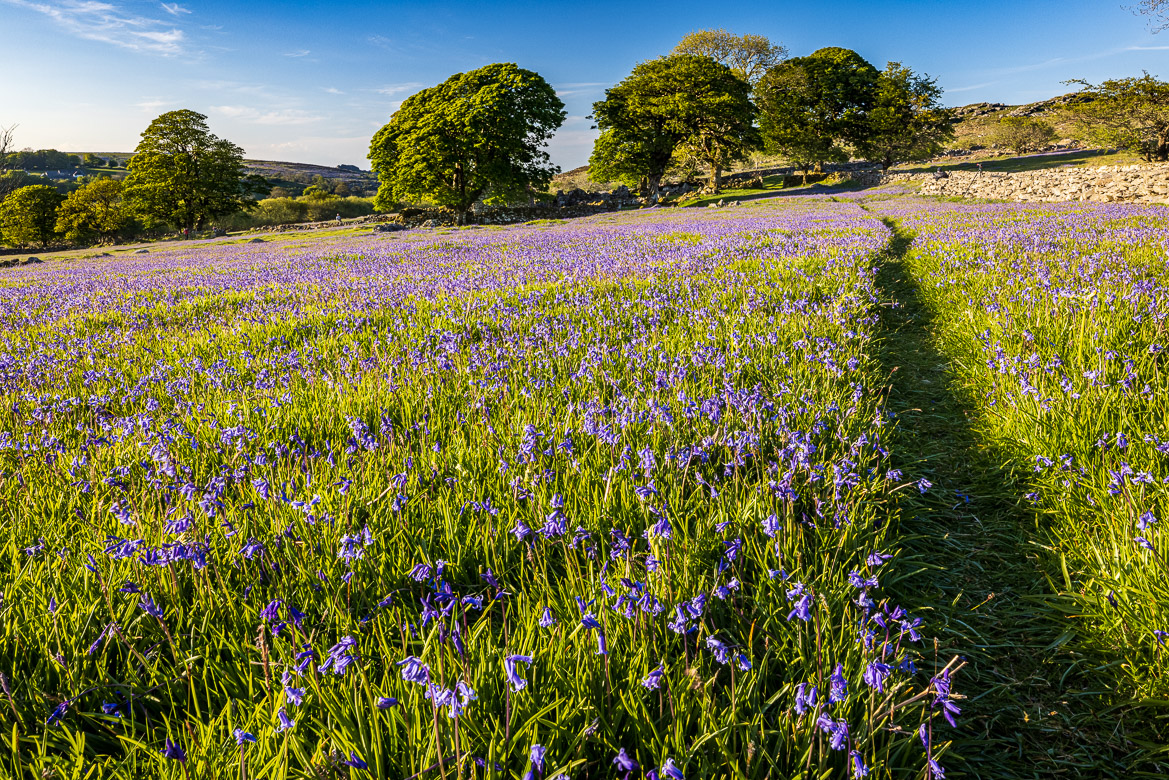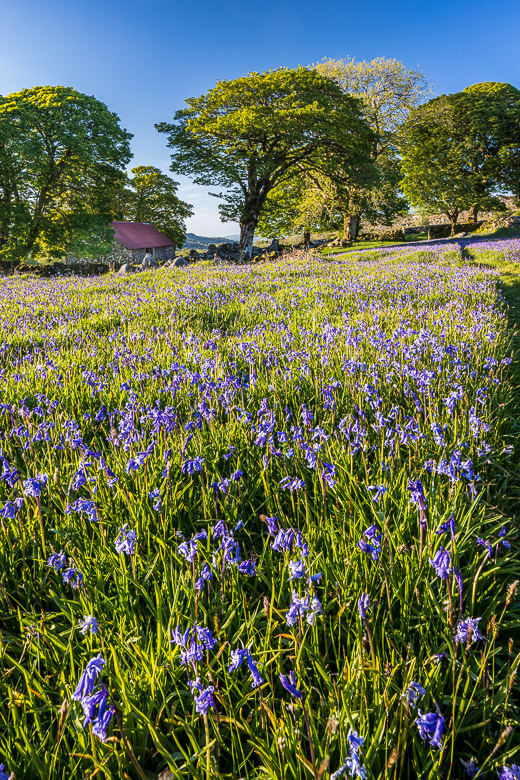 The image above is looking north and the image to the right is looking southwest with the setting sun lighting up the trees and of course the bluebells.
One of the evenings, the sun went into clouds and I left to capture a lonely tree standing in a little pond created by the recent rainfall. As I set up the camera, the clouds lifted and I got the sunset over Top Tor and Bonehill Downs.