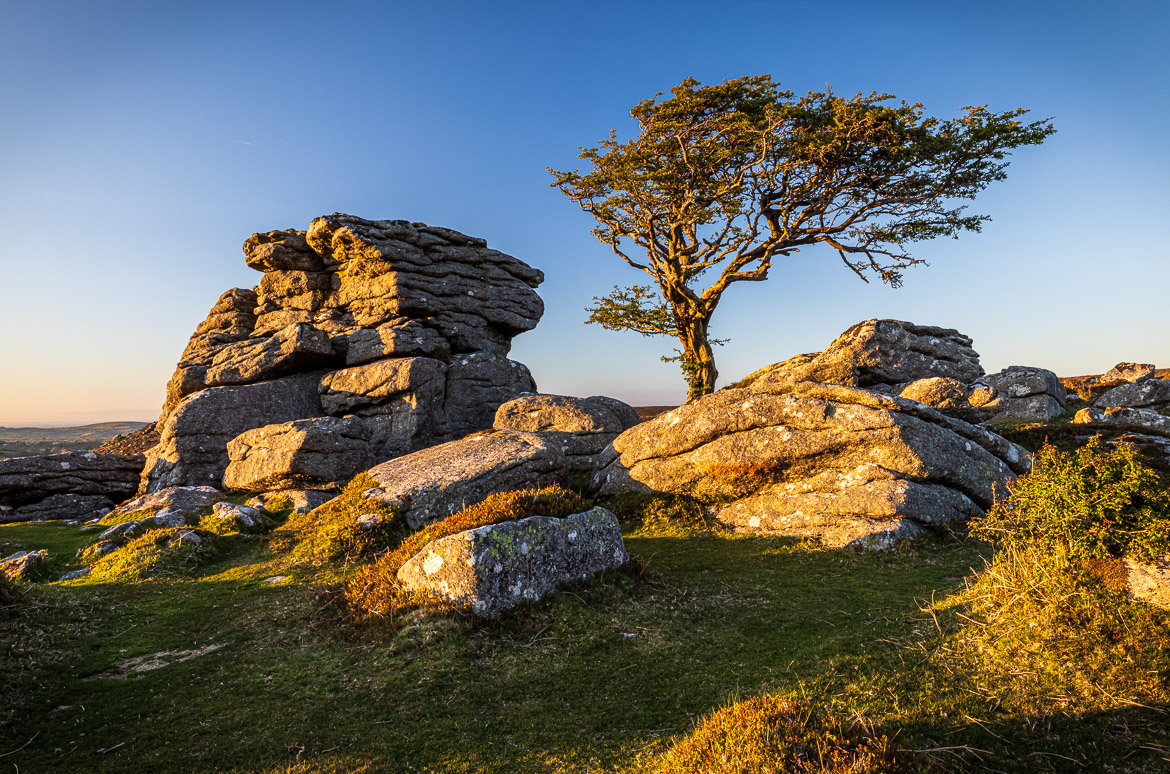 Emsworthy Rocks are a group of granite boulders, in all respects a beautiful Tor, but it hasn't even got a name on the Ordnance Survey maps. It sits between three other (properly named) tors: Haytor (Haytor), Saddle Tor (Saddle Tor) and Holwell Tor, but I approached it from neither of those tors but from Emsworthy (Emsworthy bluebells) itself, the abandoned farmstead, where I had photographed the blueberries covering the meadows.
Emsworthy itself is at an altitude of 350 m and Emsworthy Rocks is 50 metres higher up.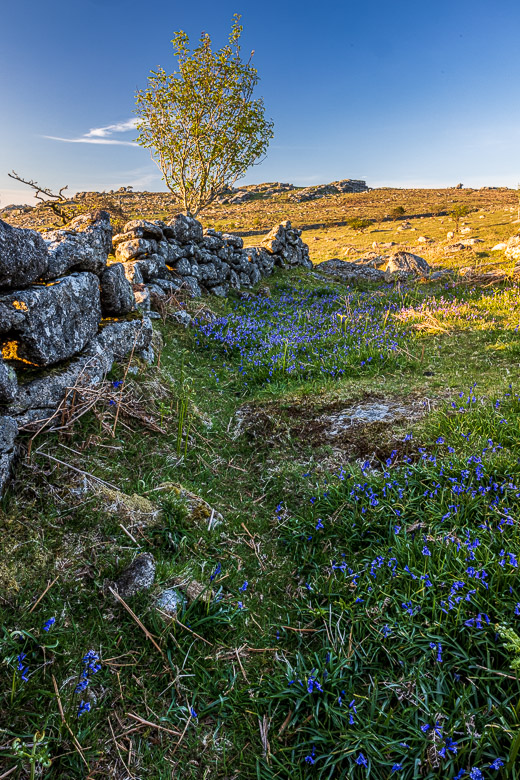 Only a couple of miles away is Haytor. The two images below are taken at two different evenings just before sunset. You can see that the skies are different and the air is clearer on the first image to the left. The silhouette of Haytor is impossible not to recognise and can be seen from many places on Dartmoor. On both images you can see several walkers on top of the rock, but you may not be able to blow up the images on my website far enough to see them clearly.
On both of my evenings I was able to catch the sunset, once near the hawthorn tree and once just using one of the many granite boulders as my foreground. The sun sets at this time of the year (late May) over Holwell and Chinkwell Tor .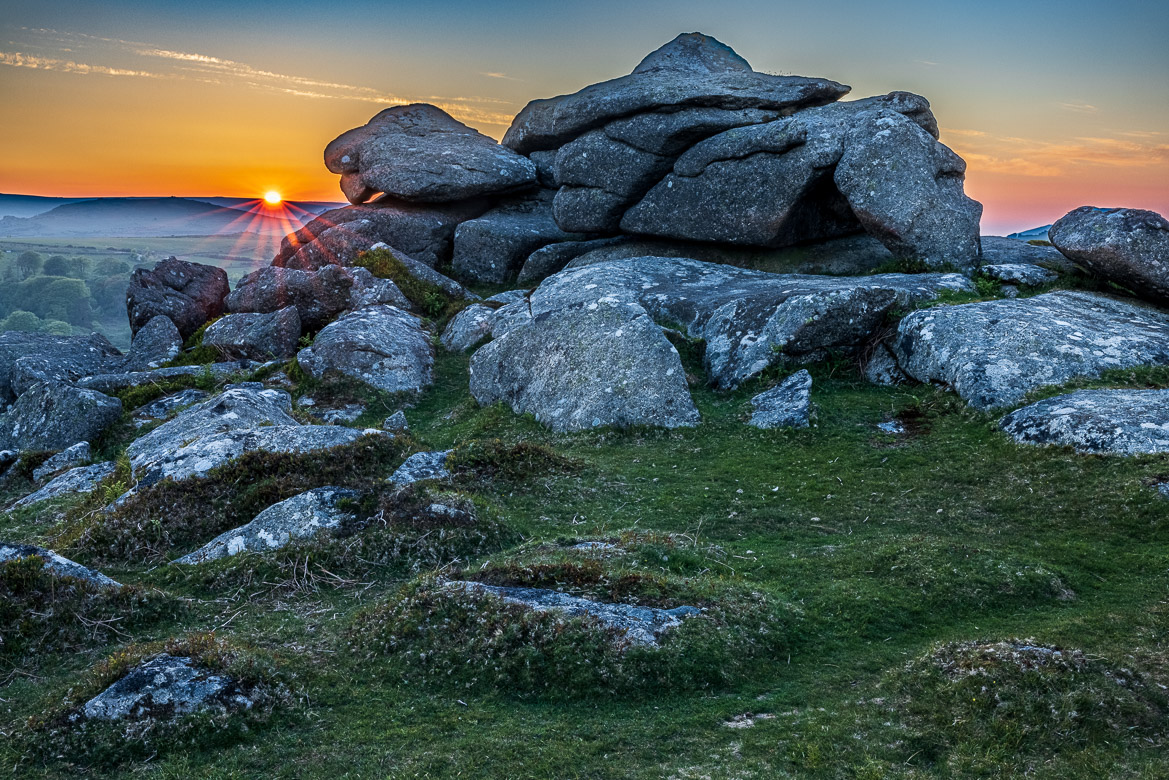 Just after the sun had set I turned my camera south towards Saddle Tor and Rippon Tor, both of them still lit up by the sun, whereas the bluish light is enveloping Emsworthy Rocks.