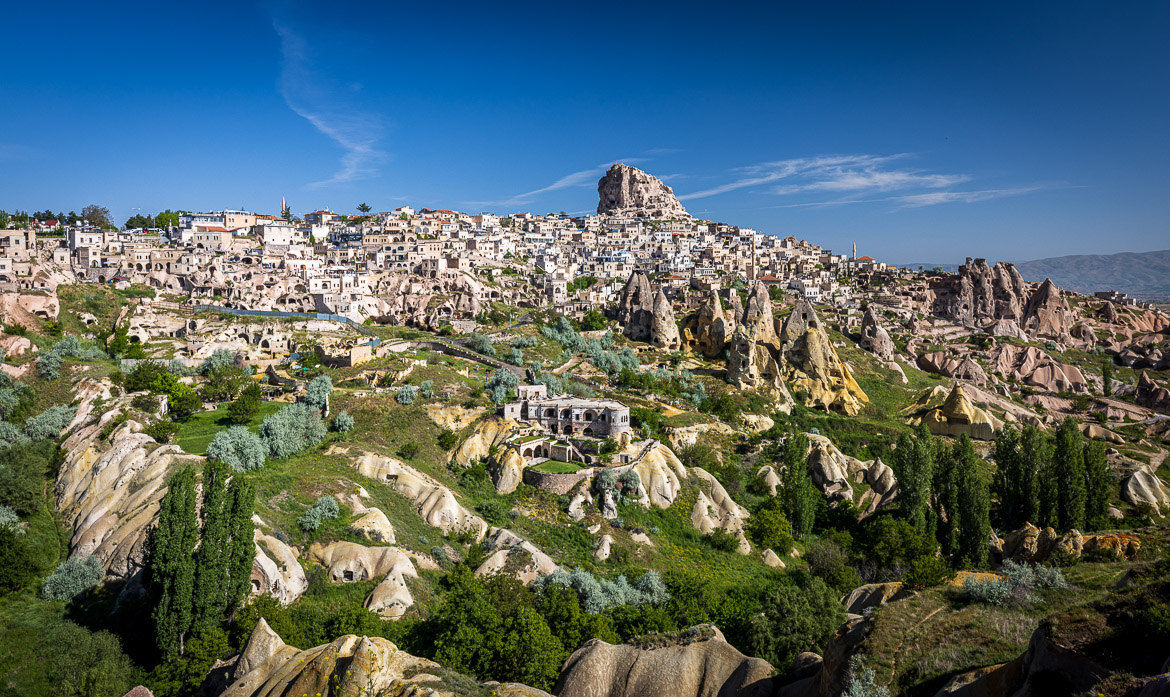 Uçhisar is centrally located in the region of Cappadocia that is covered with volcanic tuff and fairy chimneys and pockmarked with caves and underground tunnels and churches and monasteries. Therefore in the last decades it has also become a centre of tourism and Jennifer and I stayed in two different hotels in Uçhisar, when we visited the region.
Uçhisar has around 3,500 inhabitants that nowadays almost exclusively live on tourism, Many of the homes have been converted to hotels. The old town was built around the castle, which isn't at all a castle, but a huge rock cone around 60 metres tall, crisscrossed by numerous underground passages and rooms. At one time it was inhabited by around 1,000 people living in the cave rooms in the "castle". Uçhisar means Outer Citadel in Turkish. It has been inhabited probably since Hittite times (14th C BC).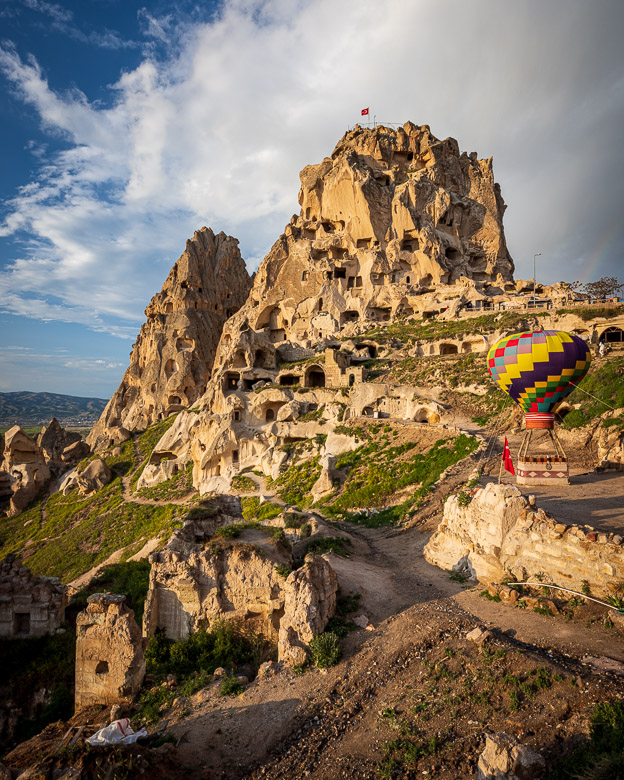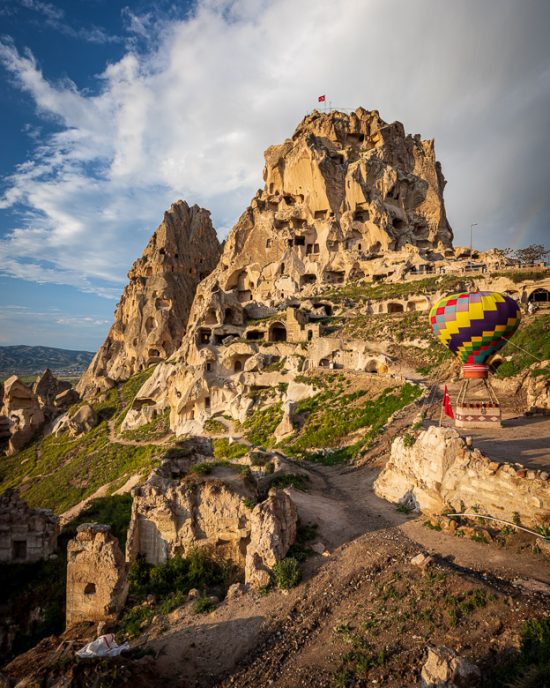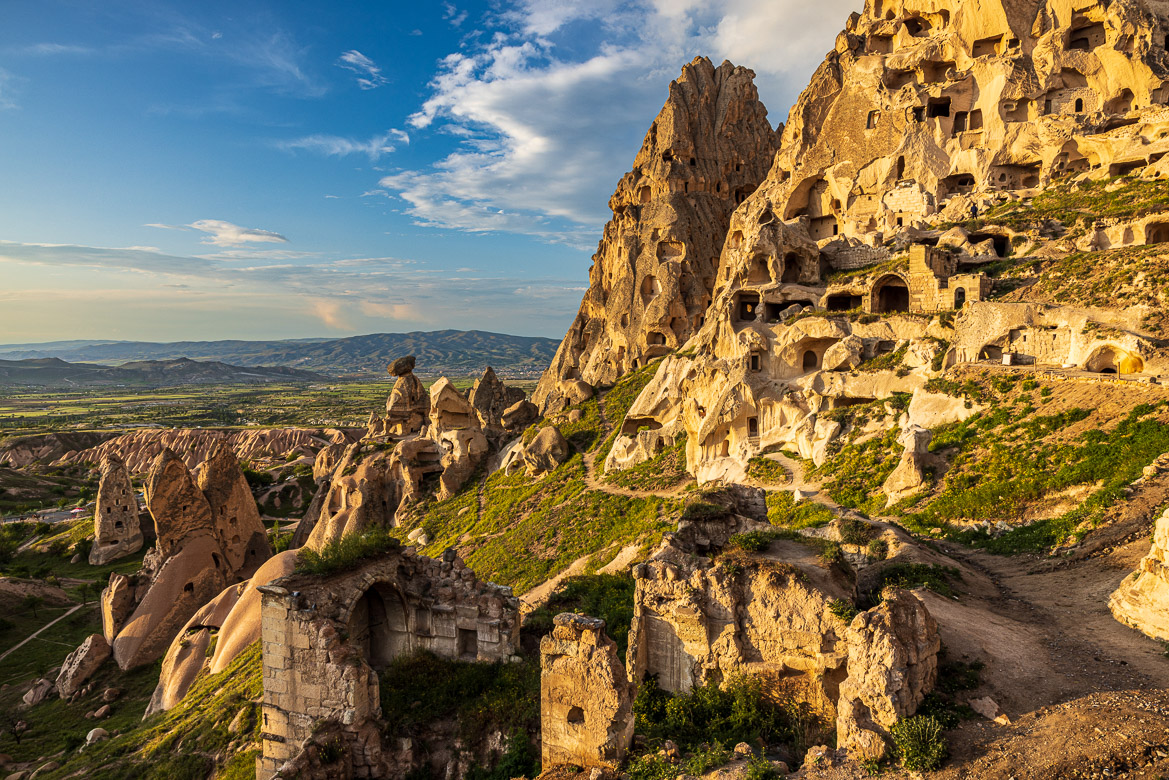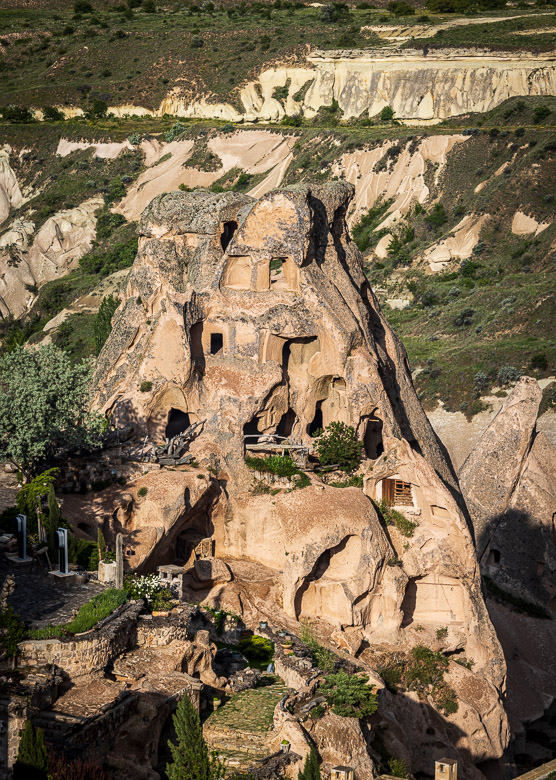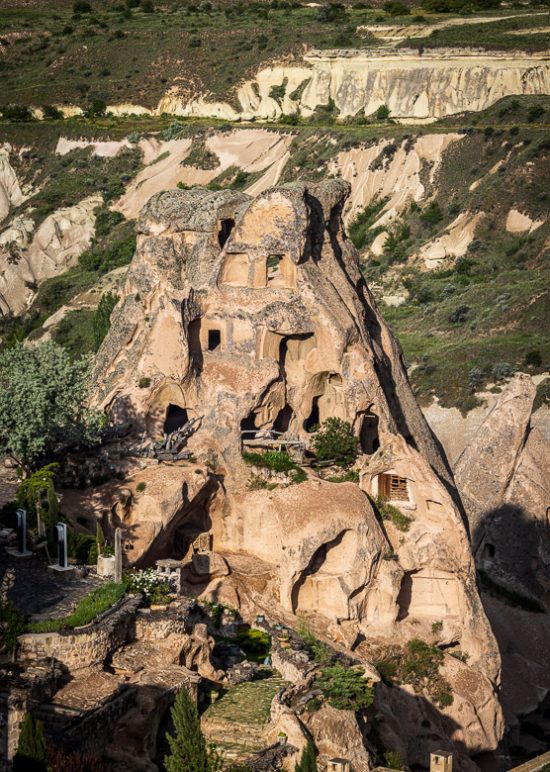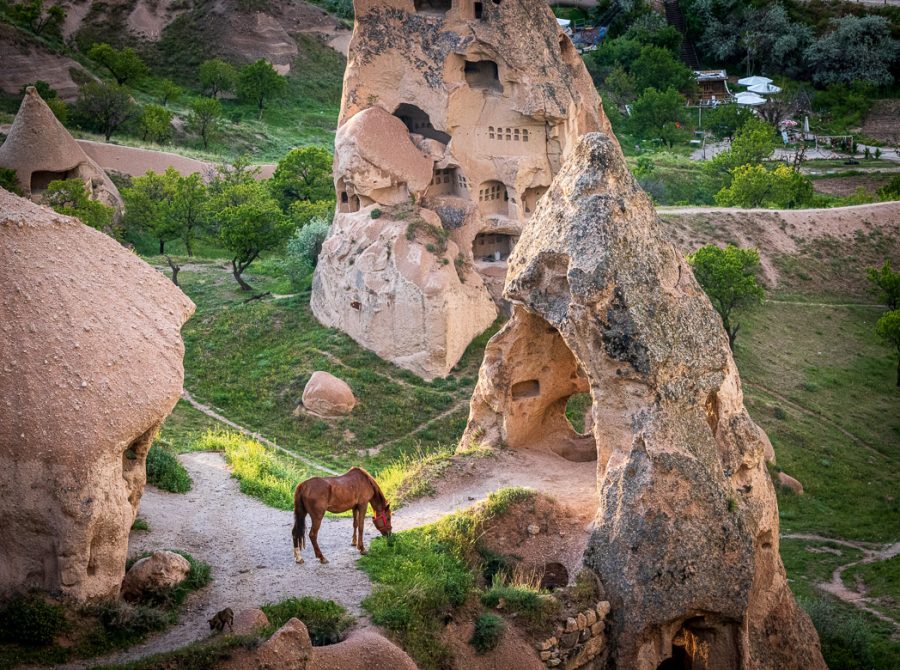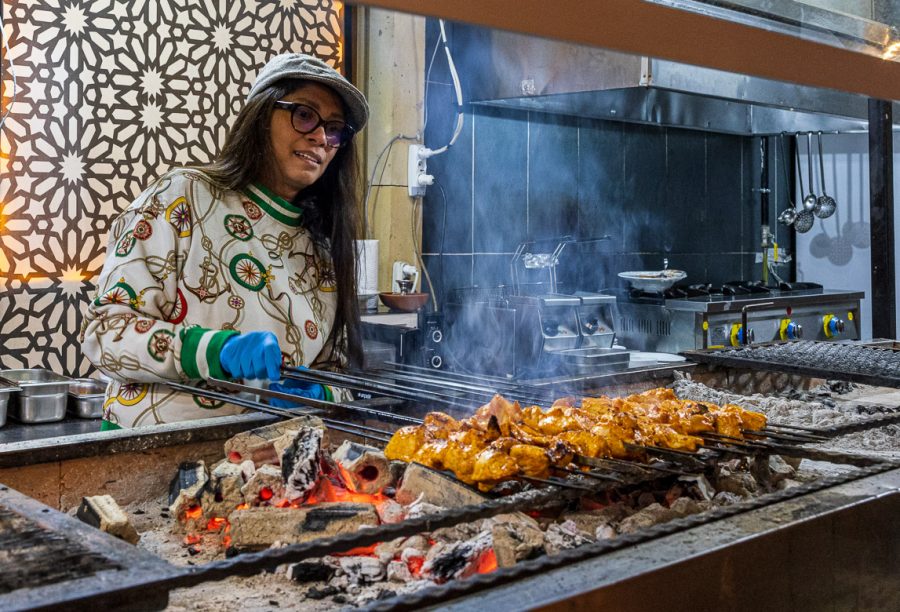 The very first night we stayed in Cappadocia a storm came in with lots or rain and thunder. We braved it and climbed up the castle to capture the changing weather before setting out for a very Turkish dinner (see the chef in action in the image above).
As we were observing the storm everything turned dark and the clouds were as black as in the middle of the night. And then, suddenly the cloud cover opened up for a couple of minutes and Mount Erciyes, more than 100 km away but rising 3,916 m tall could clearly be seen with snow covering its distinctive peak. It only lasted for a short while, but my camera was ready on its tripod, with a tele lens attached, so the image is forever captured on media as well as in our minds.