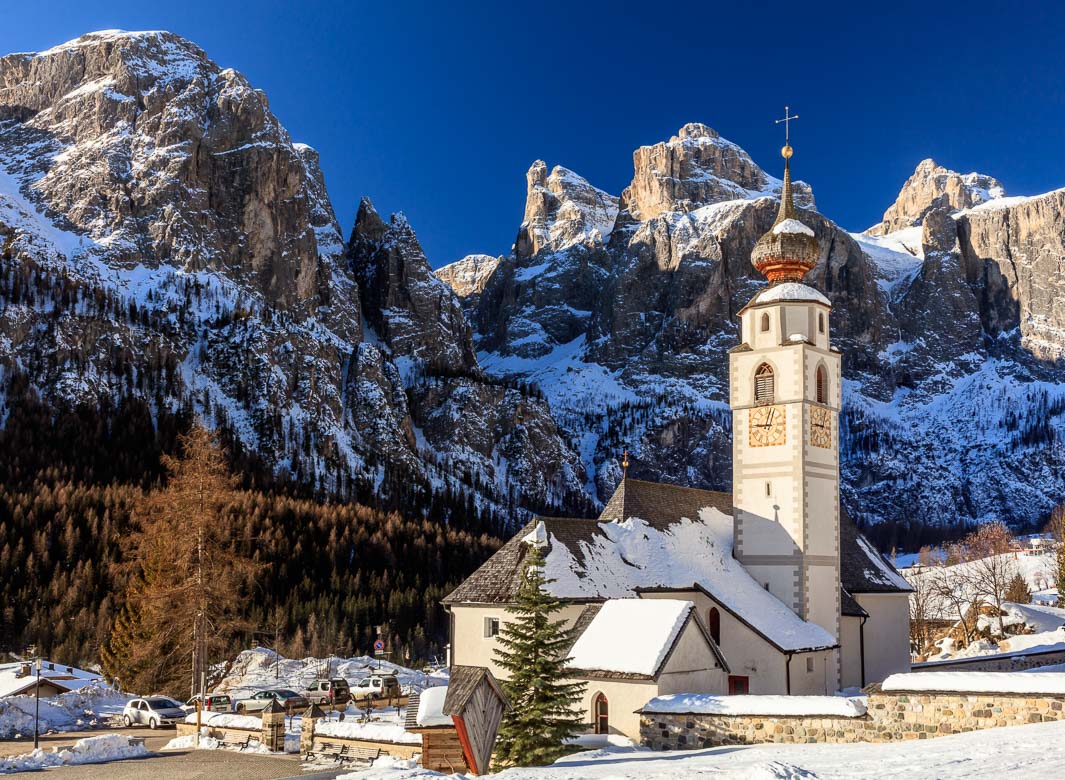 The whole family was invited by our friends Dick and Helen to go skiing in Utah, but my knee operation set a stop to those plans, and we had to change to an area with a shorter flying time (less risk for deep vein thrombosis after my surgery). Instead we decided to go to the Dolomites.
The Dolomites are a limestone mountain range in northeastern Italy. The mountains are very steep and have a reddish colour that stands out clearly at sunrise and sunset. I have nurtured a plan to photograph the Dolomites in Northeast Italy for some time, but I wanted primarily to go there in spring or early summer, when the wildflowers were covering the meadows.
As I couldn't ski with my new knee and Jennifer didn't get much ski training in the Philippines, the Dolomites now seemed to offer something for the whole family. We took gondolas up to different mountain plateaus to meet the children and their ski instructors for lunch and we enjoyed the wonderful food and the beautiful scenery.
The children had in Marco and Valentina two wonderful ski instructors that became our friends, guiding not only our skiers but also our choice of restaurants and evening activities.
We stayed at the little village of San Cassiano, where you can find both a three-star, a two-star and one-star Guide Michelin restaurants. As the children now ski so fast, we couldn't follow them and the photos you see are mainly of the fabulous landscape of the Dolomites especially around the Alta Badia area, with its steep colourful mountains contrasting against the white snow. We are definitely to go back there in the wild flower season.
I took walks along the mountain range above the hotel (as well as I could with a newly operated knee) and caught the gondola up to several mountain tops. The gondolas and lifts stopped working before sunset, so I had to get a snow scooter (Skidoo) with a driver to take me down in the evening. I captured Passo Gardena (towards Val Gardena) in early morning sun with the help of a taxi driver waiting for me, and Marco spent nearly two hours with me at Passo Falzarego (towards Cortina) waiting for the perfect light around sunset before all of us went up into the hills with skidoo for a rustic dinner in the mountains. The kids then went downhill with sledges the 500 metres altitude difference to the outskirts of Cortina.
It is certainly the most beautiful skiing area I have seen and the kids loved the variety of the slopes and all of us enjoyed the good food.