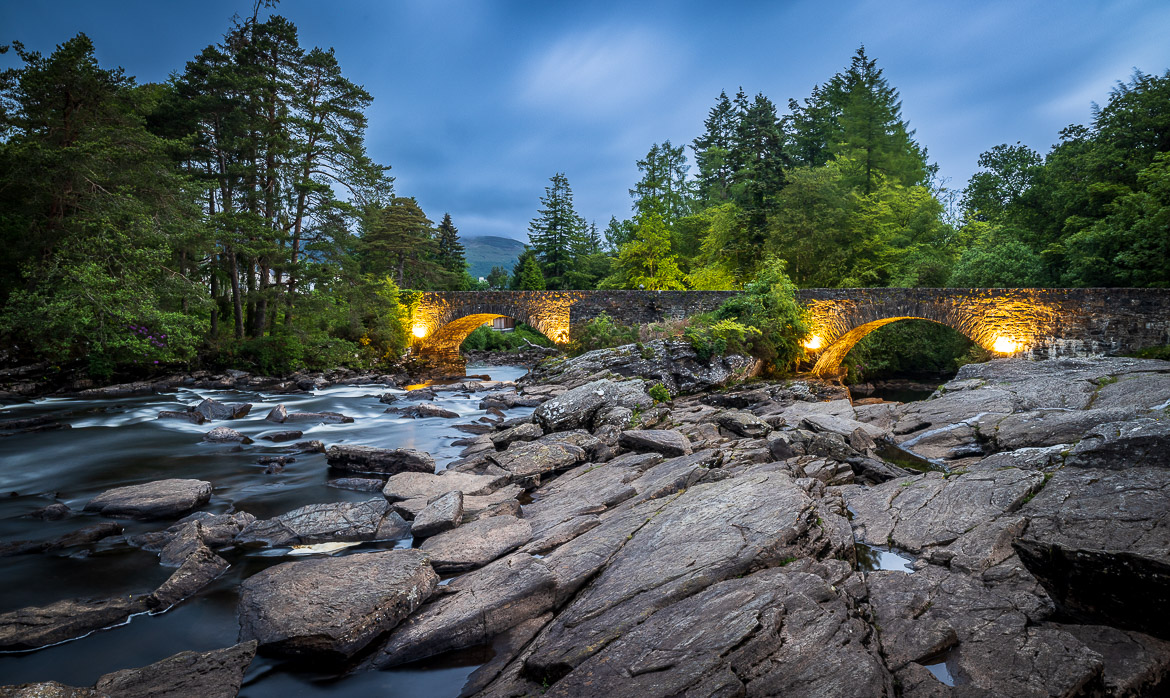 I left Glen Lyon in the evening after coming back from my "Praying Hands of Mary walk" and crossed over the mountains going straight south to Kilin, following a mountain stream, Ailt Baile a'Mhuilinn until I came down on the other side and met Loch Tay. At Kilin the River Dochart enters Loch Tay via the Falls of Dochart and I stayed just beside at the amply named Falls of Dochart Inn.
After a good dinner of mussels brought in from the west coast of Scotland, I came out from the inn and was met by the gorgeous bluish evening light in June and the stone bridge warmed up by contrasting lamps. Although it had rained a lot the day before, the river was still quite calm and didn't cover all the polished stones that I instead used to set up my tripod on.
The following day I continued but not before I captured another couple of images of the Falls of Dochart, now with the camera turned upstream instead.