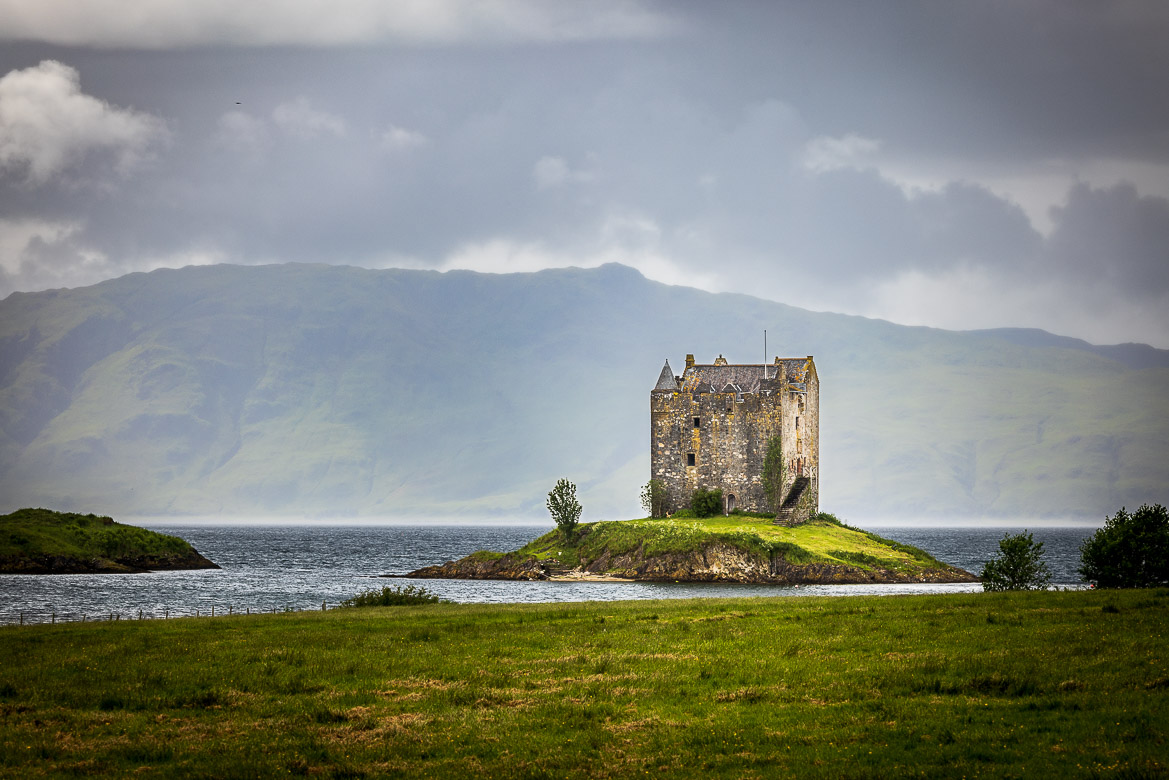 During my short trip around a small part of Scotland I passed a couple of medieval castles that attracted me. Castle Stalker is on the west coast of Scotland set on a tidal islet. I came from Glen Coe driving towards Oban, when it came into view and very conveniently had a café offering attractive views over the castle.
"Stalker" means hunter or falconer. Castle Stalker was built as a small fort around 1320 and it got its present form around 1440. It is a keep in four stories. It is in private ownership and has been lovingly restored although none is living there. At a time when travelling by sea was far easier than over land, the location of Castle Stalker must have been very attractive, but less so now. Not too many neighbours around.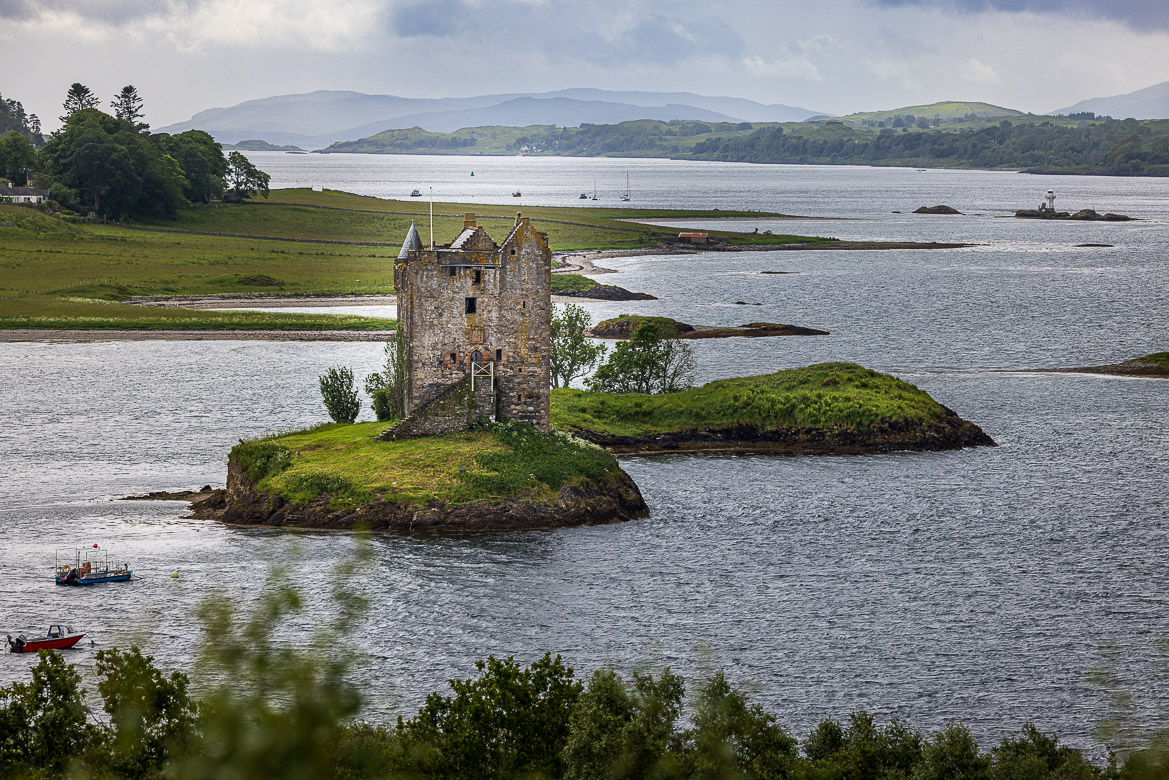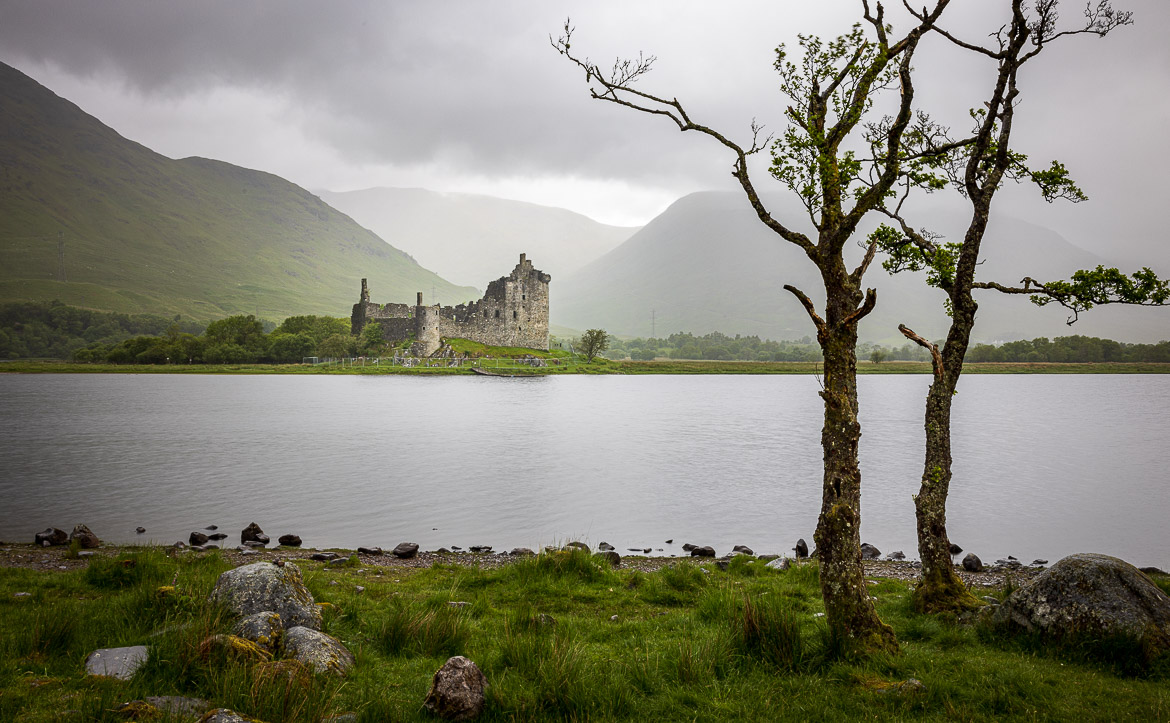 Kilchurn Castle (pronounced "Kil-Hoorn") is on a promontory on Lake Awe. Slightly easier to get to, but I still had to walk quite far just to find out that the whole castle was closed for renovation works. But in the typical Scottish weather, I succeeded to get some moody images of the castle from further away. Kilchurn Castle is from the same time as Castle Stalker. It was built in the mid 15th century by the Campbells of Glenorchy. At the end of the 17th century it was converted to a garrison.