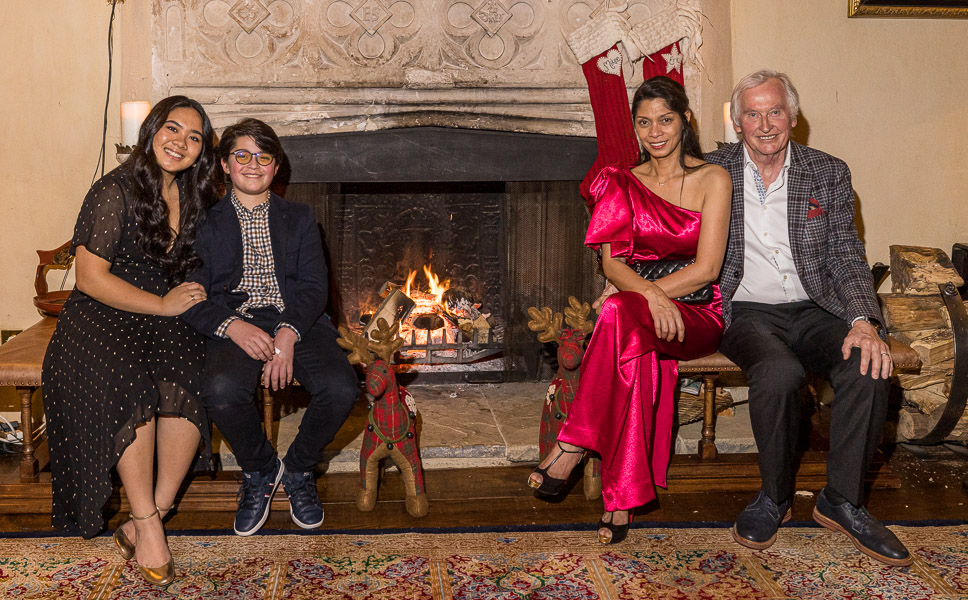 2020 has truly been a different year. The pandemic, Brexit, the US election, a very tumultuous stock market. We spent Christmas with only the immediate family present. This is the first time since year 2001 that we celebrate Christmas at Knightstone without anyone of my older children present.
And since many years we have had the Church Choir singing at Knightstone before Christmas, but now that and many other events have to be postponed until 2021. Hopefully we will be able to vaccinate the main part of our population, which is the only way to come back to something like more normal times. If we ever will be back to those times?
We had a smaller tree this year and Jennifer limited the Christmas decorations to our main rooms although their were "advents lights" in nearly every window of the Manor.
We went out once, having a dinner at Michael Caine's Lympstone Manor, but other wise we stayed at home. We celebrated Christmas Eve with a Swedish dinner (and toasted to the fact that at last Britain and EU could agree upon the divorce agreement). And on Christmas Day we had the turkey with all its traditional trimmings, but started quite "un-English" by having oysters.
When our children were smaller, we divided the gifts between Christmas Eve and Christmas Day, but now (another first) we had all the gifts after the dinner on Christmas Day. Another proof that we are becoming more and more English as times go by!
Below you have a little slide show showing some moments of our Christmas holidays:
Slide show (click to advance):