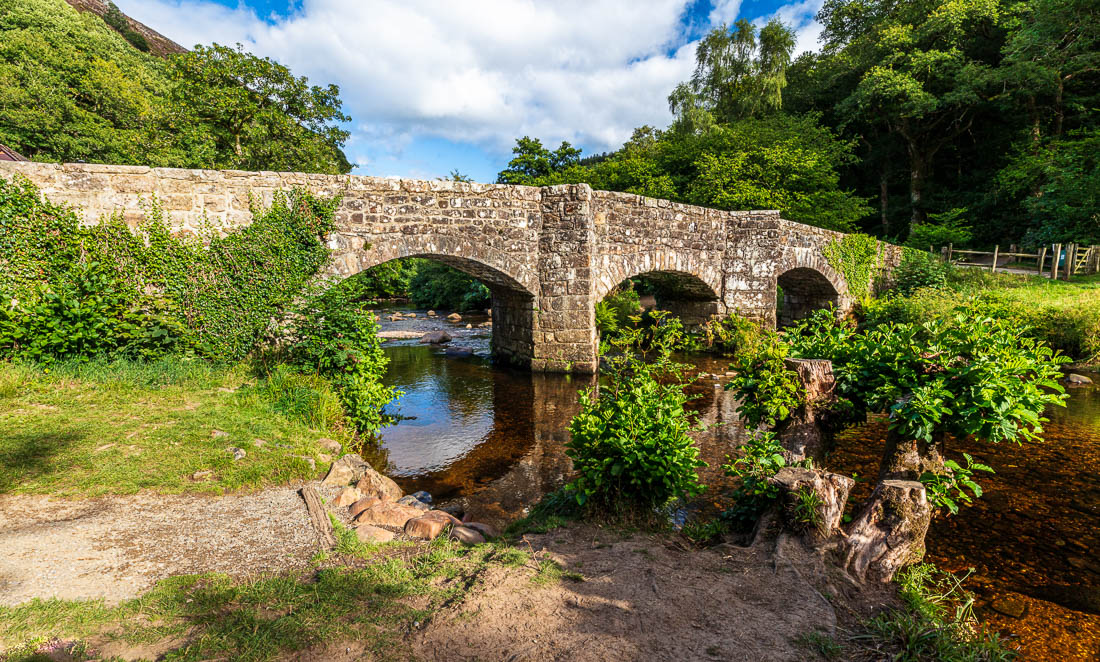 The river Teign rises on Dartmoor and reaches the English Channel at Teignmouth (a little bit southwest from where we live). It flows in a steep-sided valley beneath Castle Drogo and there the Fingle Bridge connects the two hills either side of the Teign.
The bridge was built in the 17th century. It is a a packhorse bridge and too narrow for cars. At one side of the bridge is Fingle Bridge Inn, which has been there since the late 19th century.
I went there an afternoon for the lovely walks along the river Teign and captured the bridge and the inn and the upper part of the river (not much water flowing this dry summer).