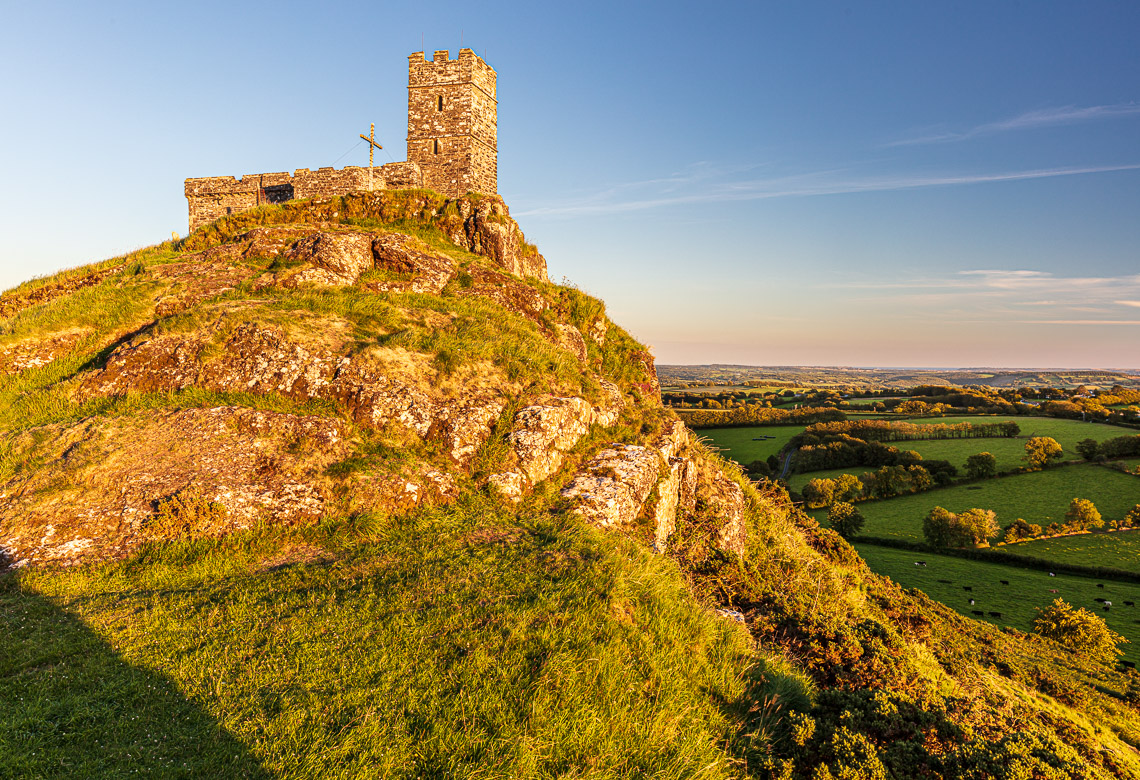 Dartmoor is to a large extent composed of granite. A Tor is where the granite rock that is underneath Dartmoor is showing through, as hills shooting up above the surrounding moorland. To walk on Dartmoor and climb up on as many tors as possible is popular in Devon.
But Brent Tor is quite unique. It is composed of basaltic lava from an old volcano that erupted below a former sea that existed about 350 million years ago. It reaches 330m above sea level. It is surrounded by an iron age fort.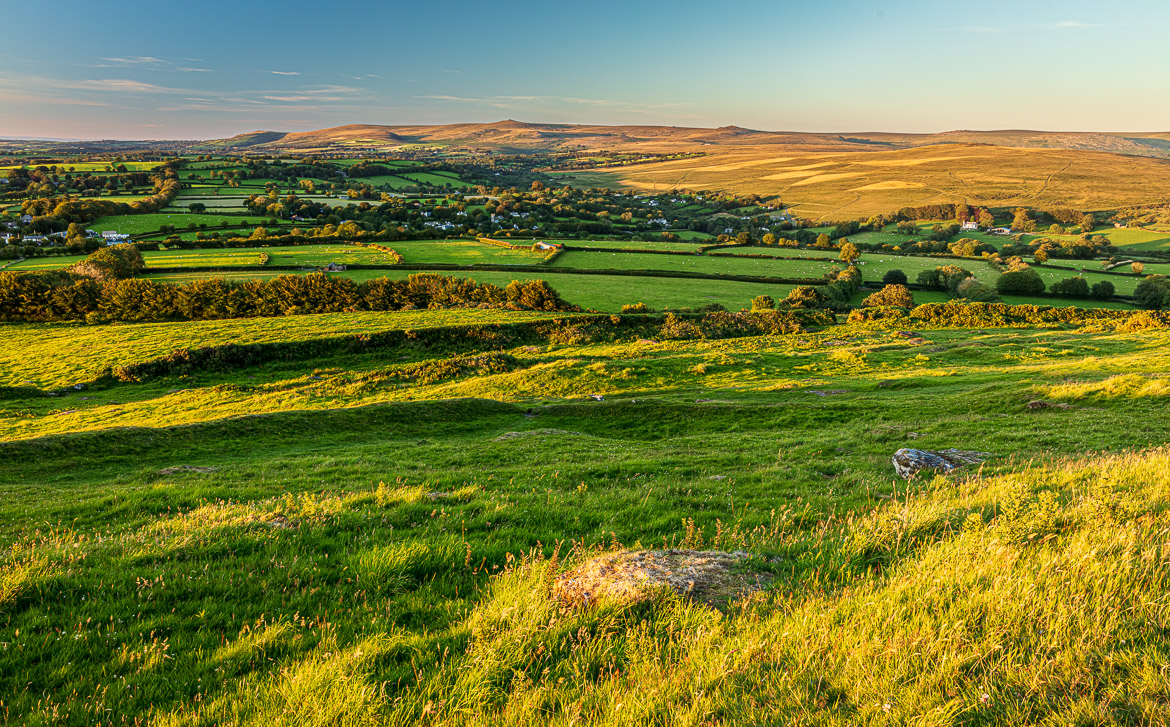 On top of the hill is the Church of St Michael de Rupe (St Michael of the Rock). The church 40 ft high tower makes it the most iconic silhouette on Dartmoor. It was founded in 1130 and it is still a working church although normal Sunday services are held down in the village of Brentor, where there is another parish church as well. The church as it is today dates to the 13th and 14th centuries.
I visited an evening in late July to photograph the church on its tor. On the way up I passed some of the many Dartmoor ponies that graze freely on the Common. The Dartmoor ponies are not wild. They belong to one of the farmers, but they walk around freely on the moor.