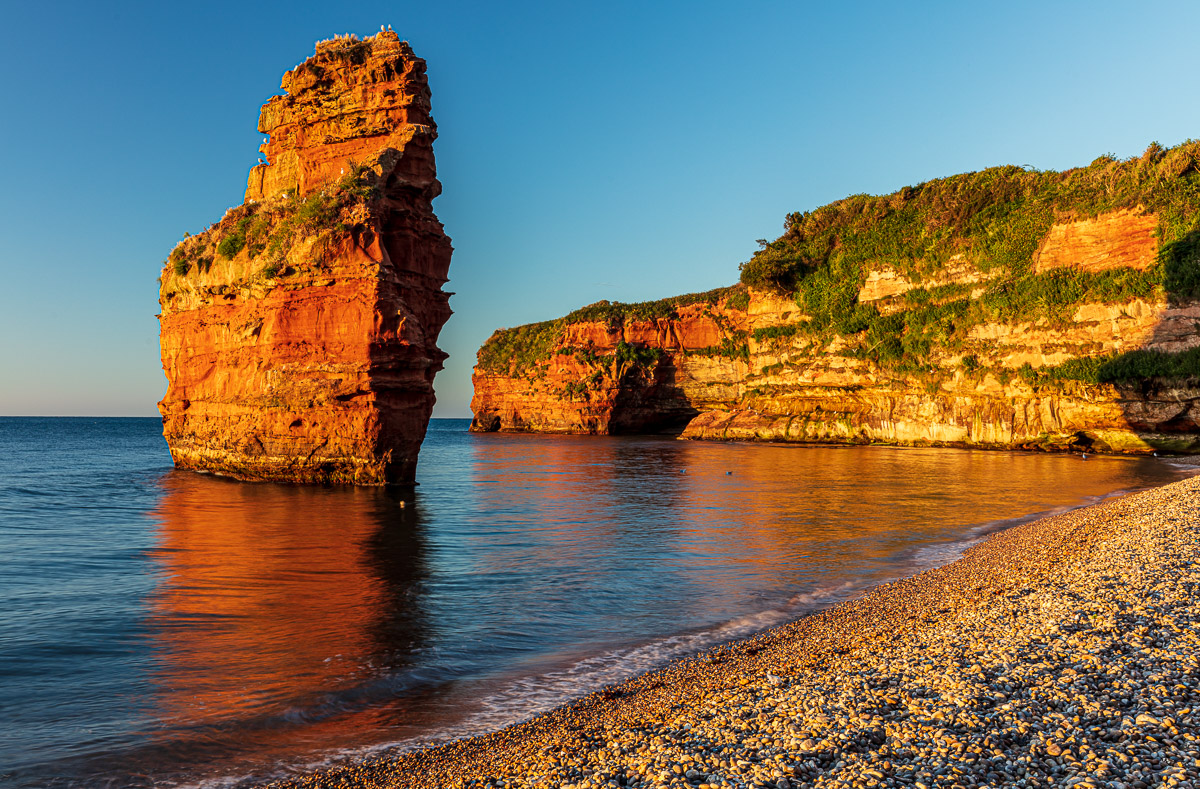 The coastal path is a delight to walk and you can get on it and off it at a myriad of places. Ladnam Bay is halfway between Sidmouth and Budleigh Salterton along the coastal path, and is only 20 minutes drive from Knightstone. As the morning offered sunshine, I went out to Ladnam Bay to capture the rock, which glows intensely in the morning sun. Notice the shadow from the rock on the cliffs in the background to the very right (proving that I was up early in the morning!).
The cliffs of East Devon are a mix of red sandstone and white chalk. In Ladnam Bay it is only the sandstone. The redness comes from iron in the sandstone. Once upon a time, when it was a lot warmer, this area has been desert and with time the porous sandstone was formed. And the porosity causes the softer part of the sandstone to erode forming sea stacks like the one I photographed.
The porosity is also responsible for the bay or cave at the far end of the cliffs (the dark part in the middle of the photo). Looking closely you can see that inside the cave there is another shingle beach (at least I can see it, who has the original photo on my computer).