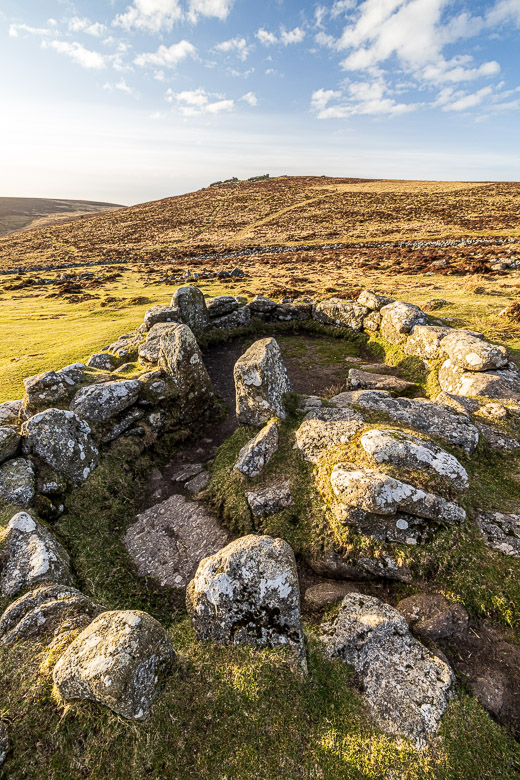 Grimspound is a late Bronze Age (1400 – 700 BC) settlement situated a few miles from Postbridge on Dartmoor. It consisted of 24 roundhouses. Roundhouses were a standard form of housing from the Bronze Age well into the Iron Age and in some places well into the Roman Period in Britain. The walls of the roundhouses were built of either stone or wood on a stone foundation, and they were topped by a conical thatched roof. The only thing remaining of Grimspound now are the original stone foundations and part of the walls of the huts.
All over Dartmoor we can find remains of these roundhouses, often called hut circles. Grimspound is the best known and preserved prehistoric settlement on Dartmoor. In the late 19th century, some of the huts were excavated together with the great boundary wall encircling the settlement. Also, just outside the boundary wall are remains of a few more roundhouses. The original walls were probably much higher than the remains we now find. They may have been made of wood that has disappeared over time in the humid climate and the acidic soil on Dartmoor.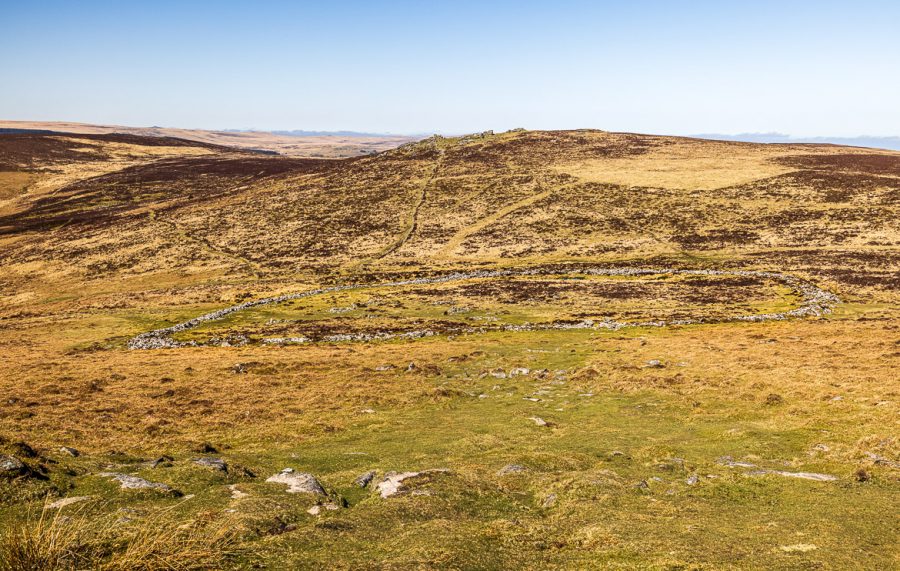 The boundary wall is around 150 metres in diameter, averaging 3 metres thickness and standing up to 5 feet high. It was built as an outer and an inner wall with a passageway in between. This cannot be seen any longer as the stones of the wall have fallen down.
The location was at an altitude of 450 metres protected by two high tors, Hookney Tor to the north and Hameldown Tor to the south. Because of this location it was not easy to defend and that is one of the reasons why most historians agree that the boundary wall wasn't built for defensive purposes, but to keep cattle inside and predators outside. The entrance was on the south side of the boundary wall and it is flanked by tall stones with a passage set between them.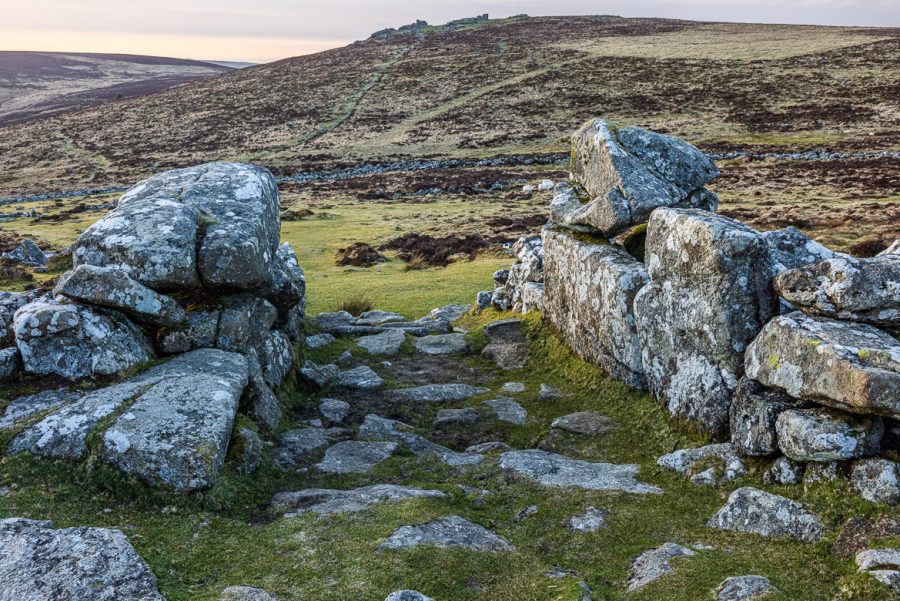 Through the settlement on the north side runs a stream, Grim's Lake, that provided fresh water for the community. See my earlier post about the clapper bridges over Grim's Lake.
The name Grimspound was given to the settlement by Reverend Polwhele in the late 18th century and later antiquarians speculated that Grimspound was a Viking settlement or a temple by the Druids or a Phoenician village, but none of these romantic and speculative theories are true.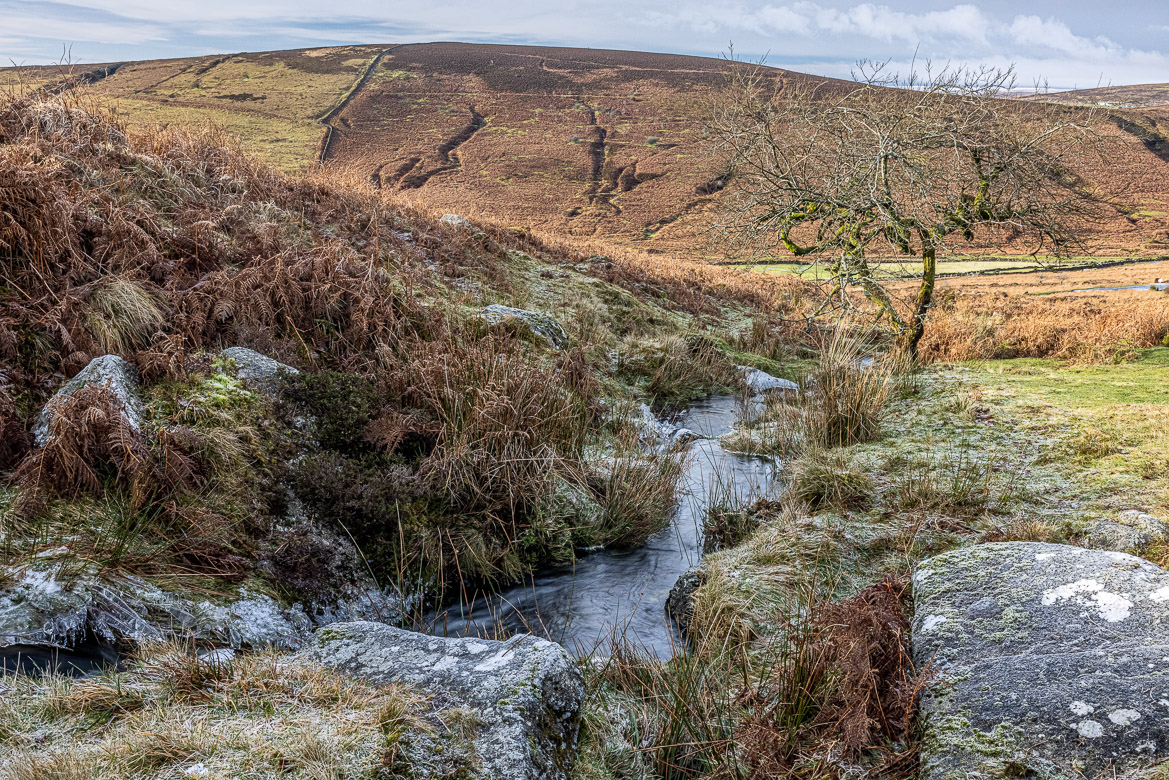 Straight through the settlement goes a track that was built much later by miners creating a path from Manaton to the tin mines at West Webburn river. It was probably built around the 13th or 14th centuries with no respect for the bronze age history, because they just cut through the boundary wall, where it was easiest to create a passage.