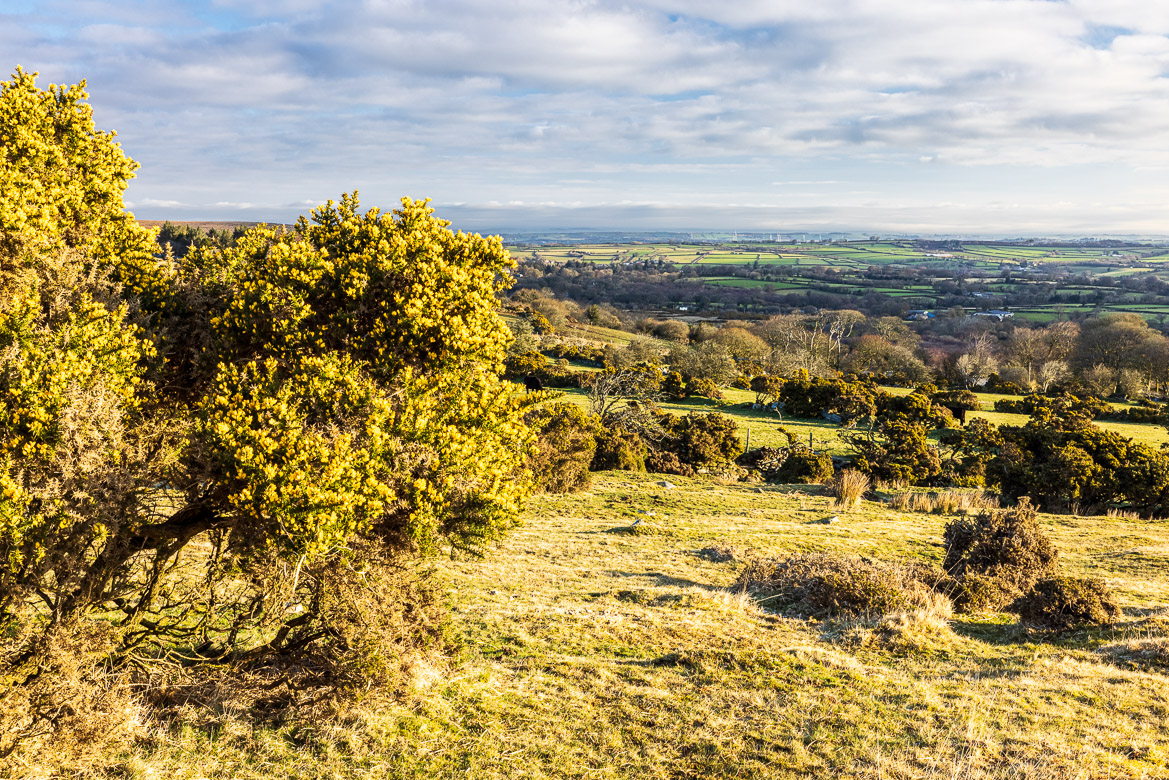 One morning in March just before the sun was about to rise I drove through the tiny village of Gidleigh on the Moor. Most of us probably think of Gidleigh Park, which still serves Michelin-starred food and provide sumptuous accommodation. But I was on my way on tiny Dartmoor lanes to start a walk to find an ancient Stone Circle. On the other side of the village I continued to Scorhill Farm and set out on foot over Gidleigh Common, a pleasant walk over the moor in sunshine and a tiny bit of frost still covering the grass from the cold spell the previous night.
On the other side of the down I could see Scorhill Stone Circle, the largest and best preserved stone circle on Dartmoor. It is around 27 metres in diameter and has still 23 standing stones, the tallest 2.5 metres above ground. It is left as it is and hasn't been reconstructed in any way, which makes it an awesome, nearly devotional moment to stand in front of the stone circle.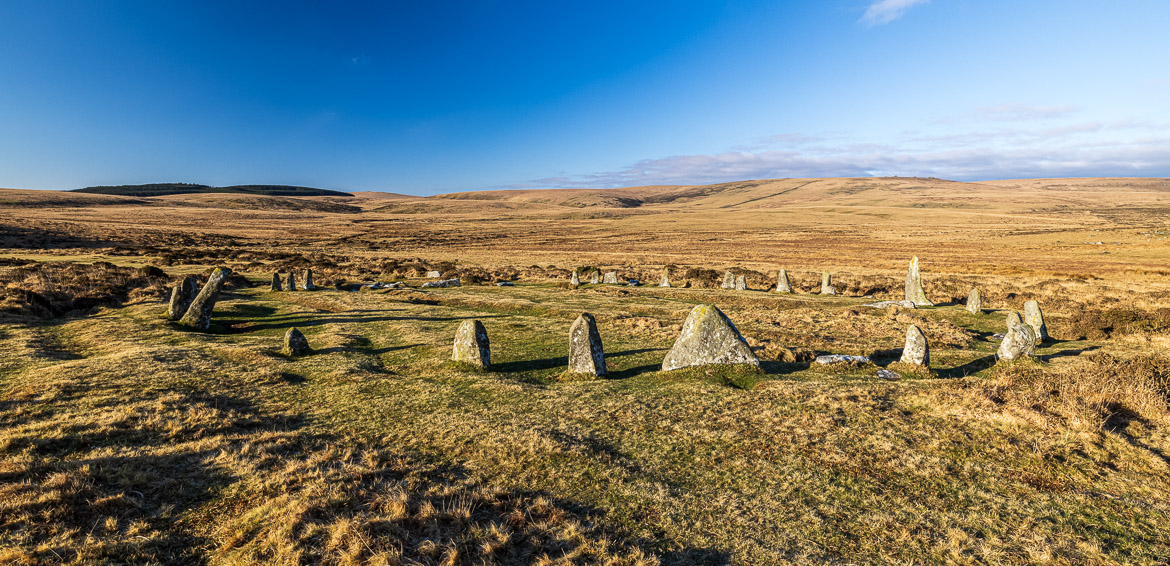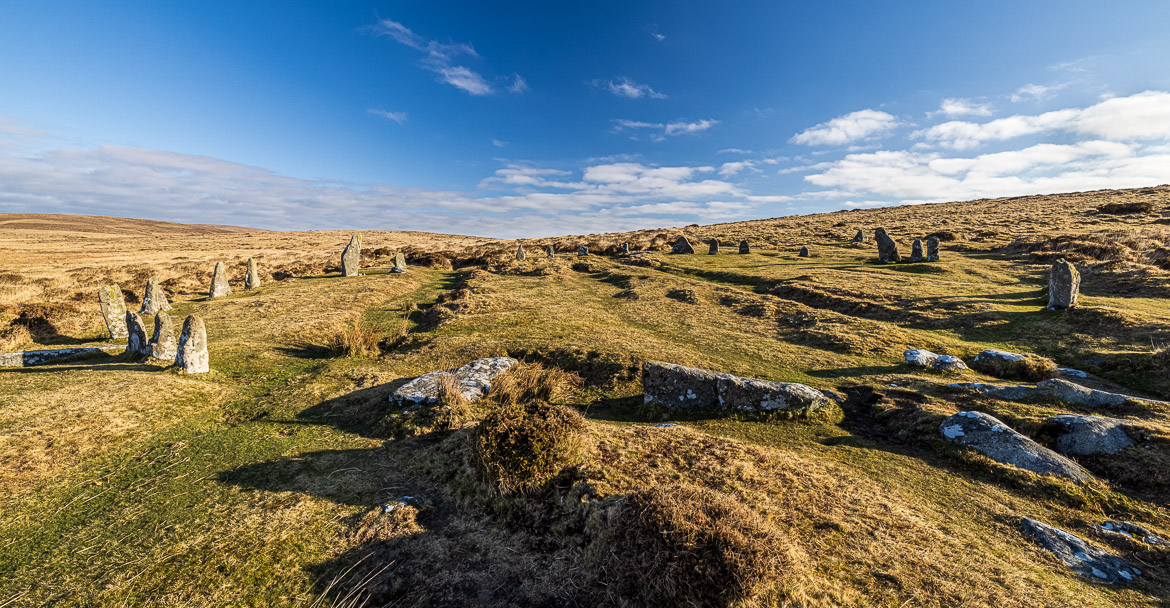 The Stone Circle may originally had around 50-70 stones, but that is now reduced to 23 still remaining upright and a further 11 can be found lying down. We are not sure why Scorhill Stone Circle was constructed. It is not a burial chamber or contains a tomb. Standing in the middle the sun sets on Midsummer's Day across the largest standing stone, which indicates that the Stone Circle could have had a astronomical or ceremonial role, but none knows for sure. That made it even more evocative standing there and reflecting upon why ancient man created these monuments.
Dating the Stone Circle is difficult apart from saying that it was erected in the Bronze Age (2,000 – 700 BC). Stone circles became to be erected in the Neolithic period (late Stone Age; 4,000 – 2,000 BC) and this continued into the Bronze Age. Monuments like Stonehenge (built around 3,000 – 2,500 BC) are famous from this period and nowhere in Britain are there more stone circles than on Dartmoor. Dartmoor has 15 of them and I have already photographed one before, The Nine Maidens, on Belstone Common.
But the Nine Maidens was a burial chamber, although the original cairn had disappeared, whereas Scorhill Stone Circle had an unknown ceremonial or astronomical purpose.