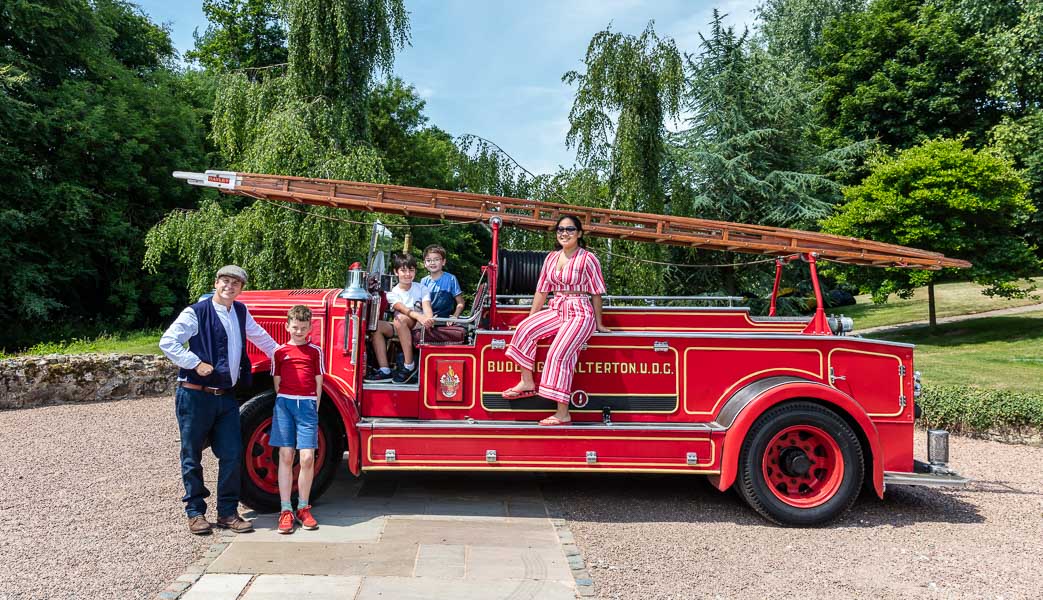 Every year since Eric was born we have had a party on the Saturday closest to his birthday. But to be honest it has also been an excuse to arrange a summer party for all our friends and come together, when it is warm and our garden is at its best (although Lewis does his best to make sure the garden is at its best nearly all year around!). And with Mikee now being a "permanent feature" of our family she has invited her friends as well to our party.
We had around 140 guests of which nearly half was children. We encourage the families to come together, parents and children and it is a wonderful occasion for us to see so many of our children's friends and their parents and to meet children and grandchildren of our friends.
We start with a drink in the front gardens followed by a BBQ lunch served in the courtyard and then we have a traditional ice cream man (which this year was a young lady) with the ice cream on a bike. We have an inflatable 20 metres long assault course set up in the garden, ping pong table and trampoline and in the park we had arranged so the kids could play with laser guns and ride Segways along a slalom course.
A special feature this year was the antique fire engine that Robin Rea had restored with much love and passion. Robin, who also arranges the BBQ and all the good salads and desserts with his staff at the Rusty Pig, brought the fire engine to us in the morning, with Eric and his friends riding along. And like most years the weather gods blessed us with a wonderful sunshine.
We start the slide show with a few pictures of the setting, the gardens and park at Knightstone on the morning before the party. Then we continue with the fire engine being moved from "The Rusty Pig" to Knightstone and then the guests arrive and we see a few activities during the afternoon.