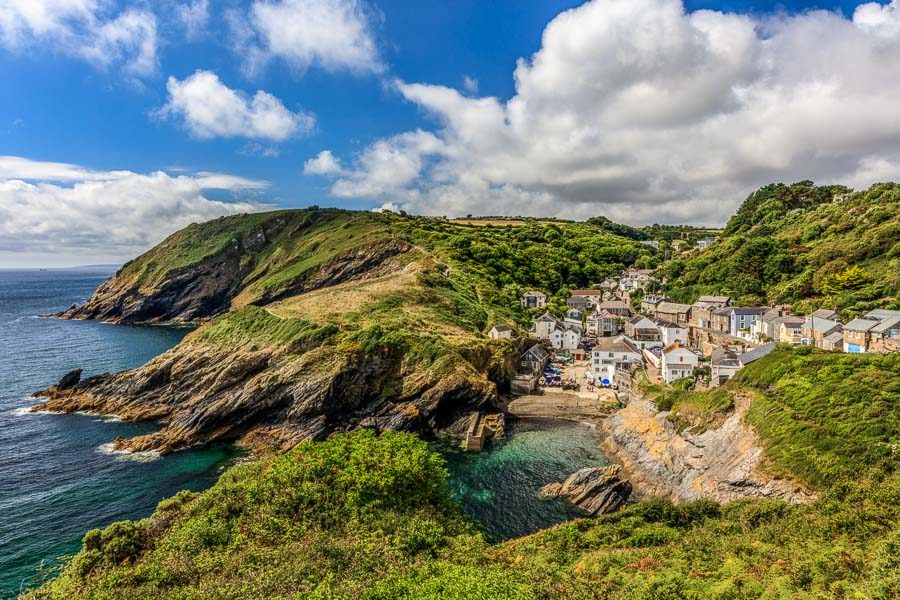 The family took a short holiday in the Roseland Peninsula in Cornwall in August. We had two main reasons to go to this part of the world: First we love the coast and it is very attractive photographically. And second and maybe even more important – The seafood is wonderful and several Michelin starred restaurants are scattered around in the fishing villages.
We stayed at The Nare Hotel and visited lovely villages or small towns like Megavissey, Portloe, St Mawes and Portscatho. The Roseland peninsula is on the south coast, just east of Falmouth. But we also ventured out to the north coast to Padstow and Port isaac. Padstow is the home of Rick Stein's culinary fish empire and Port Isaac harbours not just boats but also Nathan Outlaw's two star Guide Michelin restaurant, where we had lunch on my birthday.
And in Roseland itself we had a dinner at our hotel, the Nare, but also the Driftwood (a star in Guide Michelin) and Tresanton (Olga Polizzi's hotel in St Mawes). Our favourites were Tresanton and Nathan Outlaw, both worth the whole holiday. But also Rick Stein offered very good food.
And for its setting, the visit to Portloe was a clear favourite. See the photo at the top of this description. Portloe also had a small restaurant, where we sat outside on a terrace at the Lugger Hotel overlooking the harbour. Because the pleasure was so unexpected, that was also a great experience.