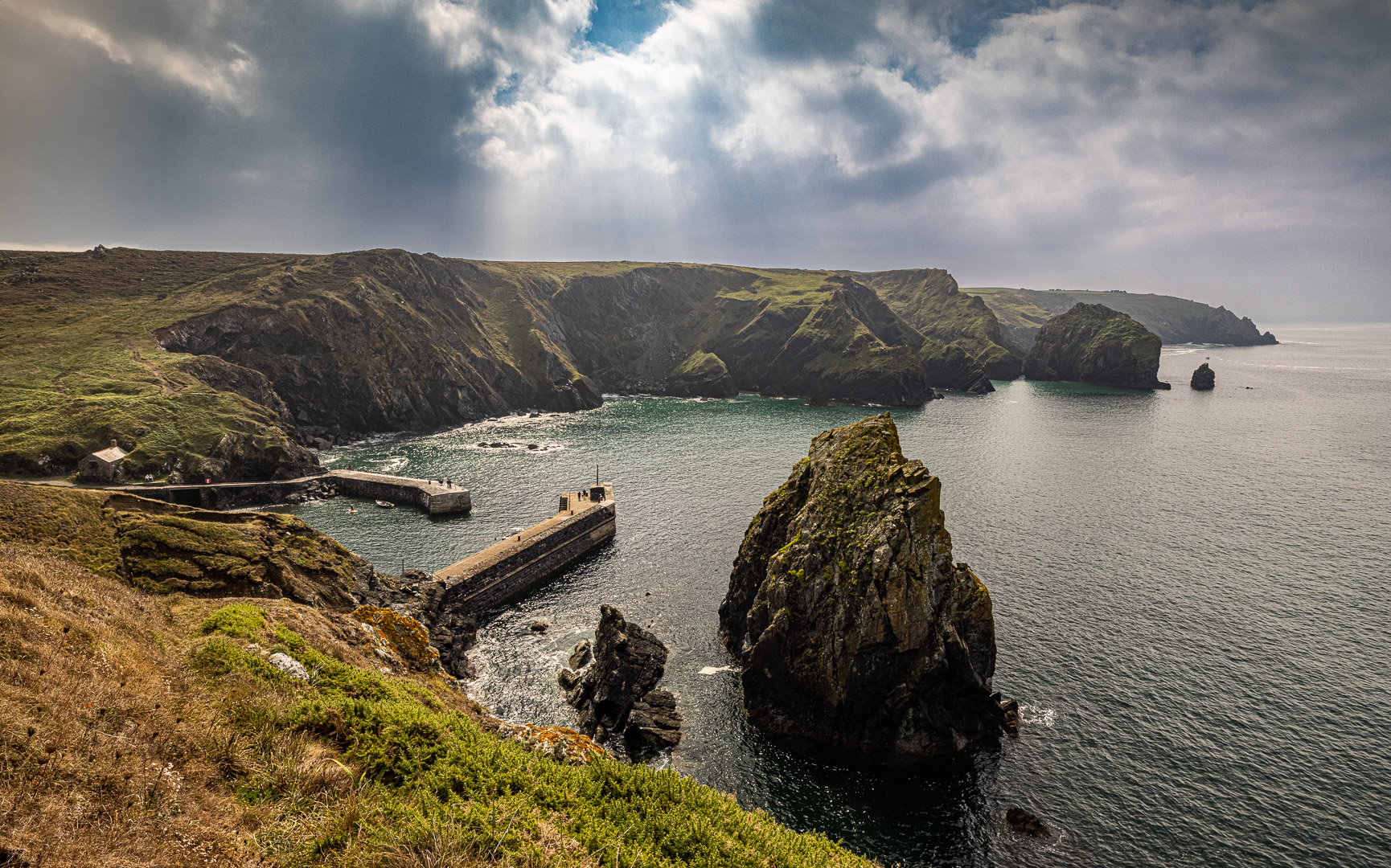 Mullion Cove on the west side of the Lizard Peninsula is a small cove. Outside it, giving protection from hard weather is Mullion Island, which can be seen in the second image below here. The harbour was built in the late 19 C to protect the small fishing boats and was privately owned but is now in the protection and ownership of the National Trust.
The Spanish Armada (1588) was first spotted here roughly where the image above was taken. The cove offered protection from easterly and northeasterly winds, when many ships could be seen at anchor in the cove. Many ships were wrecked in or near the cove and the goods offered the local Cornishmen here an additional income. In 1527 San Antonio belonging to the King of Portugal was wrecked here with valuable cargo of bullion, plate, silver and precious stones, jewellery and armour. It led to an international incident. San Antonio was on under way from Lisbon to Antwerp but ended its day at Mullion Cove. Many years afterwards remains of the cargo was stilled washed ashore.
Many privateers from France tried to capture ships just outside this coast. And smuggling was commonplace among the Lizard fishermen. In April 1786 a smuggler, Thoma Welland was killed in gun battle near Mullion Island by the Revenue Cutters Hawk and Lark. and in 1801 the Revenue gunship Hectate captured a lugger loaded with smuggled spirits from France.
But fishing was the main activity and to protect the small fleet of fishermen's boats the harbour was built around 1890. The second image below shows the landing on the sandy beach inside the harbour with a couple of fishing boats pulled up on the beach.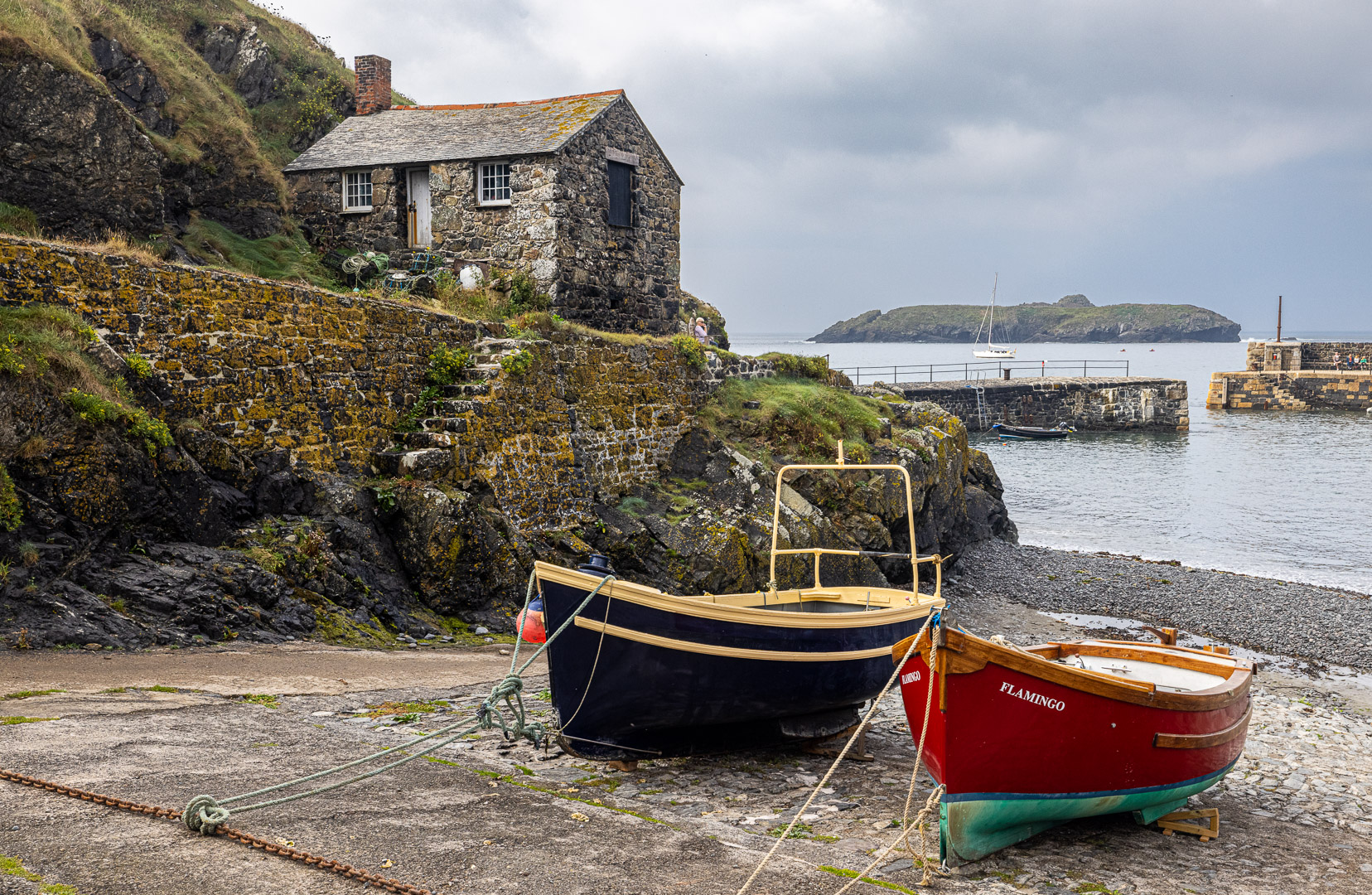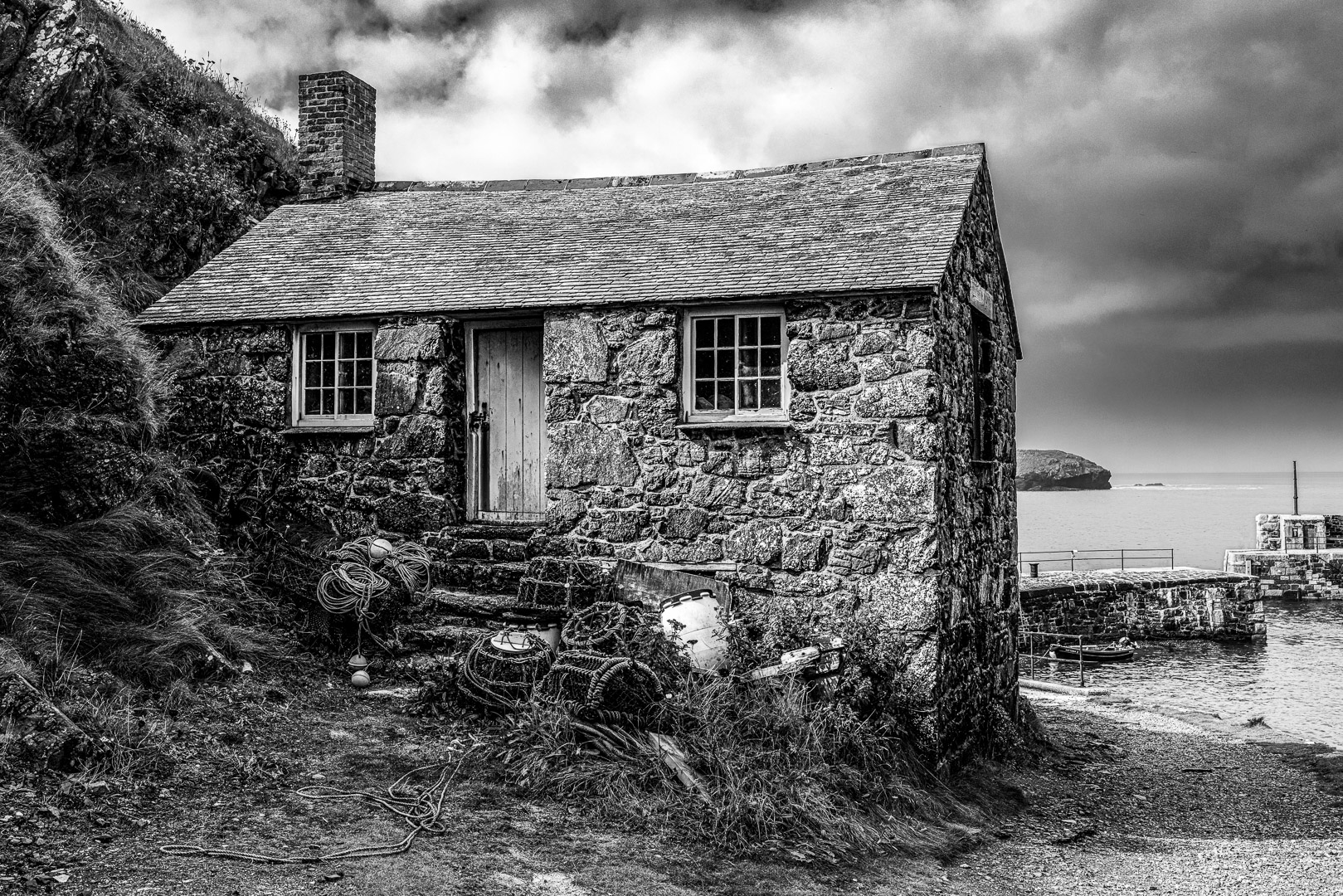 Outside the breakwaters, rocks and islands create a dramatic landscape, where tidal streams rushed through. The image below shows some of those and they can also be seen at the top image towering up seawards of the harbour pier.