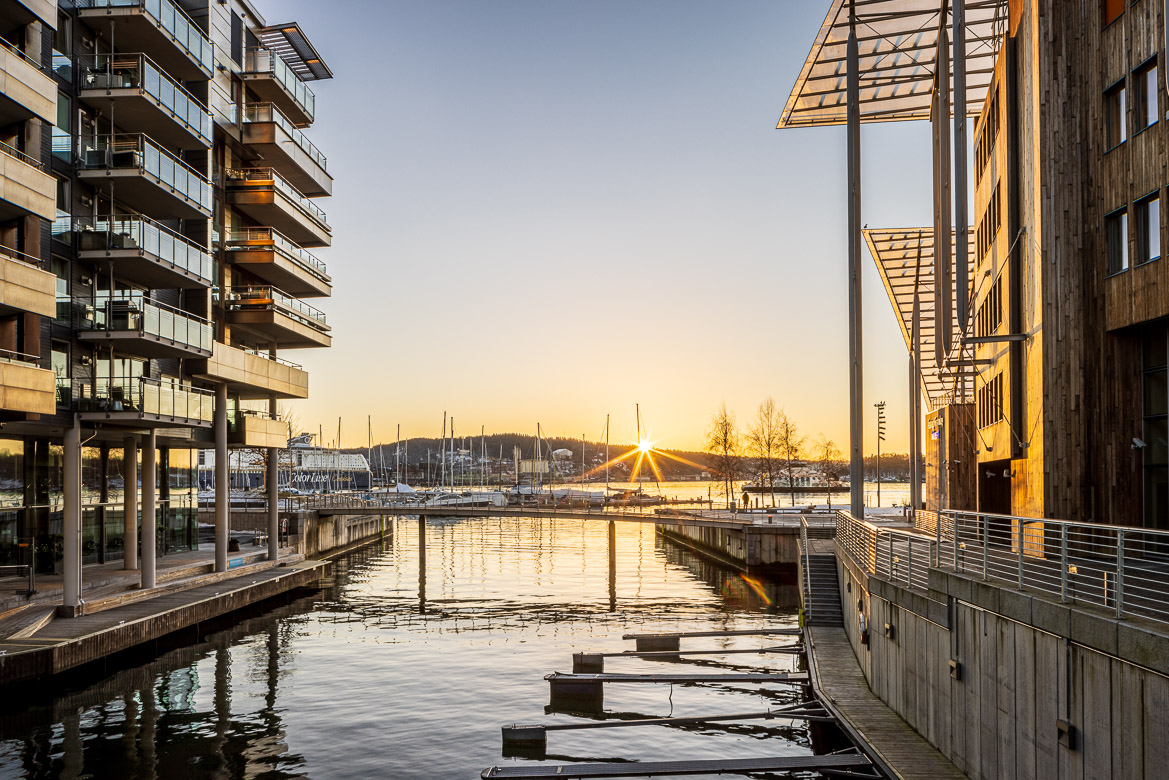 Jennifer and I stayed one night in Oslo before we went to Lofoten and stayed a second night after we came back. The first evening we visited our friends Bishop Tor and his wife Anne. They had been based in Bodø and Tor had as bishop also had oversight over the Lofoten Islands, so they knew the area we were going to very well.
And the second time we visited Trond and Lesley Åsdam with their daughter Camilla. Once upon a time Trond was captain on my previous yacht Swedish Caprice and Lesley was both first mate and chef. And we have continued to be in touch and the whole family (including their son Colin, who couldn't meet us this time) has also sailed on Adèle and been visiting us at Knightstone Manor.
Jennifer and I stayed overnight at the Thief, a strikingly modern hotel located on Tjuvholmen (The Thief Island). The images here are from the last day in Oslo starting with the sunrise over Tjuvholmen (above). And the next image is captured just by turning my camera around on its tripod towards the modern buildings bathed in the warm sunshine.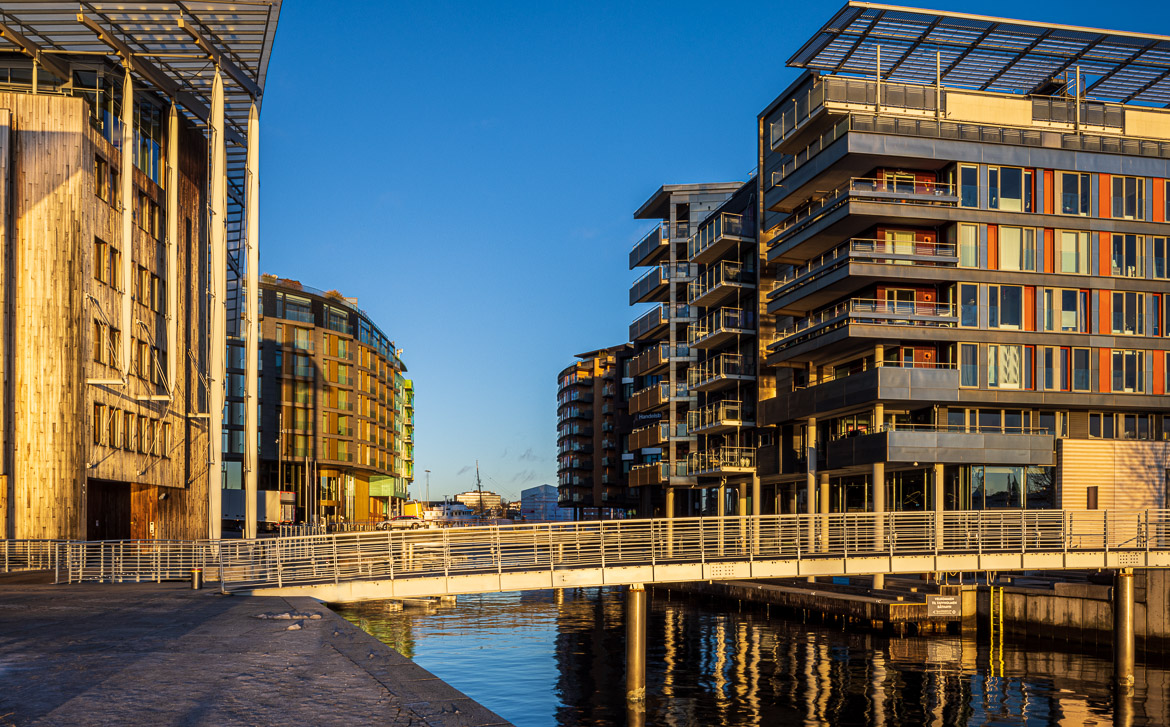 Later in the morning Lesley picked us up for a tour of the Vigeland Sculpture Park. The famous sculptor Gustav Vigeland created the park, which consists of more than 200 statures of bronze or granite. It is the world's largest sculpture park created by a single artist. All the sculptures are of the human form, men, women, children, babies, all naked and in all forms and shapes. The sculptures were made between 1924 and 1943. Between one and two million people visit every year.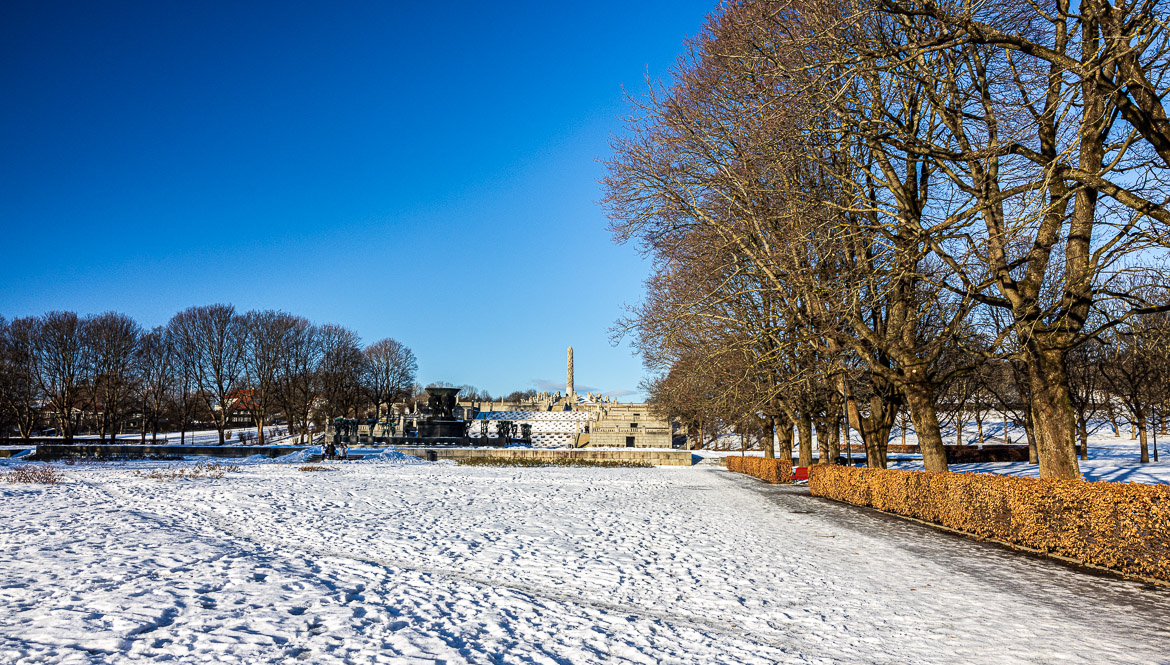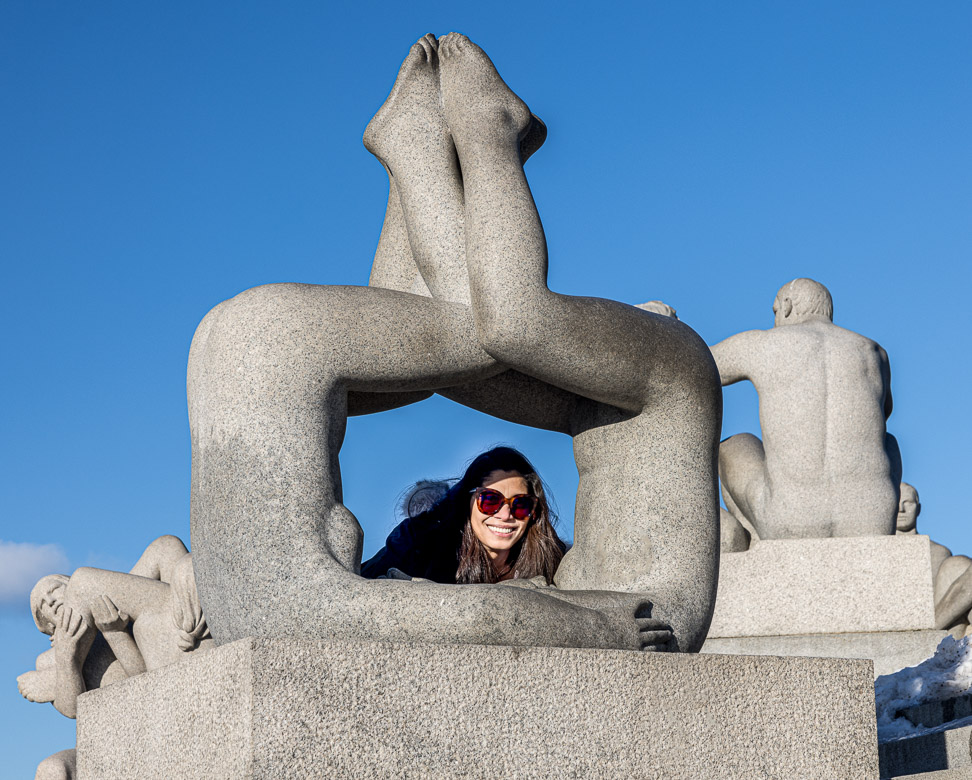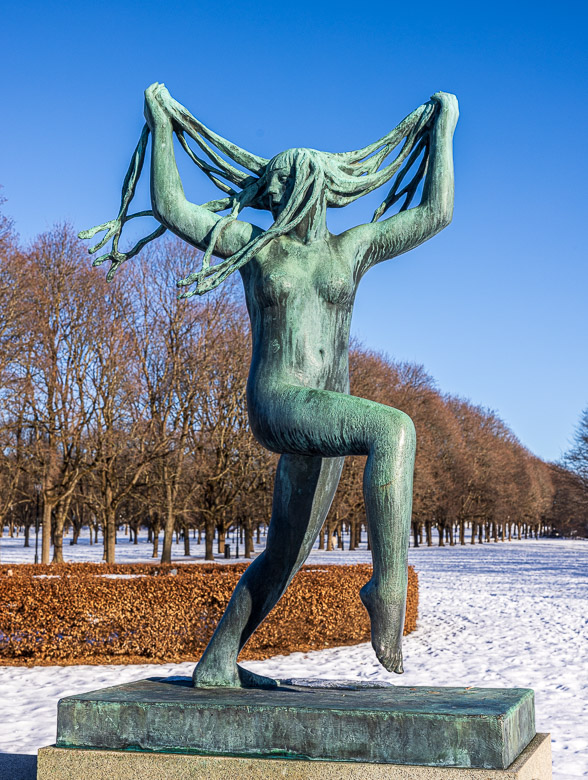 After the Vigeland Park we continued to Holmenkollen, where the ski jumping in the Winter Olympics in 1952 took place. I had never been that close to a large ski jump before, and we actually saw several skiers jump off, but I didn't bring my tele lens to capture it. However, if you look closely at the image below, you can see the ski jumper flying in the air. I have made a red ring around him to make him easier to spot. He is actually flying quite high above the slopes, but it is difficult to see on the photo.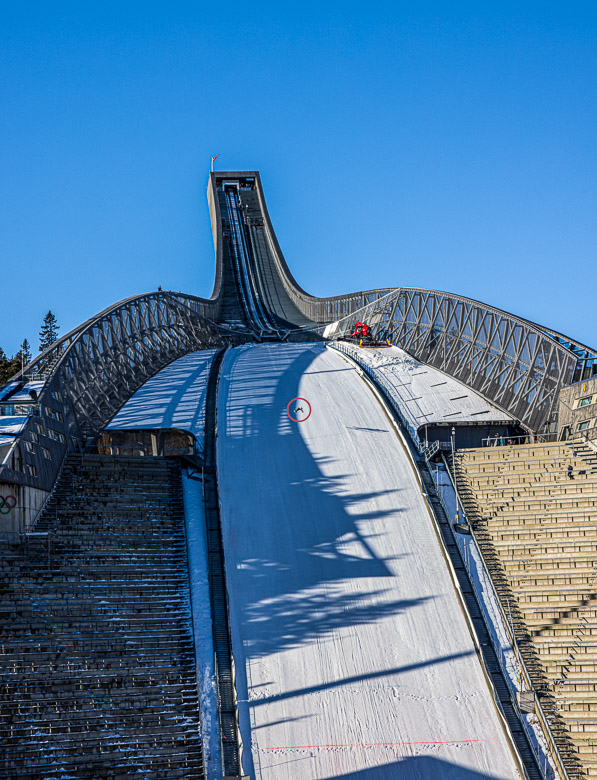 Afterwards we had lunch at Frognerseteren restaurant at Holmenkollen, a very traditional affair with Norwegian smørrebrød. If you look through the windows you can see all the paparazzi waiting with the cameras outside for Lesley and Jennifer to appear in the sunshine.