At Orcombe Point near Exmouth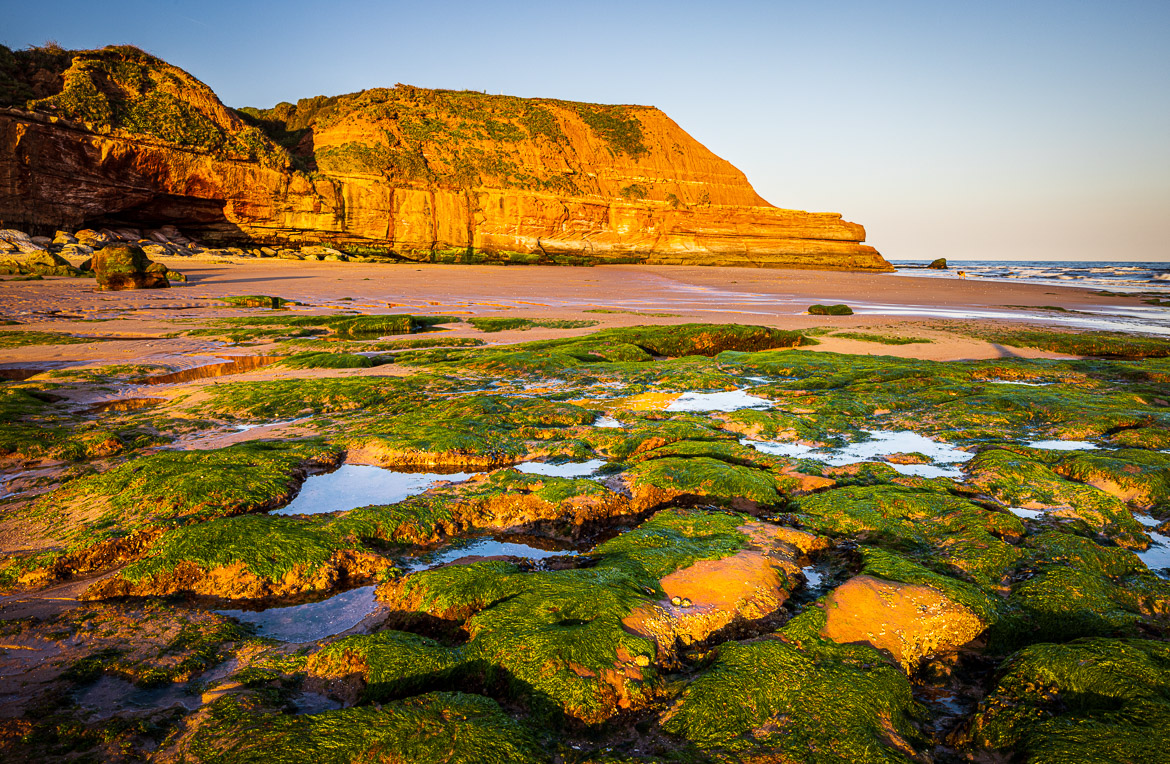 Exmouth is of course where river Exe meets the sea. Immediately to the east of the small town is Orcombe Point, where the Jurassic Coast starts. The Jurassic Coast is a World heritage Site beginning at Orcombe Point in the west and continuing all the way to Old Harry Rocks near Swanage in Dorset. Different sedimentary rocks with the typical red sandstone at the bottom forms the land. The red colour indicates that it was originally formed in a desert almost 250 million years ago, when this part was close to the equator.
At Orcombe Point you have both the red sandstone cliffs and lots of sandy beaches that are covered by water at high tide but exposed at low tide. And among the sand there are plenty of ledges formed of sandstone with rock pools and small channels in between all exposed at low tide. The ledges are covered by green algae (which is wet and slippery walking with camera and tripod). I have walked along here several times, but to get good photographs several conditions must be met: The sun should be low to create the shadows that give depth to an image. And the tide must be out to expose the ledges and rock pools in the first place. And it must be ebbing, so that the rocks are still wet to provide the right reflections of the sunlight.
I have been visiting, when the tide was so high that I had to climb around the point up on the cliffs. And I had come there, when the tide was perfect, but the sun was partially hidden behind a layer of mist. But in late April the conditions were just right and I got my images.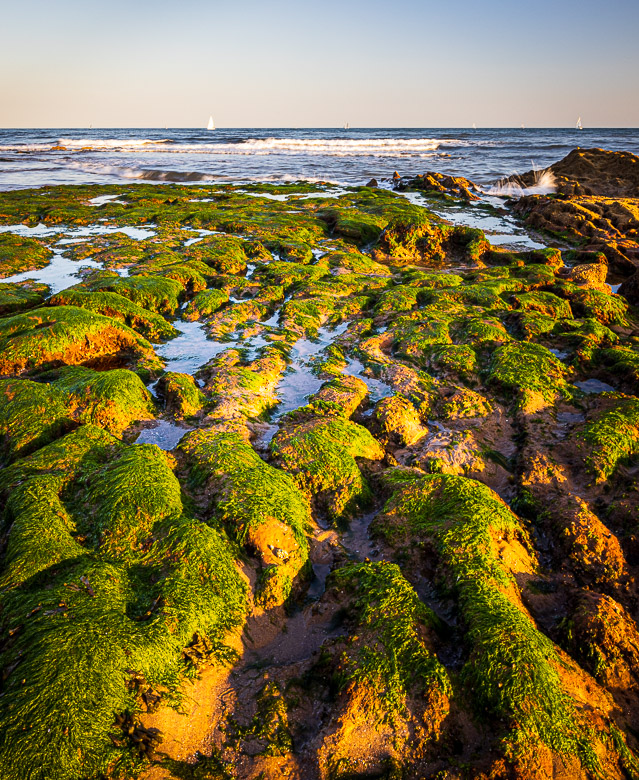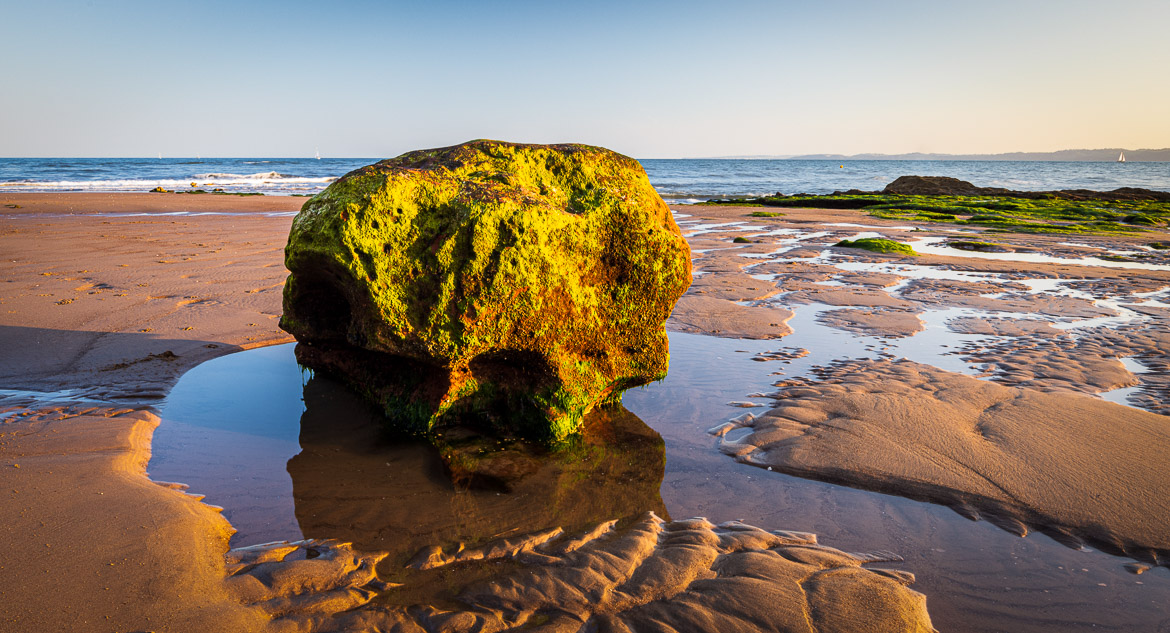 One rock stood out among all the others. It was solitary, surrounded by the sand beach and tidal pools. I wanted to catch the sunset over the rock. In one of my earlier visits the sun was setting in a bank of clouds that created its own drama, but the light on the sand beach and the rock ledges was flat. But on my last visit the sun came down over the rock just as I was expecting, and I set the camera low on the tripod to expose the sun as it partially disappeared behind the rock.
Notice all the footprints on the beach. The beaches offer popular walks for people and dogs. I had plenty of curious dogs coming up to me to check what I was doing with my camera.