In the 19th century half of all spirits consumed in England entered the country through smuggling, and many of the fishing villages in southwest England were involved in the business. Polperro's location at the entrance to the English Channel made it an excellent base for this activities. The other, more reputable business was as a fishing village. Both activities were of course dependent upon the natural harbour that Polperro offered.
I went there a calm day in October and found it so attractive that I wanted to come back with more time available to walk around with camera, lenses and tripod. On my return visit it was stormy, providing an entirely different feeling of the village. And it was later in the season with most of the tourists gone.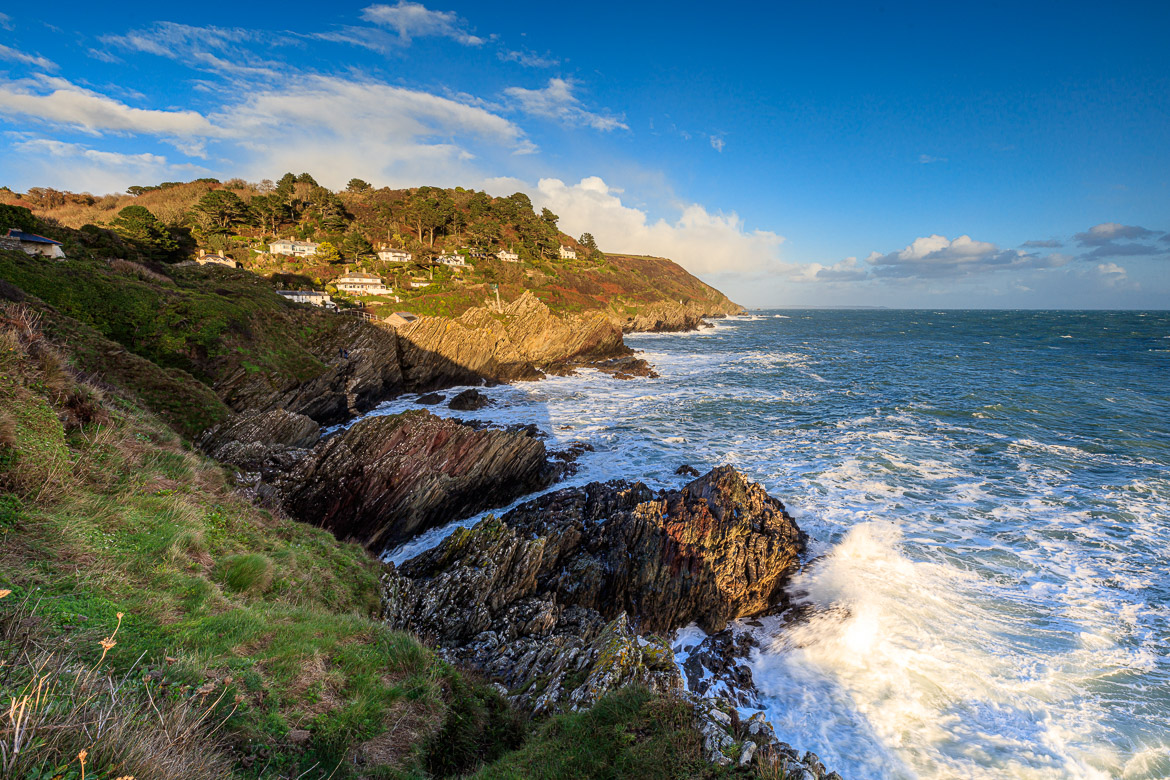 The image above shows how the sailor sees the harbour entrance returning from his fishing (or in former times maybe smuggling). The Peak Rock can just be seen shooting out into the sea and between that and the next headland is the hidden entrance to Polperro. The first image in this blog shows the entrance itself. The following picture shows the entrance from further in, but taken in October, when it was calm.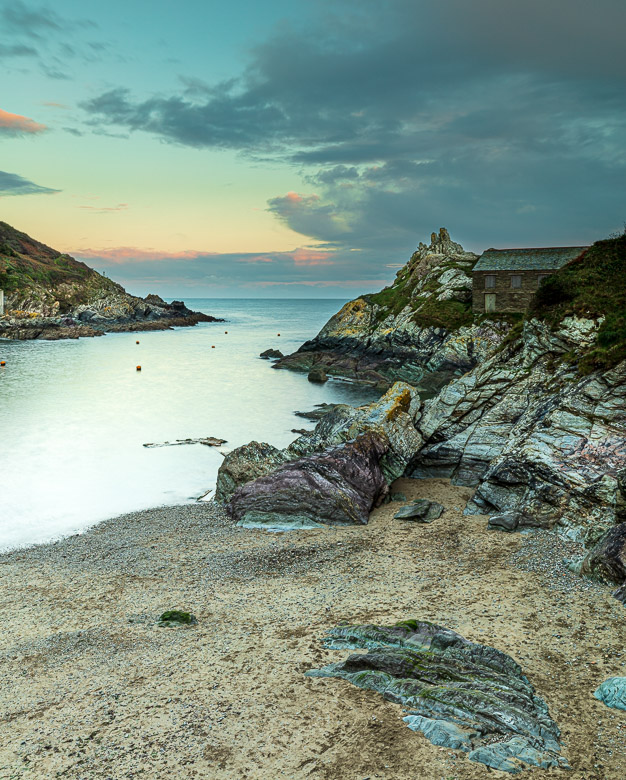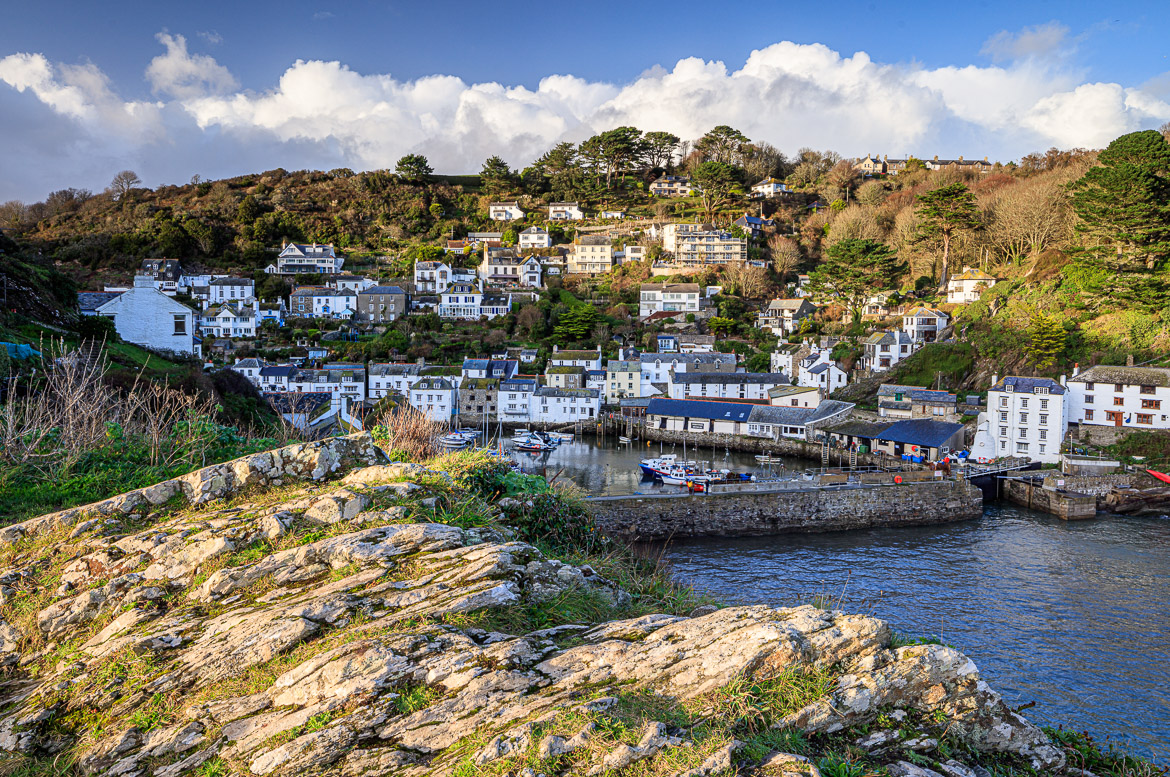 The harbour is protected by a breakwater that even on a stormy day provides good shelter for the vessels inside. At low tide the port dries up and the boats are resting on the sandy bottom of the port. Polperro is built around the harbour with tiny lanes that are only passable by foot. And around every corner is a pub or a café bearing witness not so much to the smuggling 200 years ago as to the tourist crowd that descends on the picturesque Cornish holiday village today.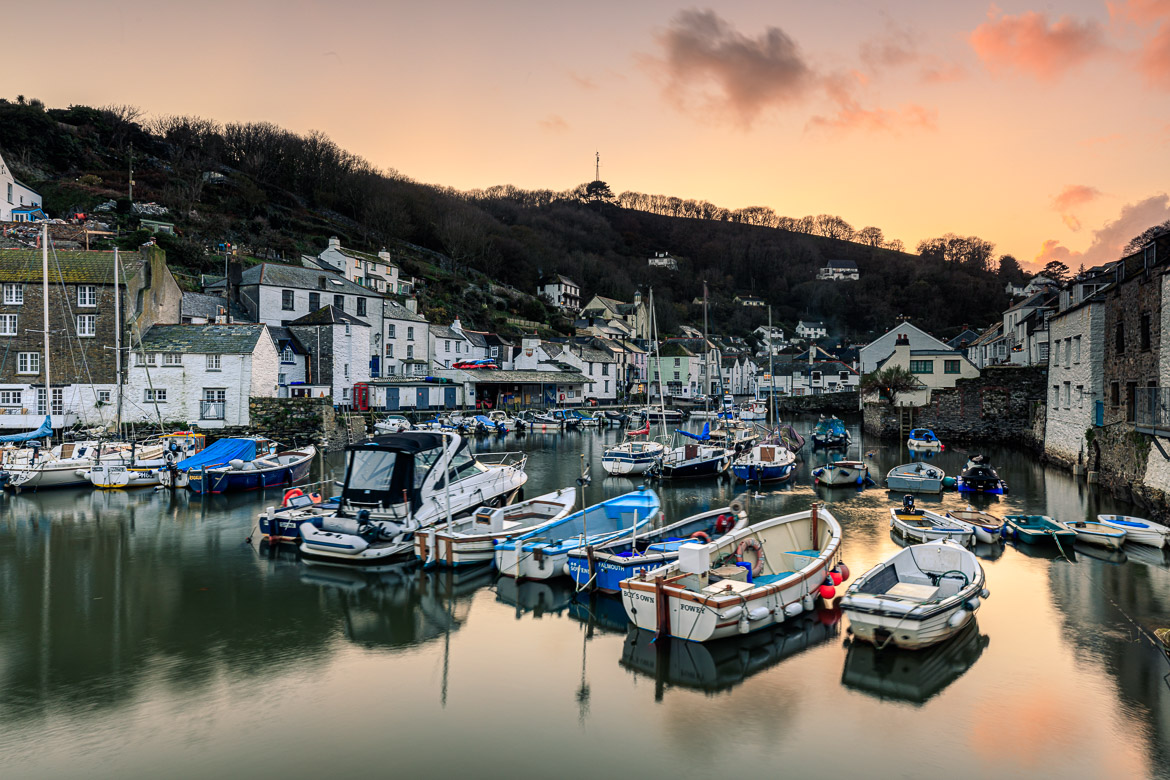 At the inner end of the harbour a stream exits. The village continues up alongside the stream and after a while the lanes are becoming big enough for a car to drive down. But I wisely parked at the large car park outside the village and walked down with my gear.
At night some of the houses were lit up, but the many dark windows bore testimony to the fact that several of the fishing cottages had been taken over by people looking for a second holiday home in Polperro. The last image has an exposure of 5 seconds, so even in the calm seas of the port, the small boats in the foreground move enough to make them a little blurry.