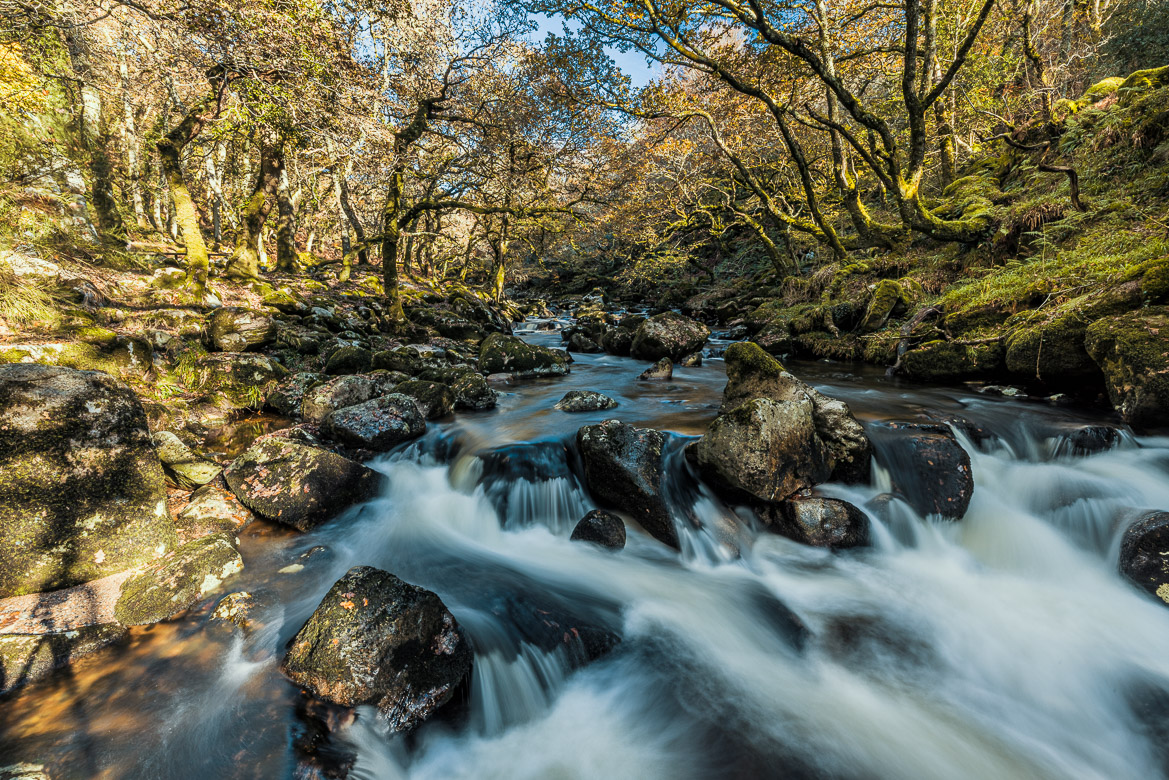 River Plym runs from Dartmoor southwest until it meets River Meavy at Shaugh Bridge and then turns south until it runs out into the English Channel at Plymouth. I love the rapids and in combination with the autumn colours the fast flowing water makes for several nice compositions. I visited it the first time in 2020 and came back this autumn. I started my walk at the bridge and followed it upriver.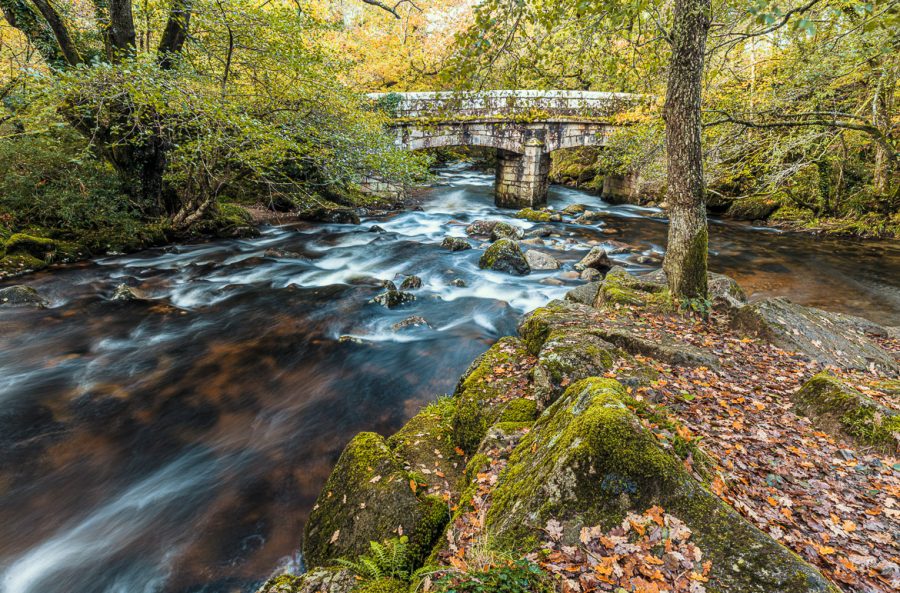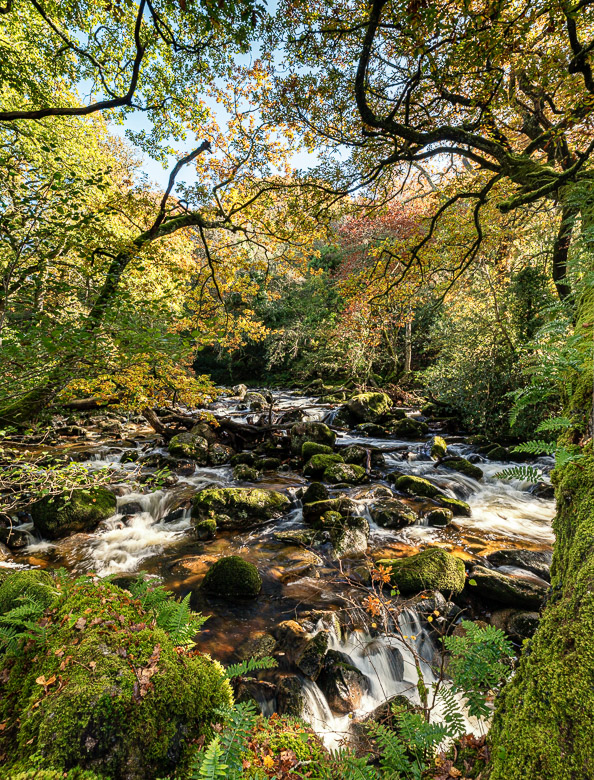 From Shaugh Bridge I followed the footpath (see image above to the right) climbing up towards the Iron Age hill fort at Dewerstone. The Hill Fort is on a rocky promontory overlooking River Plym about 100 metres above the river.. "Dewer" is an ancient Celtic word for the Devil and an ancient tradition tells the Devil was riding a gigantic black horse riding across the Moor each night leading a pack of black hounds chasing foolish humans over the Dewerstone to their deaths. But on my climb I didn't see any Devil (probably because I climbed up at daytime!) but several climbers in helmets and equipped with ropes trying to climb up the vertical rocks – a straight climb of at least 50 metres.
From the footpath I could at several places turn down towards the river climbing across the boulders to capture the river rapids.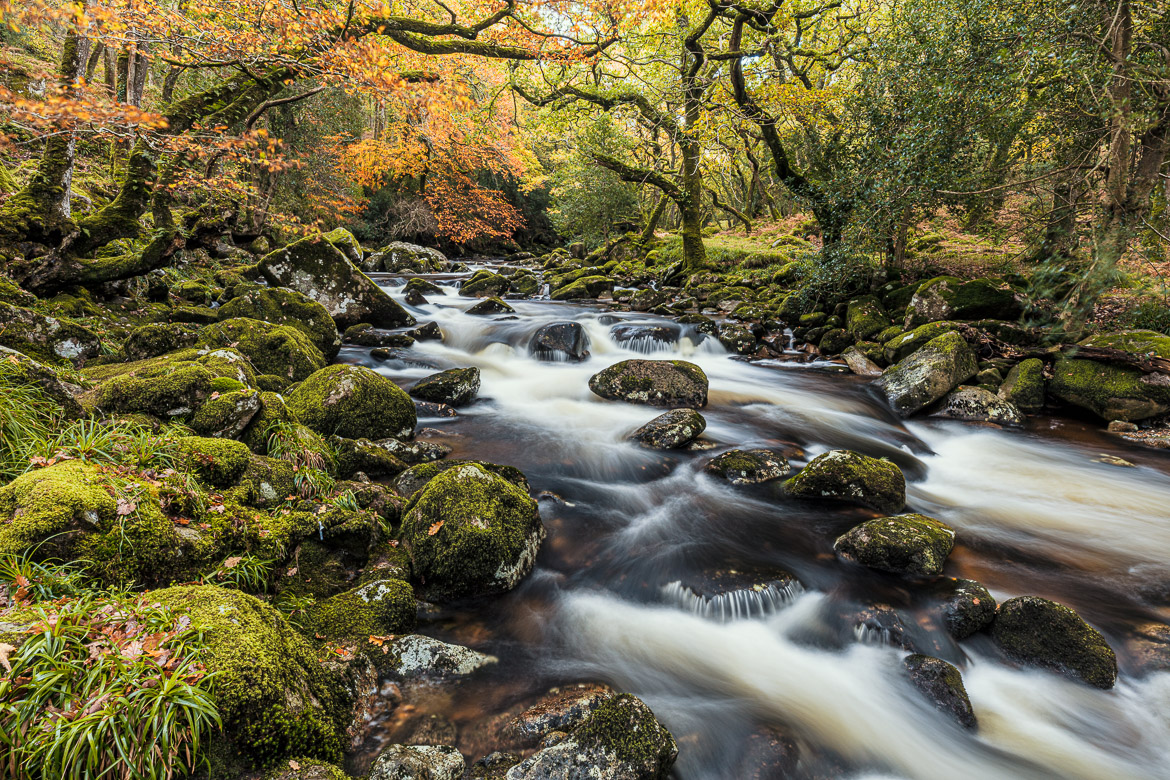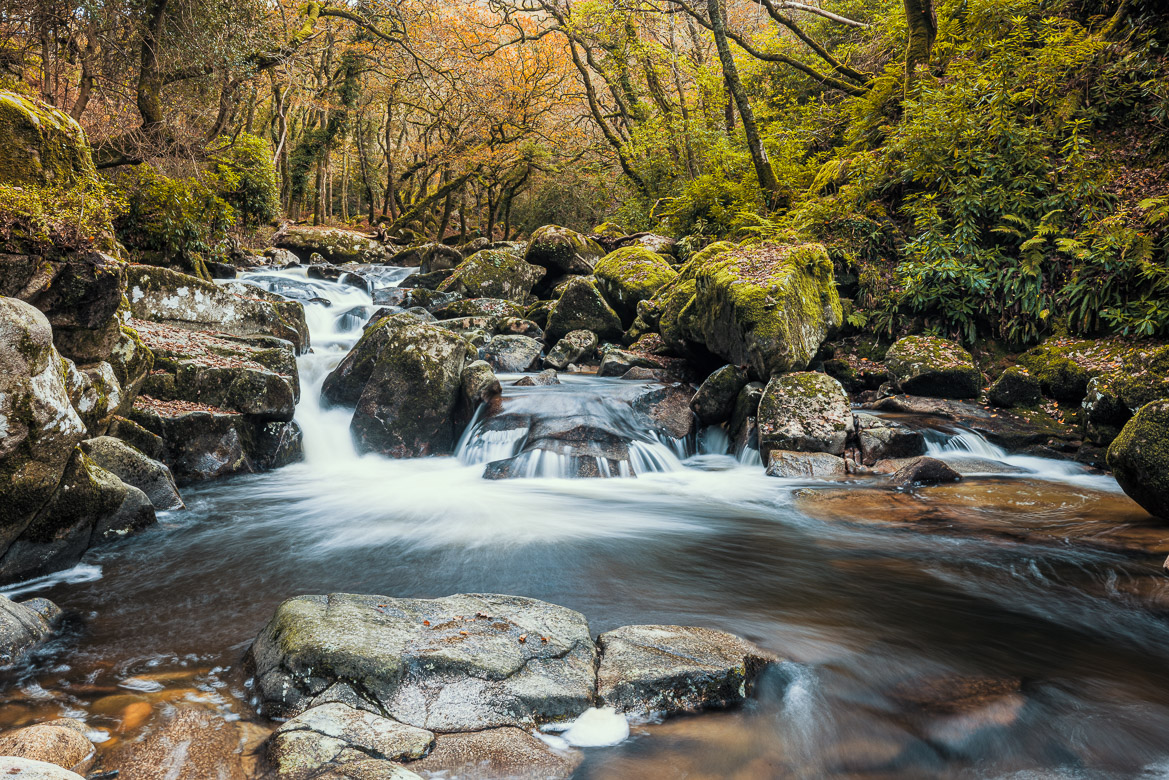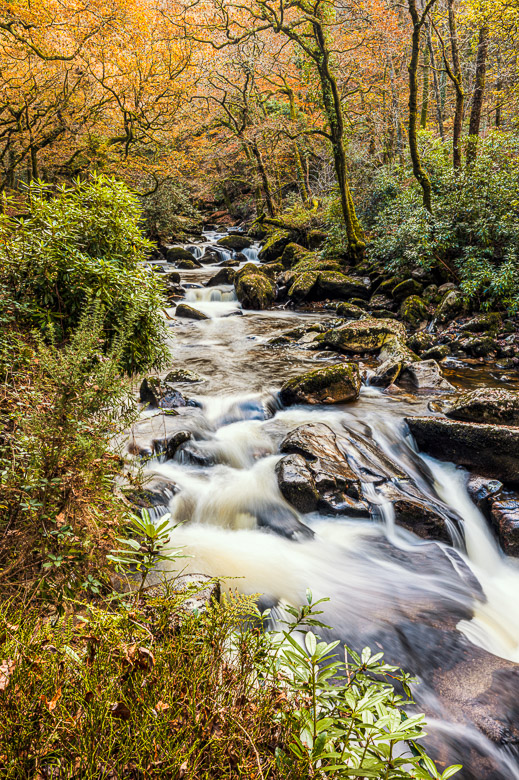 After a while the river, which until now has followed a mainly westerly course (running from east to west) turned direction running from north to south and the valley became a narrow gorge with the Hill Fort and Dewerstone to the left. The very first image in my post shows the river with the Dewerstone to the left (but outside my photo). I tried to catch the climbers as they were ascending the vertical gorge, but unfortunately I didn't succeed in finding a suitable position for a photo. And the lure of Jennifer's lunch waiting at home with my family forced me to return my steps. I have to come back to explore more of the Dewerstone Hill Fort and maybe the climbers trying to beat the Devil.