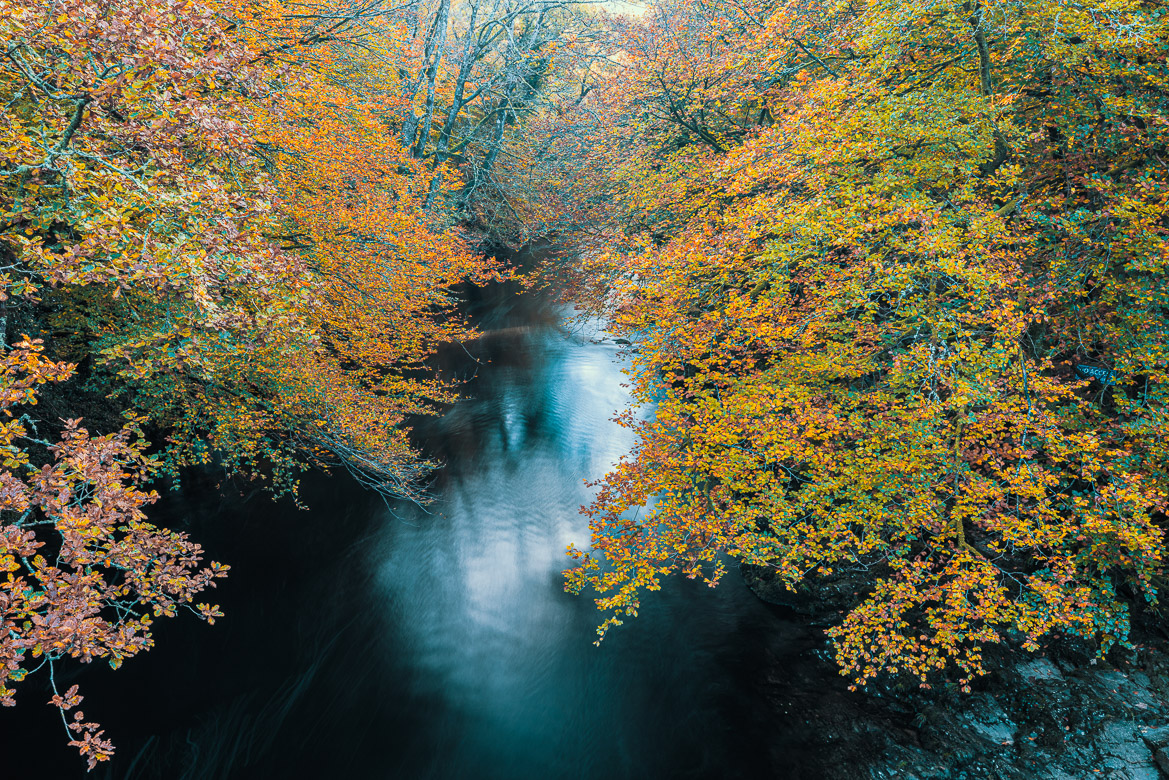 Some of my photographer friends joined me in beginning November to catch the autumnal colours on Dartmoor and also the spectacular Tar Barrel Day in Ottery St Mary. First to arrive on the scene was Chris Oliver from Scotland and together we visited River Dart near Holne Chase. The image above is from Holne Bridge and the image below I captured as we walked along along a field approaching the river.
The river makes a loop and turns back upon itself around Holne Chase and it is a few miles of rapids that makes it very interesting for canoeists. It turns out that Chris is an eager canoe paddler and has chased rapids nearly everywhere from Bhutan to the United States and heard many stories about the Loop at Dart but never travelled down its rapids. At least he could now see it from dry land.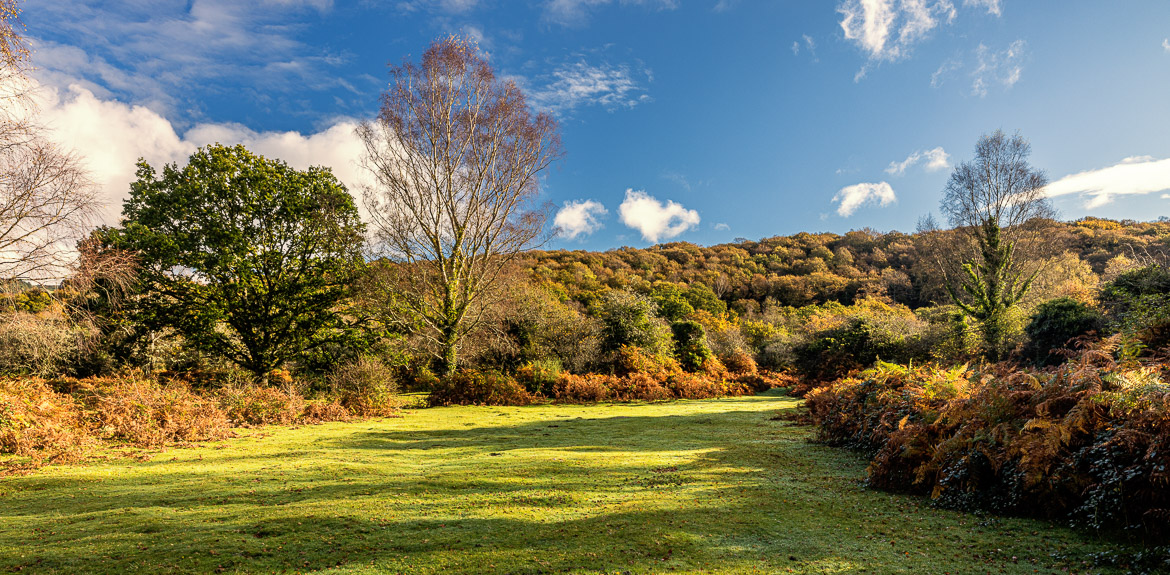 Nearby River Webburn merges into River Dart and along Webburn I have a couple of favourite spots that I have photographed before and which I returned to this year. Below is one of the images I captured from River Webburn.