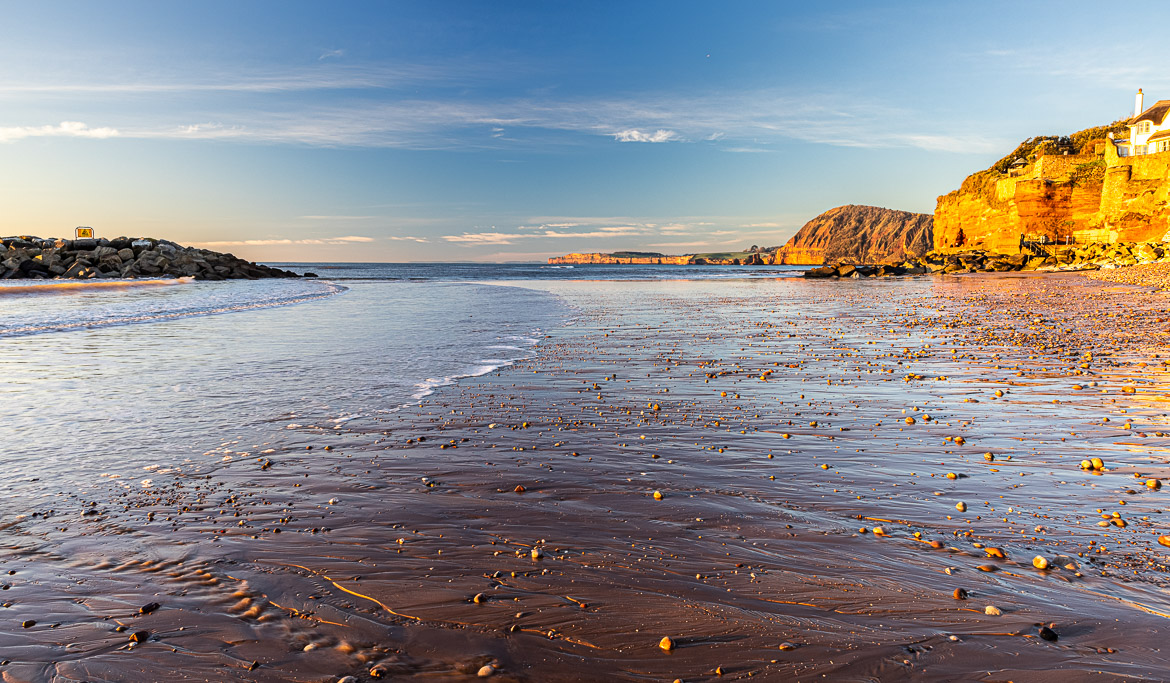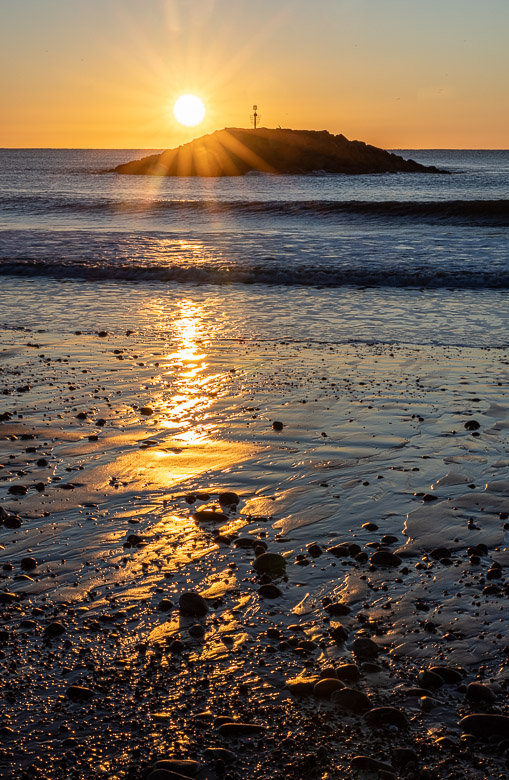 In this lockdown period you cannot venture out that far, but I think Sidmouth must be counted as within the allowed limit. One morning last week the sun was shining (and it doesn't happen that often in January) so I got up to meet the rising sun at Sidmouth. The low tide invited me to go out on the beach and the low sun was illuminating the clapper stones on the beach.
The shore is full of stones that have been washed up by the storms. When it is really stormy, the waves bring the stones across the street and they have smashed in and crossed windows on the houses on the other side of the Esplanade. That is also the reason the wave-breakers have been built outside the beach that can be seen both in the picture above and in the one beside here.
In January the sun rises far out from the sea, whereas I captured the sunrise in early October last year closer to the coast to the east (see my earlier blog Sidmouth Morning from October 2020). You can see it just after sunrise over the wave breaker in the image to the left here.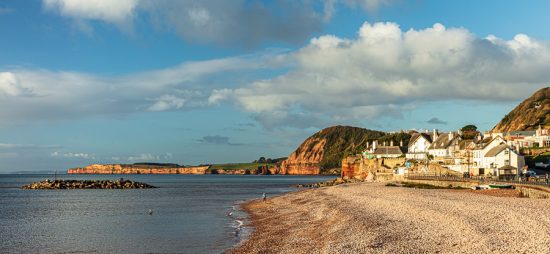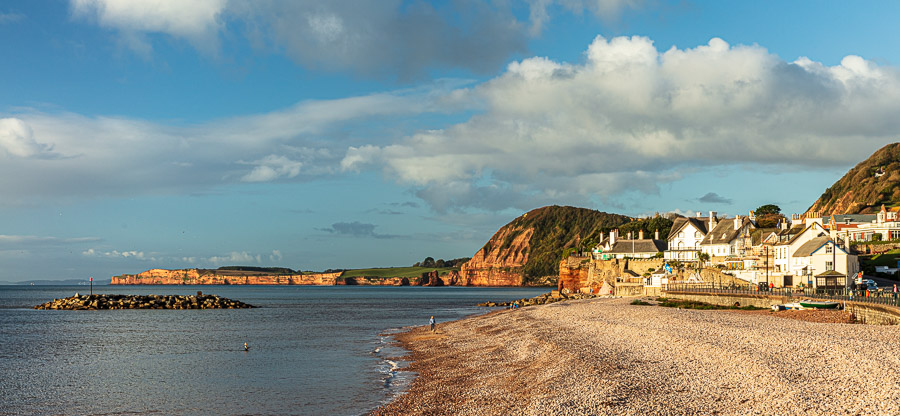 But this time I was focused on the small clapper stones that my children many summers have been running barefoot across into the sea. The low-lying sun created a lovely pattern of light and shadows when it shone over the clapper stones, and that, together with the glowing sandstone cliffs at sunrise, is what I have tried to illustrate with these images here.