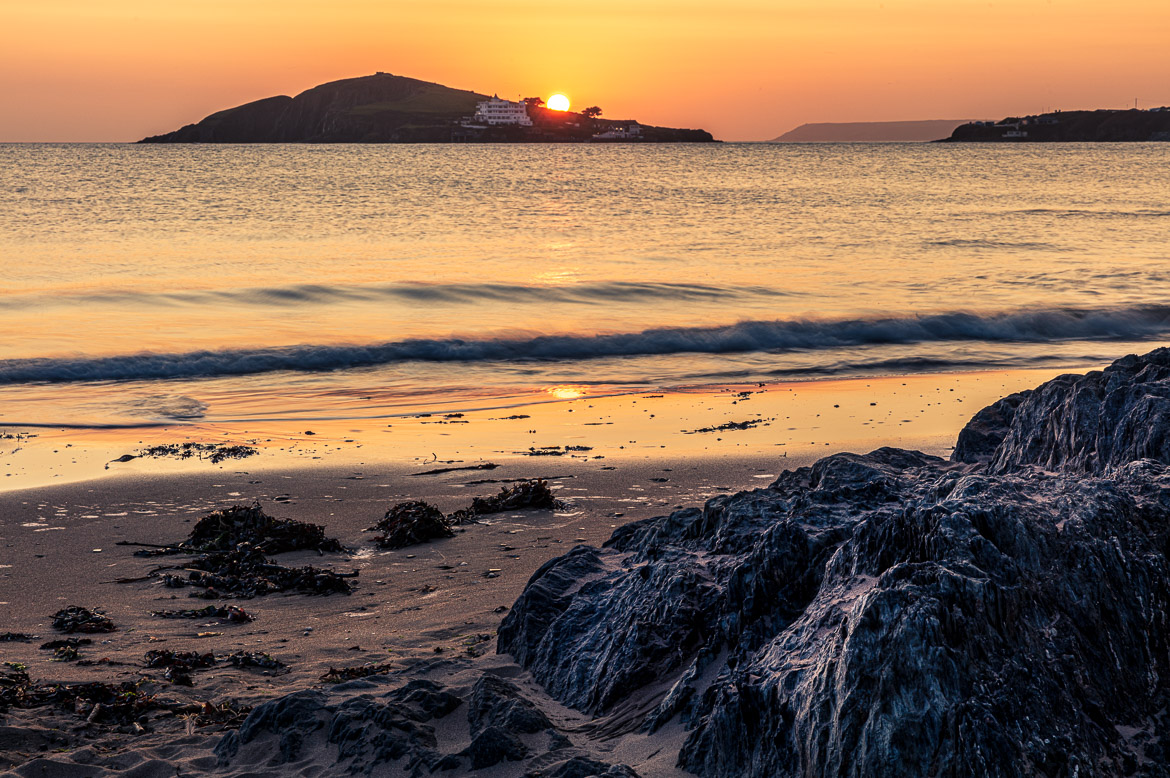 Burgh Island is just off the coast of South Devon connected to land at low tide and totally cut off at high tide. On the island is an Art Deco hotel, built in 1929 and made famous among other things because Agatha Christie stayed there and made the hotel the setting for two of her murder stories, And Then There Were None, and the Hercule Poirot mystery Evil Under The Sun.
The hotel is truly Art Deco and a very good example of this style. And the guests in the main restaurant are still dining in black tie, as it were during Agataha Christie's time.
But I was just observing the island from the mainland at Bantham waiting to catch the sunset from the beach and the boulders opposite it. You see the sun setting and just to the left of the sun is the white iconic Burgh Island Hotel, unfortunately not open now due to the pandemic.