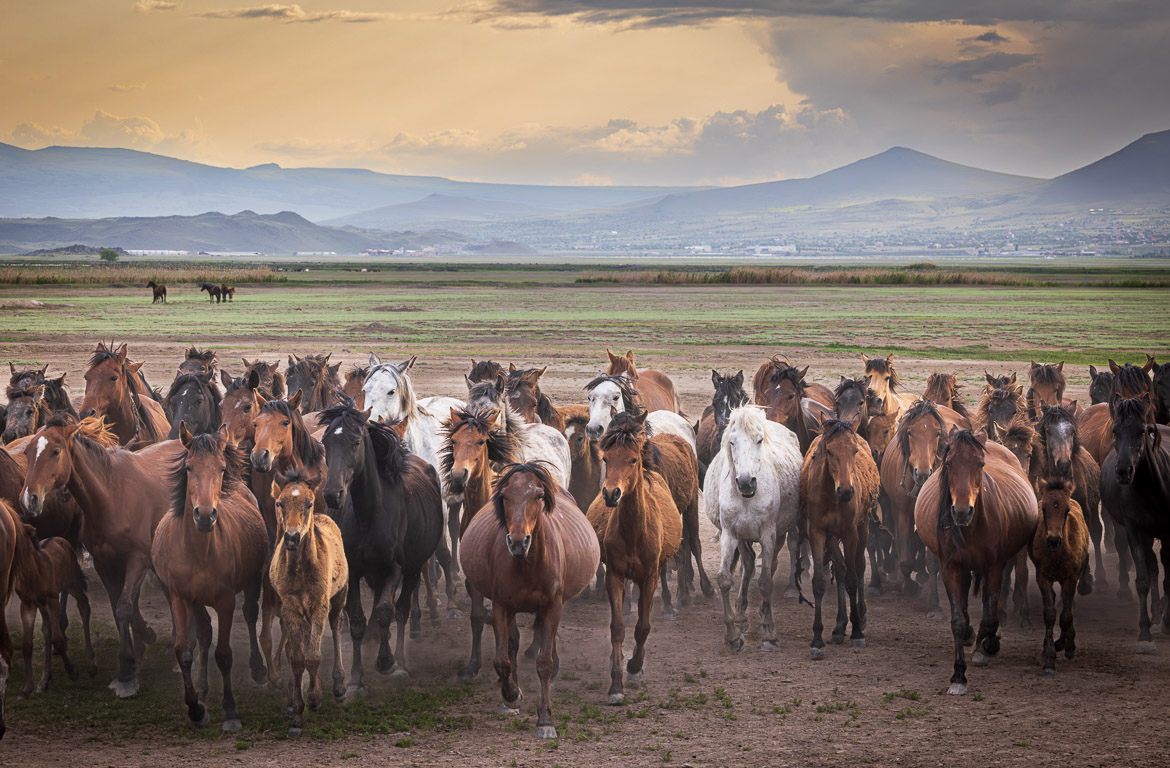 I have posted an earlier post about the special breed in central Anatolia around the Cappadocia region, The Yilki Horse. It is an ancient Anatolian horse breed. They have smaller hooves than the Arabian horse. That is an adaptation to the steppes of Central Asia consisting mainly of hard, rocky ground and of stiff vegetation. The Arabian horse has fairly large hooves for its size, useful to run in the deep sand found in the Central Arabian desert because it avoided the horse from sinking down in the sand.
The Mongols were skilful horse riders and the tradition was passed on to the Turks. For a long time Turkish people have lived on the horse back and for the Ottomans the horse was the most important part of equipping for war as well as for transport in peace time. If the English or the Dutch built their power on their naval superiority, the Ottomans built theirs on their ability to move fast over land with the horse as the principal "tool".
The name Cappadocia dates back to Persian times, when the region was called Katpatukya meaning "Land of Beautiful Horses". Since that time Cappadocia has seen the rise and fall of many different civilisations, but until the event of motorised vehicles the importance of the horse has remained.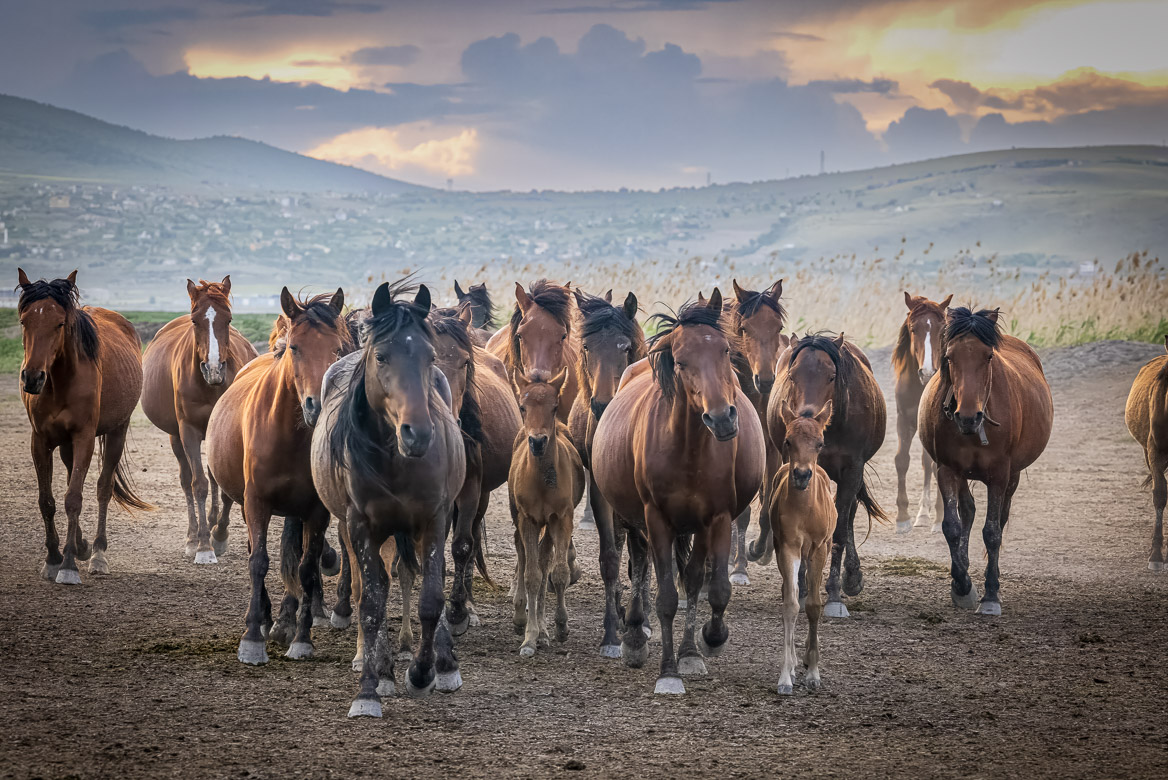 With the advent of motorised tractors and no longer suited for modern warfare, the horses have been left in the semi-wild state and around 300 of them exist on the foothills of Erciyes, the tall volcano that rises up to 3,916 metres at one end of the Cappadocia region. We went there to capture some photos of them, while modern day "cowboys" drove them home in the evening.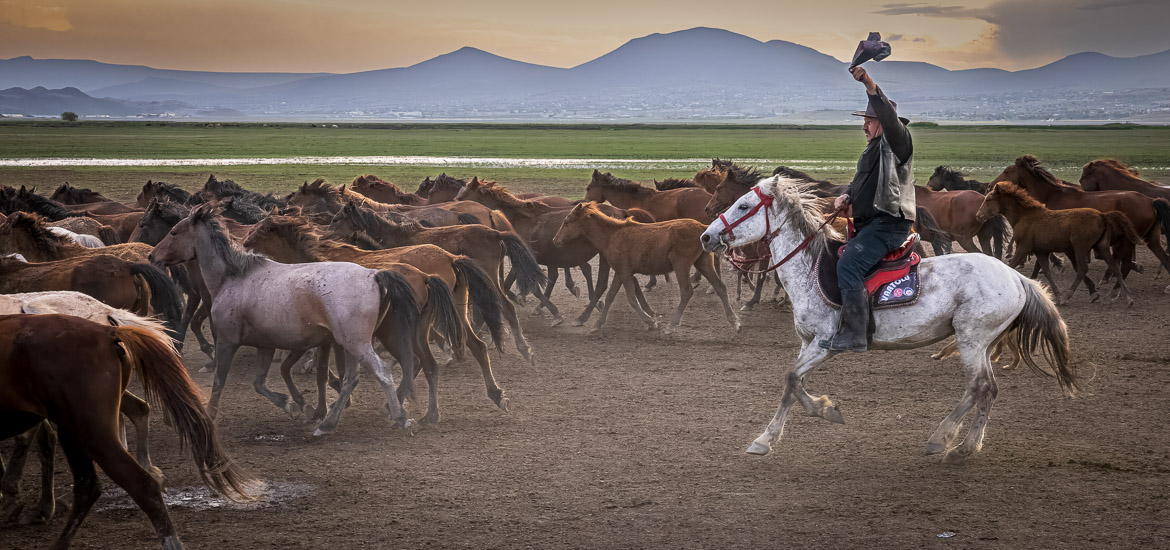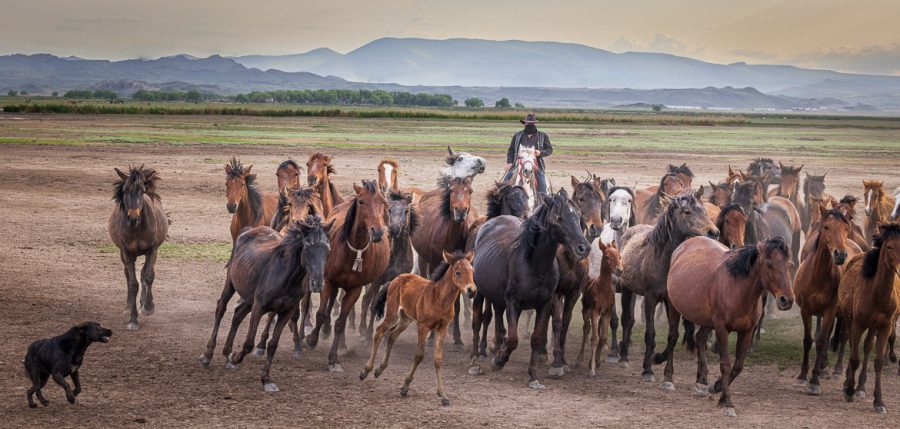 It is a drama to see hundreds of horses being driven towards you, and standing there with a camera I think both of us felt we would be run over by the herds that the cowboys were driving back to their overnight enclosures. But we were assured that the horses would turn away from us in the last moment – and so they did!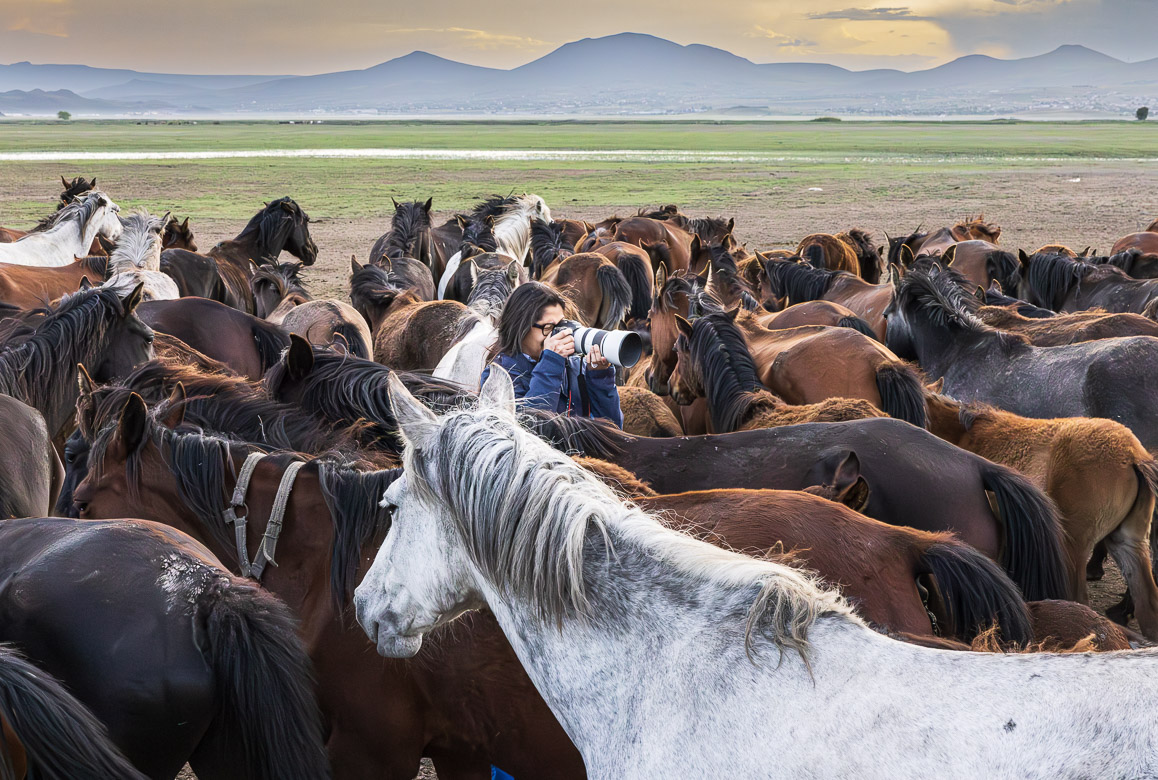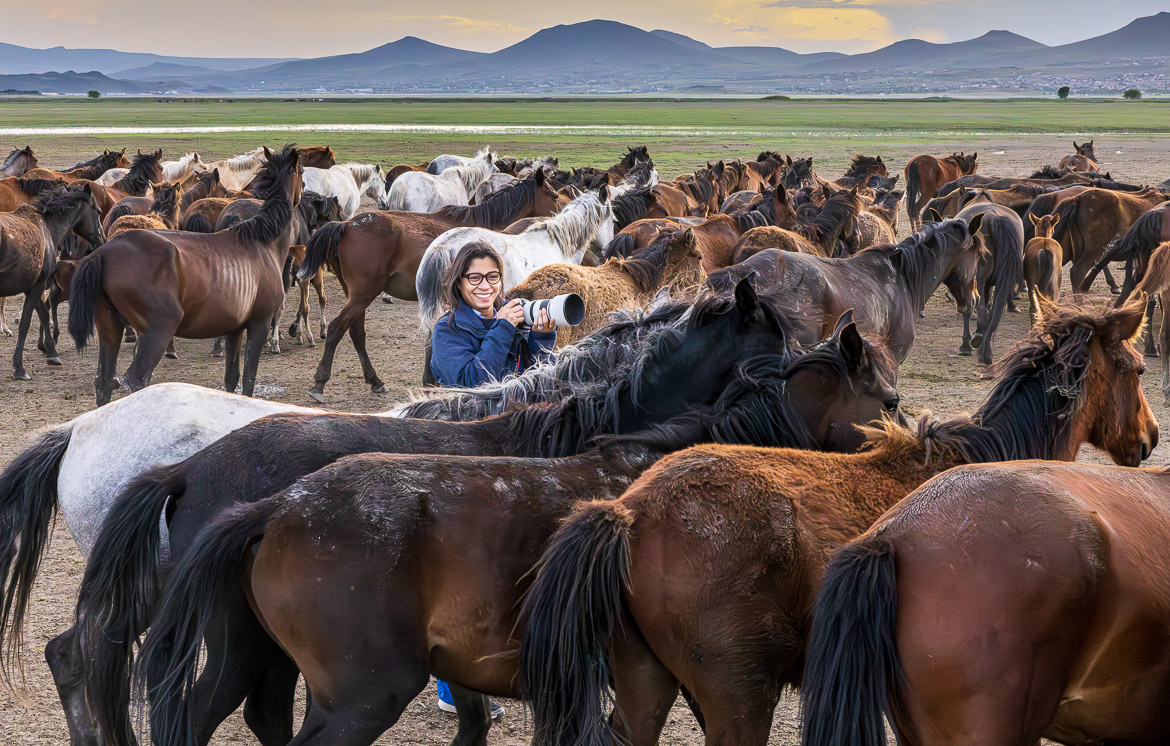 The "cowboys" were skilled horsemen and they also had the help of their very intelligent dogs that tried to capture every horse that tried to break out from the herd.