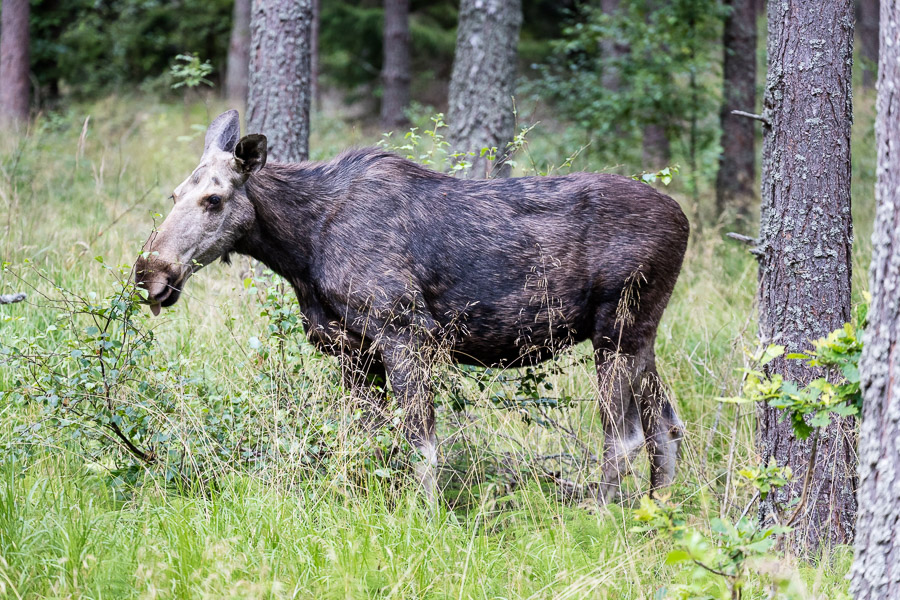 Dear Reader,
I haven't published anything for half a year, while I have been busy with the IPO of Isofol and its aftermath of activities. But now my workload is back to normal, and I am starting to work on my photos again.
This summer the family flew to Stockholm during the summer holidays and travelled from the east to west coast and that will become the first slide show that I publish in half a year. As soon as I return to England and my main computer in late August, I will sit down and publish all other photos that are lining up ready to come on display.
We arrived into Stockholm a week after the children's school holidays started and had a dinner at Miss Voon, the Asian fusion restaurant that is one of my favourites. And the next day we took a boat to Fjäderholmarna, a group of small islands in Stockholm, where a great inn is situated. A lot of the family pleasures are centred around food and the lunch at Fjäderholmarna was no exception. But equally pleasant was the walk around the island with exhibitions of old boats being used by the fishermen and farmers in the archipelago.
In the afternoon we drove south to Trosa, also along the east coast. We stayed two nights at a small inn along the romantic river in Trosa and visited Sigge and Christina. Sigge is one of Eric's godfathers. They had prepared a dinner of halibut that Sigge had fished up in Lofoten (northern Norway) two days before. We walked in the forests in the hope of spotting a mousse or some dear, but no such luck.
The day after we went to the Royal Palace of Tullgarn and had a dinner at Fina Fisken (the Fine Fish), a great seafood restaurant in a class of its own in central Trosa. We left Trosa and passed Studsvik, where I worked as Executive vice President of Atomenergi from 1975 to 1978. But just before we arrived at Studsvik, we spotted a mousse at the middle of the day chewing on the grass just beside the road. All of us got out and the mousse didn't bother although we couldn't have been more than 15 metres away. After a while Eric and Mikee pointed out the small calf nearly hidden a little bit further in. My father has brought me on many walks and we have seen lots of wildlife but I have never been this close to a wild mousse.
We arrived at Motala, which is situated on the eastern shore of lake Vättern. The next day we took a taxi to the place where our canal voyage would start, Norsholm, near the east coast of Sweden. Gota Canal connects the east and west coast of Sweden across our two largest lakes, Vänern and Vättern. For two days we travelled on a passenger boat built in 1910, Wilhelm Tham. We saw farmsteads and Manor houses, churches and an old nunnery (Vreta Kloster). And we travelled in style.
From Gota Canal we did another equally stylish thing. We took the car up to Bergslagen, the old forest and mining area of Sweden north of the country that my children had visited before (apart from our sleigh trip in Lapland a couple of years earlier). Grythyttan, an old mining village. When the mining operations became unprofitable, the whole village was converted to an inn with the most excellent cuisine. We stayed two days, mainly for the food but also for nice walks in the country.
After Grythyttan we turned southwest the west coast of Sweden. We were going to visit the new vicar at the Swedish church in London, Eric Muhl and his family. They had a house on the island of Lyrön, and would remain there until it was time to move to London later in August. We were treated to another sumptuous meal and their daughter Sophie and our daughter Mikee found lots of things to talk about (as did the adults). But our young Eric concentrated on his games and videos. As long as he has his internet connections, he is content!
The day after our visit to the Muhl family we went to Marstrand to start our two weeks' vacation on the island. Marstrand holds many wonderful memories for us. This is where Adèle was christened the day after our wedding, and we have returned here with our children many times. All of us love the seafood and during the first week we have had lots of prawns in different varieties, crab, crayfish, herring, sole, cod and halibut, smoked mackerel, mussels and lots of oysters (including for both lunch and dinner on Jennifer's birthday).
And we have another week to go here in Marstrand and are expecting visits from several of our friends. The summer isn't finished yet!