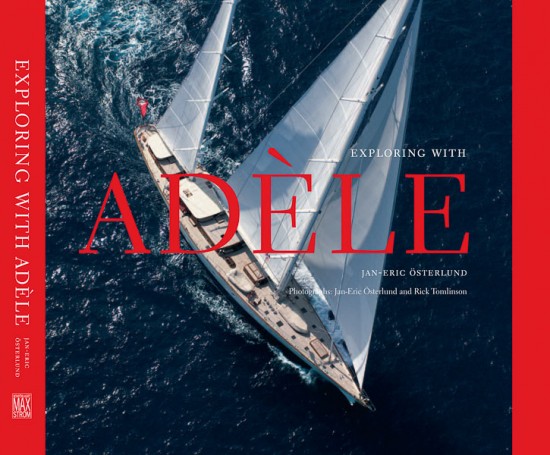 Exploring with Adèle
Excerpts from the back cover. . .
This is a magnificent photographic account of an extraordinary voyage on one of the most beautiful super-yachts in the world. The book includes nearly 400 pictures of some of the most exciting ocean enviromnents on the planet, ranging from the islands north of Svalbard to Antarctica and from the Galapagos to Fiji and Vanuatu. Sit back and enjoy this amazing voyage.
From the inside front flap. . .
Adèle is one of the world's most famous super-yachts, a magnificent beauty that plies the oceans with the grace of a thorough-bred. The author and photographer Jan-Eric Österlund has sailed this extraordinary yacht from the pack ice in the Arctic Ocean in the north, to Antarctica in the south and from the Mediterranean in the East, to New Zealand in the west. Together with photographer Rick Tomlinson, he tells the tale of this wonderful journey, which is illustrated with some 400 pictures. They visit legendary places – including Spitsbergen, the Galapagos Islands, the Marquesas, Fiji and Antarctica – they meet people from many different cultures and they encounter polar bears, albatrosses, penguins and whales; in short, some of the most beautiful and exciting places and creatures on the planet.