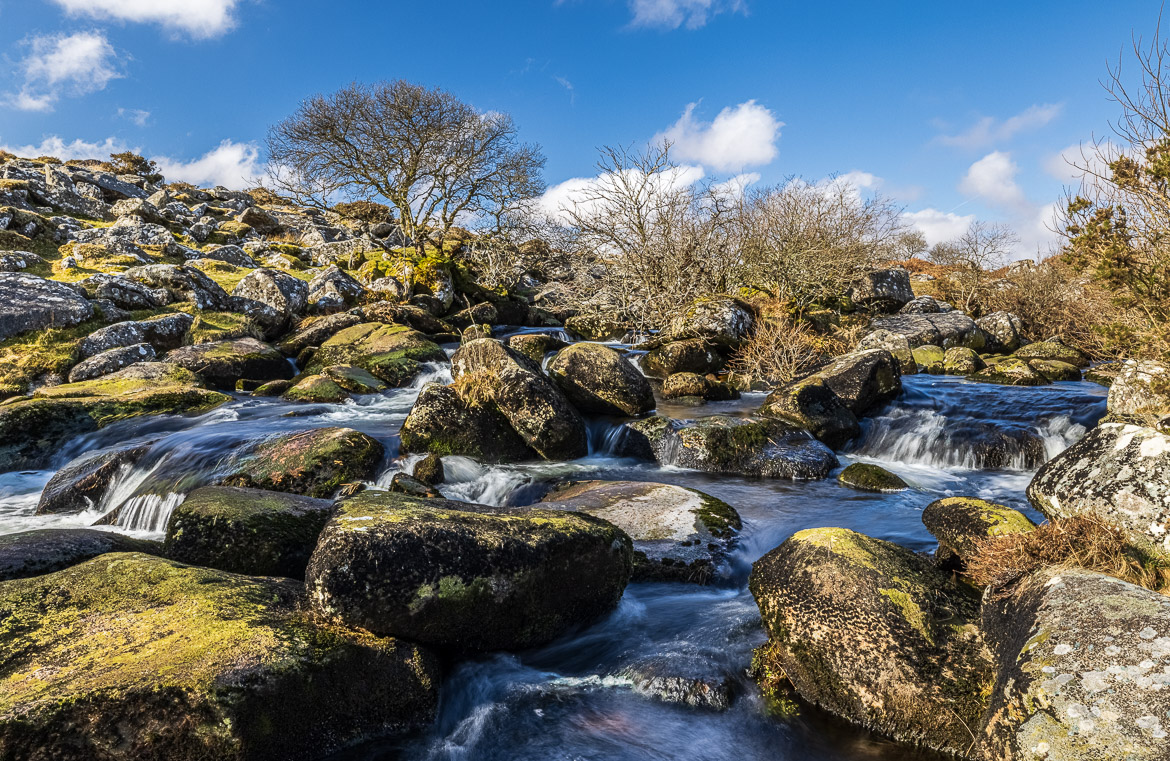 A week ago I posted a story about the Scorhill Stone Circle, a delightful walk from the little village of Gidleigh. See more images on that post. If you continue a little bit further from the stone circle you come down to North Teign River. The walk down to the river led me first to Walla Brook, a little stream that merges with the North Teign River a little bit further down.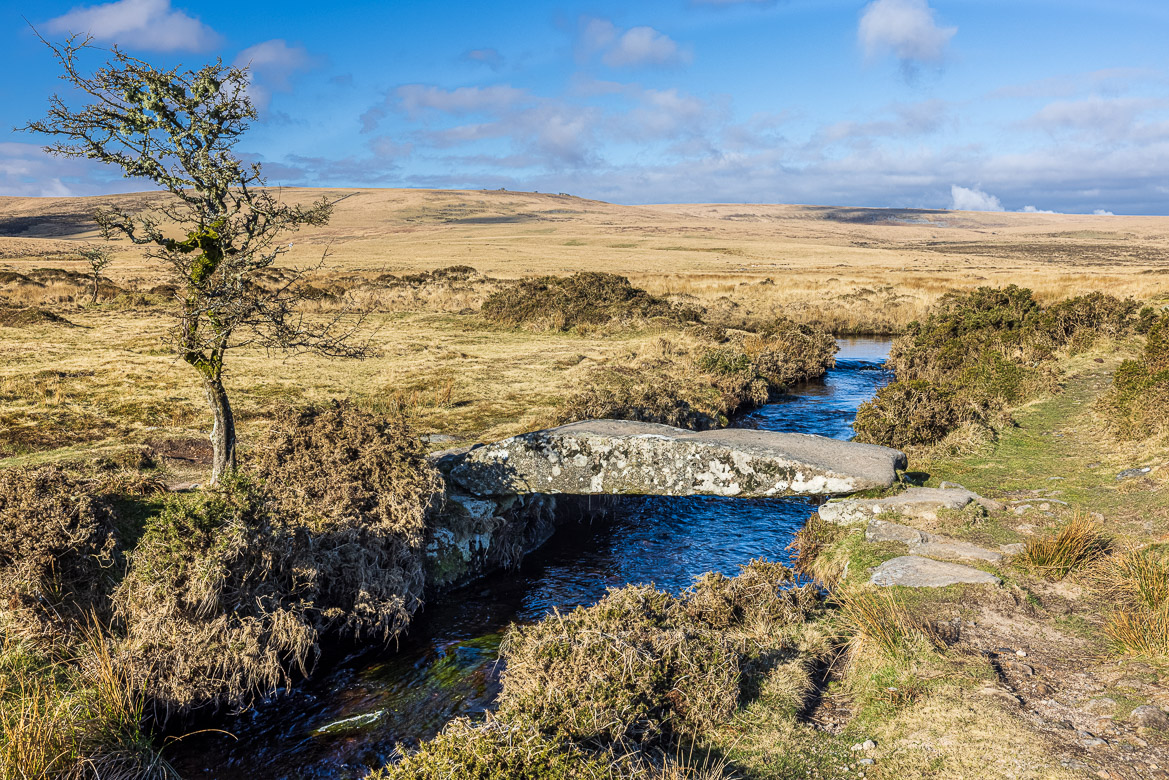 Those of you, who have followed some of my posts on the website knows that I am fond of clapper bridges, see Dartmoor Clapper Bridges. They are a lot younger than the Bronze Age Stone Circle we are just coming from. Most Clapper Bridges were erected in medieval times and some are younger than that. The larger ones were made for pack horses as well, but this little one is obviously only made for people to cross. An old track leads from Gidleigh and Scorhill across the stream and river to old settlements and to Batworthy.
Coming to North Teign River you meet the next clapper bridge. It was quite precarious to cross with tripod and heavy camera bag, but I made it (without getting wet).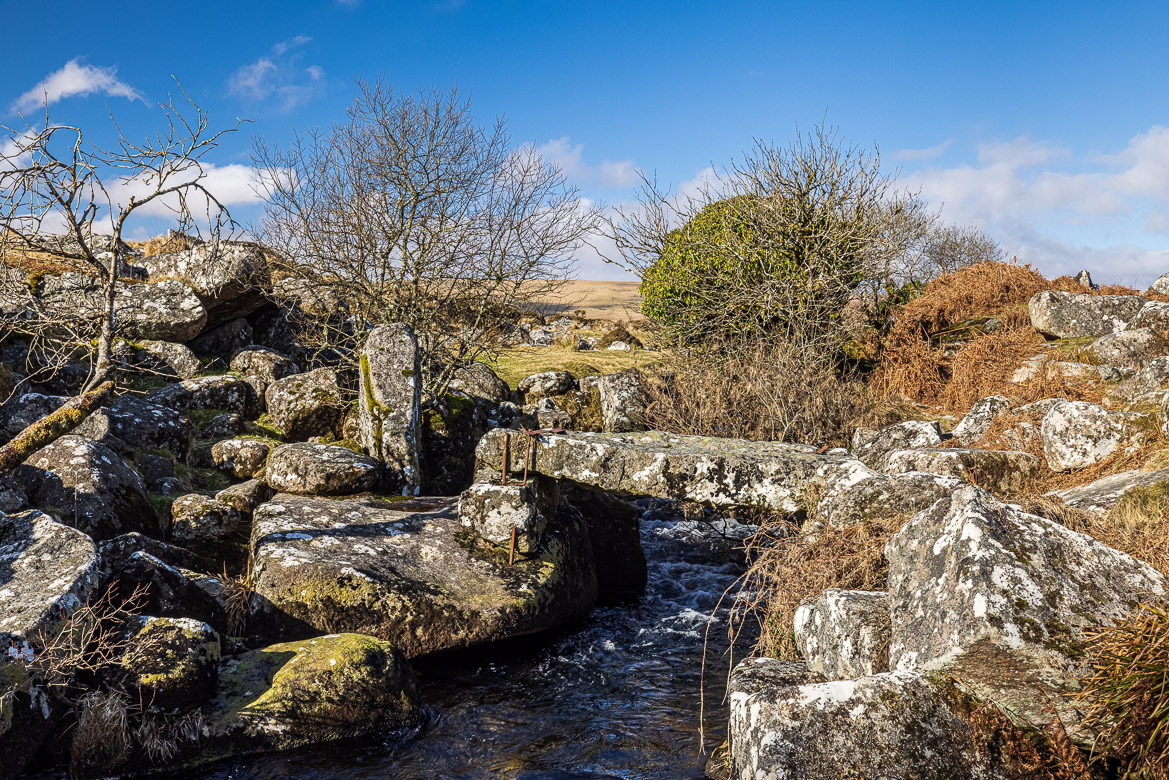 But a little bit further up the river is calmer and is spanned by a much larger clapper that I used walking back. That was evidently the main path across the river.