In the Southwest of England students from different schools participate in an event organised by the Army – Ten Tors. The Ten Tors event is a walk during two days and 35 miles, where the students walk in teams of around 6 persons between 10 Tors (high hills or mountains on Dartmoor).
They have to navigate with the help of map and compass but without any modern GPS equipment. They carry and cook their own food and sleep in sleeping bags and tents, all of which they are carrying themselves. The walk must be completed in two days and their is a time limit on the second day around 5 pm in the evening, when every team must have arrived to be approved.
Mikee was participating with students from another school, Ratcliffe School, and was selected to be the team leader (although she was the shortest among them and the only girl).
She carried a backpack that was just below 20 kg. I had a hard job throwing it up into our off road car afterwards. Jennifer was away that weekend, so Eric and i met up with them and cheered Mikee the last hundred metres into the goal on Sunday afternoon. It was a festive atmosphere among parents, brothers and sisters as they waited for the participants to arrive.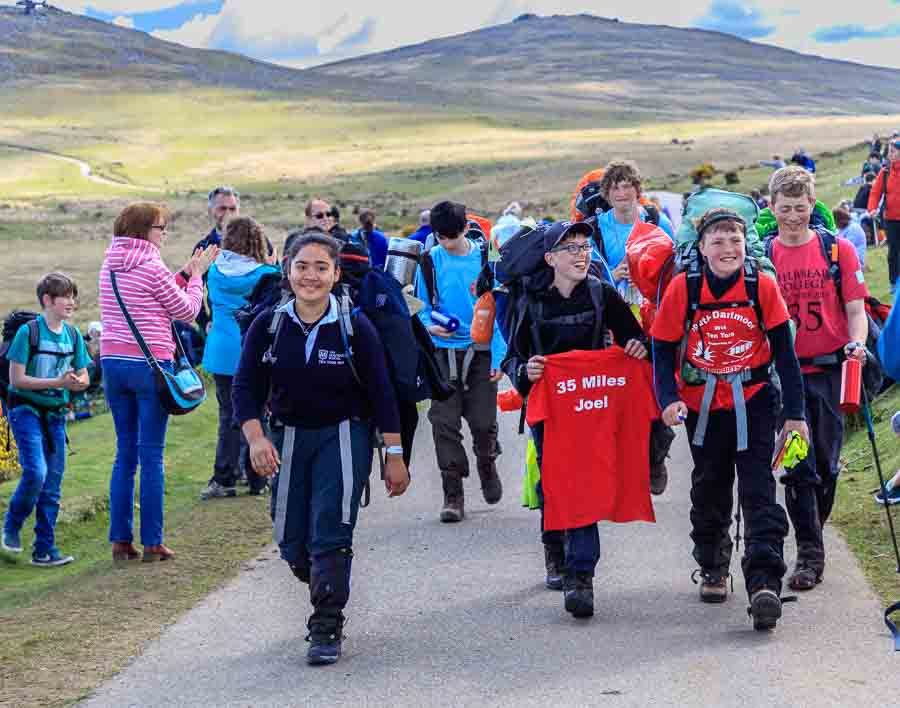 Mikee carried nearly 20 kg in her backpack indluding the tent of the team

Mikee and Eric