Conversion of the playground area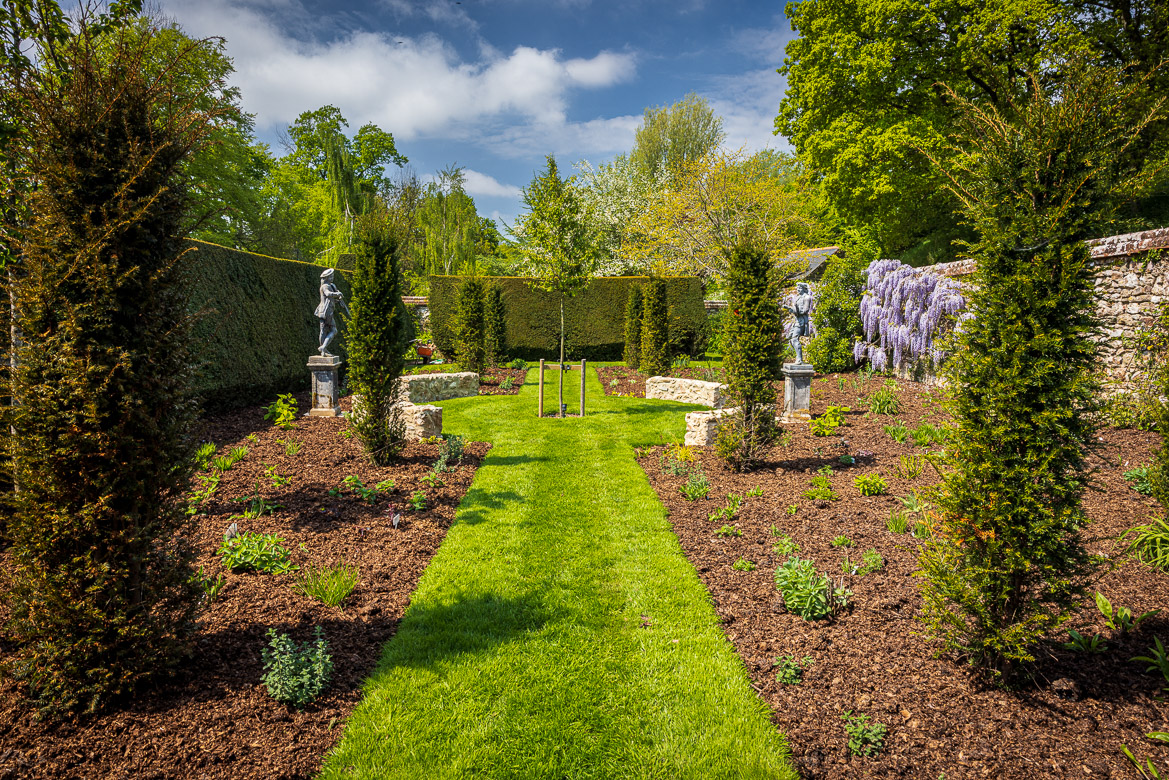 Our gardens evolve! We have two gardens protected by nearly 100 year old hedges in the front of the house, either side of the main pathway up to the entrance. One of those became a playground area, when the children were small. We had a sandbox, swings, a slide and a trampoline. Now the children have passed the age, when they are enjoying this, and Lewis fingers were itching to make a new creation. He designed a new garden with lots of plants and a walkway in the middle. He moved our statues around (each is around 150 kg!) and built four circular benches to sit and enjoy it all. The top of the benches are still to come. It will be the same design and material as the bench around the olive tree (see below).
These images are from the beginning of May and we all hope that by the time of our large Garden Party in June the plants will have grown a lot and are flowering. Lewis talks to them every morning and evening, and I am sure that helps. But we will have to wait a year for seeing the new garden properly developed. We still haven't succeeded in giving it a name, but maybe we can get suggestions from you?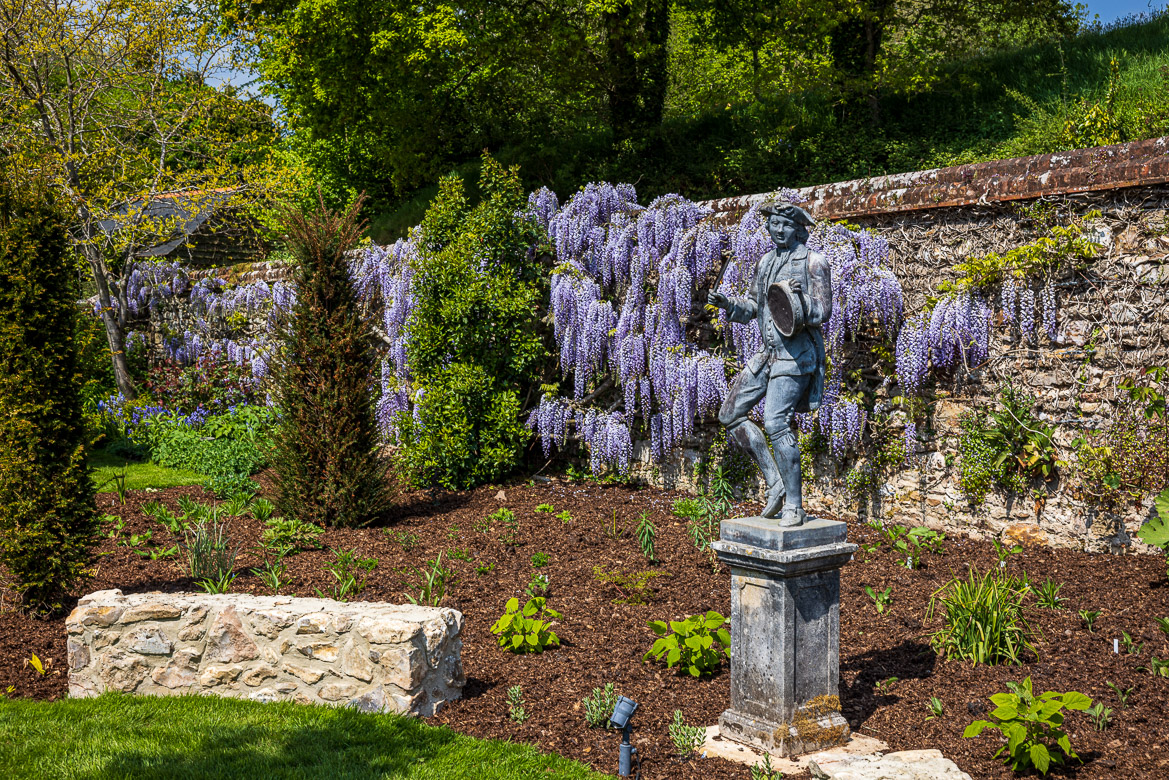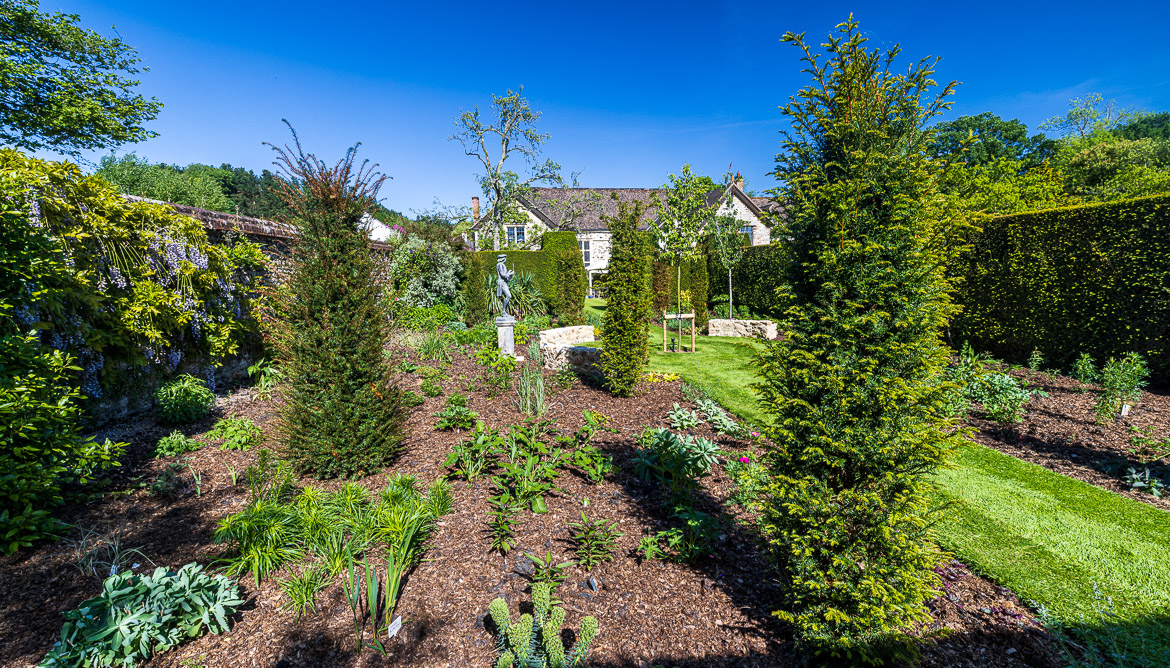 The Mediterranean Courtyard
Last year we found an olive tree to plant in our new courtyard between the Manor, the Stable Block and Lewis cottage. The olive tree seems very happy in its new place and bears fruit. We have found one (1!) olive in it. Well, we didn't plant it to have olive oil! This year Lewis has put out lots of pots with Mediterranean plants including one small lime tree and a lemon tree. Several of these pots have to live in our green house in winter time and we bring them back out in the summer. So this has now become our Mediterranean Courtyard. See last year's post of the olive tree here, when we just planted it.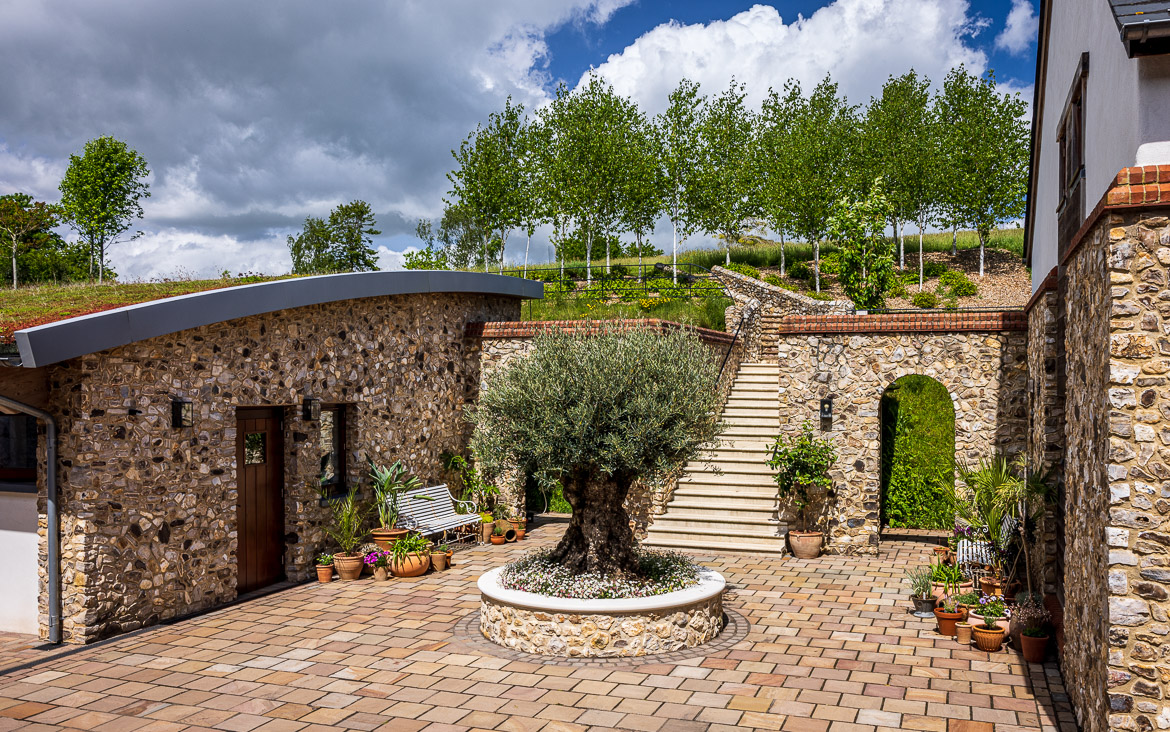 The Inner Courtyard
That is the area where we spend most of our time outdoors. It is very protected and we have our lunches there in summer (when it is warm enough for a Filipina to eat outside!). On the terrace, where we have our dining table, Lewis has placed lots of plants in large pots surrounding our dining area. And the walls around the courtyard are covered in flowering plants.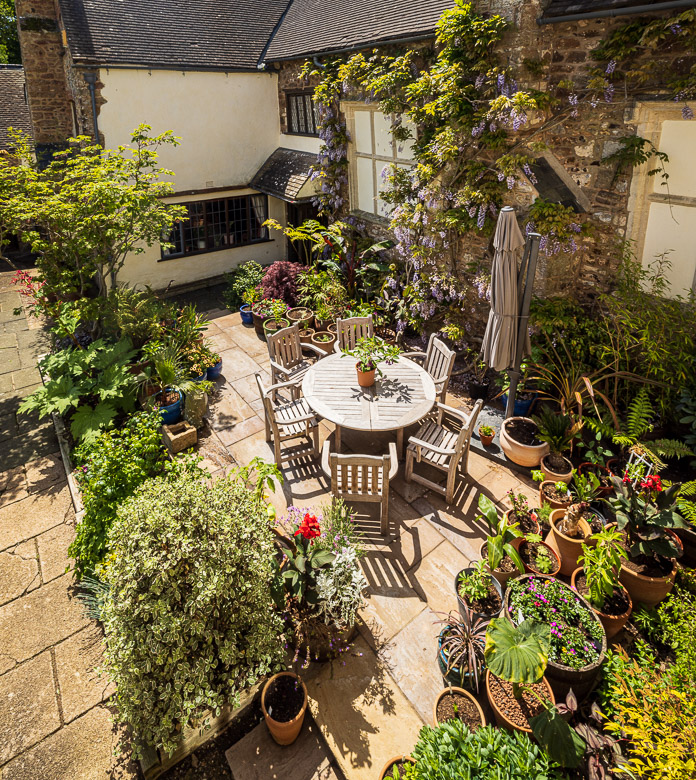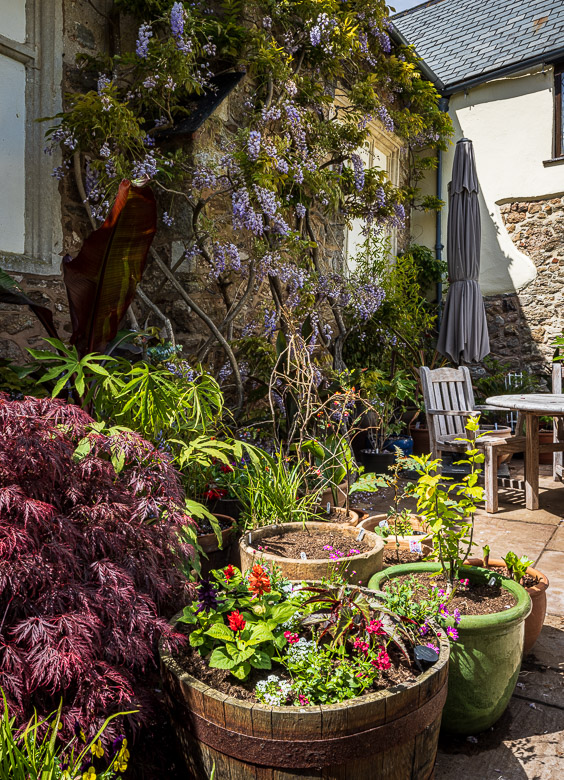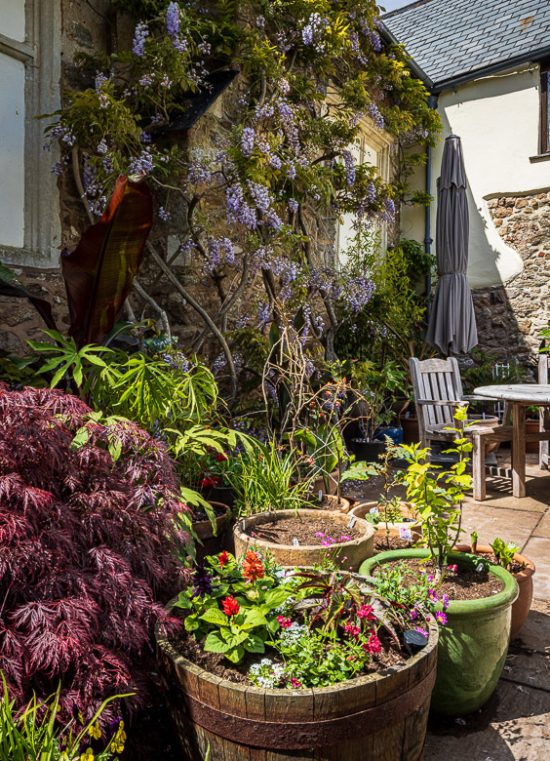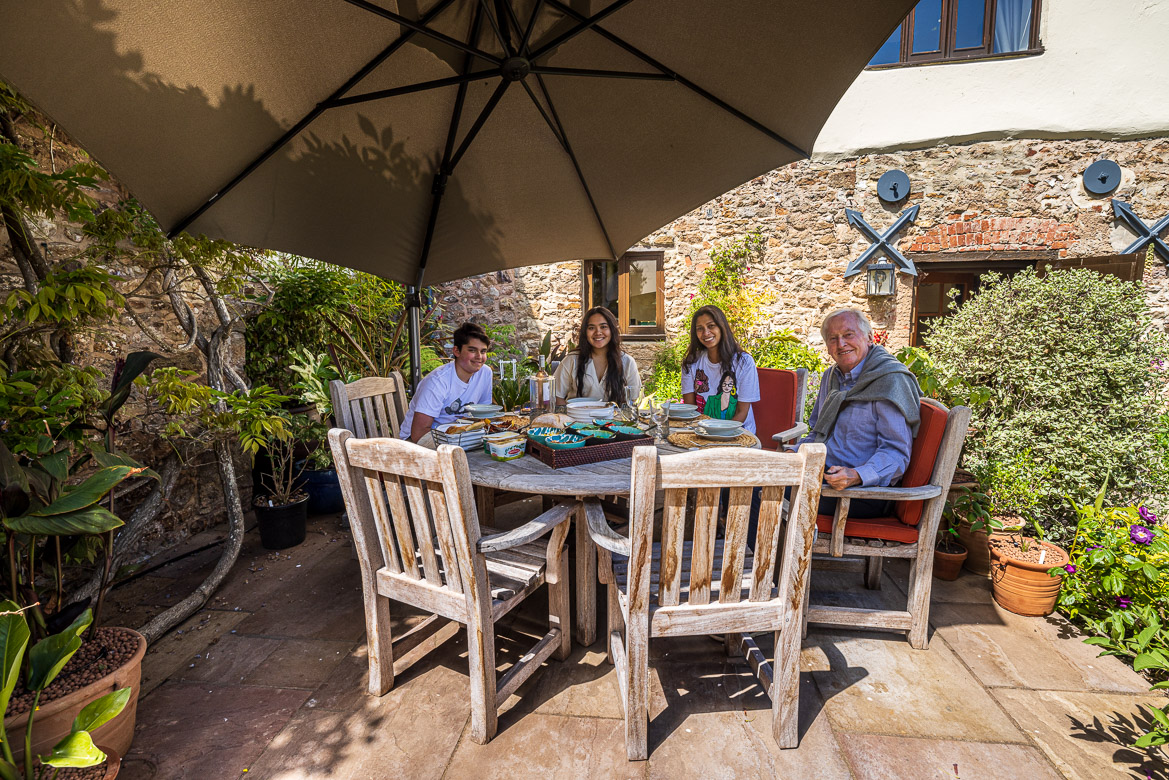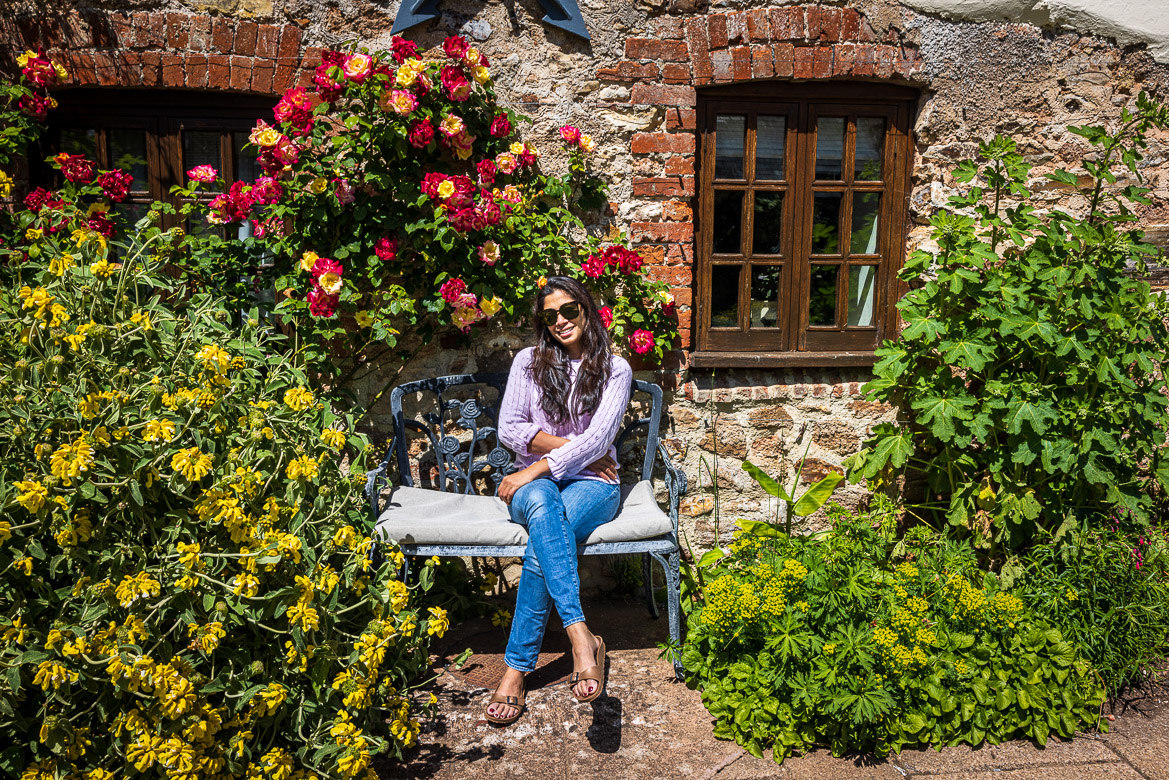 The Rose Garden
The large garden protected by hedges to the right of the pathway up to the Manor is our rose garden, although it is too early for the main display of roses. We have changed the sitting area, but otherwise it remains the same.