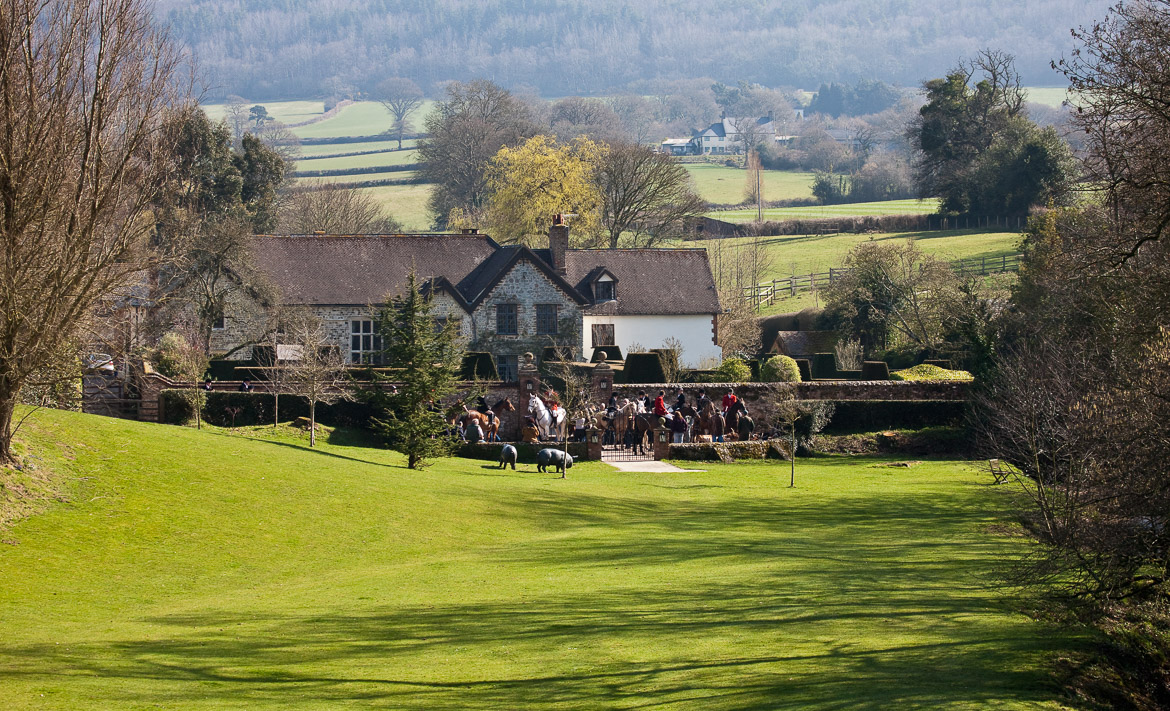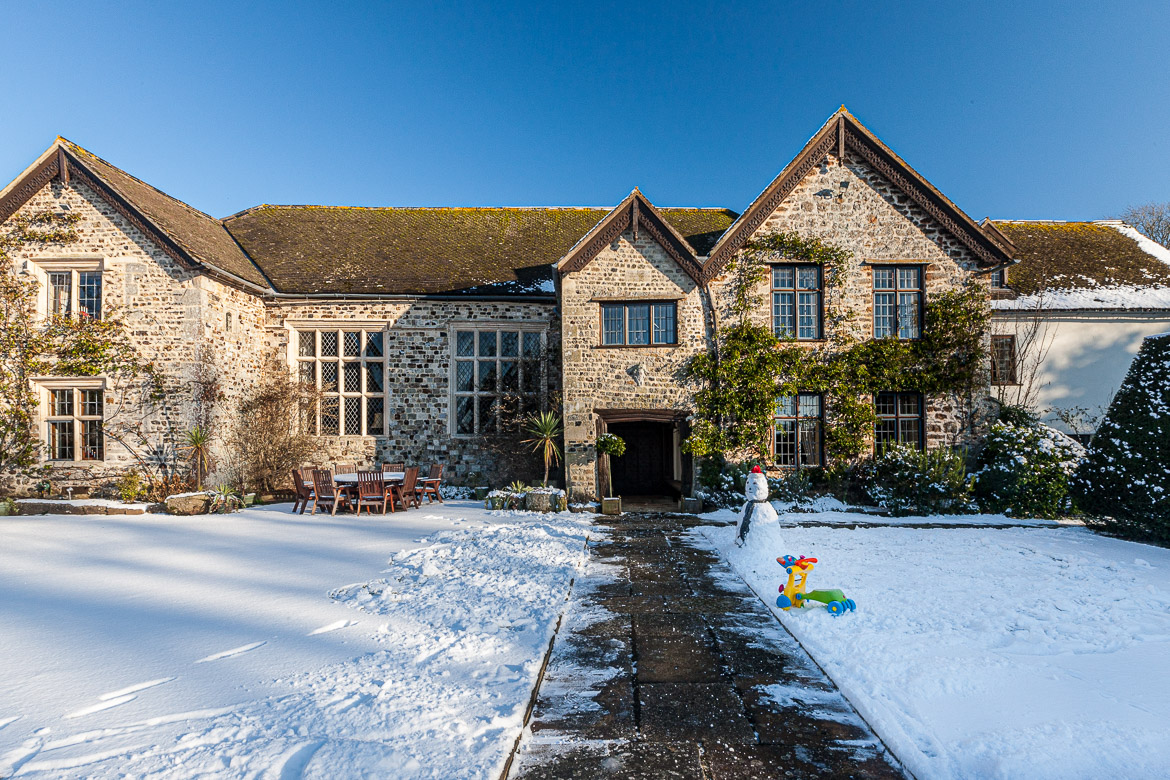 After 23 years we are saying farewell to Knightstone. But a piece of our hearts and souls will always remain here. Eric has known no other home than Knightstone. And neither Jennifer, Mikee or I have ever lived for such a long time at the same home. It is full of memories. Of friends visiting us. Of the laughter of children. Of Chucky, our old Newfoundland, who loved the rare occasions of snow and is now buried on the grounds. I pray he will have some more snow covering him this coming winter.
It is full of history. Built in 1380 and the walls still carrying the memories of history going back 650 years. Here the Bishop of Exeter consecrated the chapel in 1381. And in the 16th century Knightstone belonged to the Grey family, but when Jane Grey, Queen of England for nine days, was executed the property reverted for a short while to the Crown before it came into the possession of William Sherman, who modernised the property in the 1560s. Our fireplace still has his and his wife's initials engraved together with the year, 1567.
But it has more than history. It lives today in today's times. We built a new stable block and an annex in 2011 with a sedum roof and underfloor heating. In the breakfast room Jennifer has been tutoring both Mikee and Eric and in the kitchen nearby, Jennifer has presented more gourmet meals than many Michelin starred restaurants. It has welcomed our friends and given us an opportunity to meet and become part of the local community.
But everything has its time. Mikee is finishing university this coming spring, and Eric will next year be in sixth form at a boarding school in Wales. It is difficult to grasp, but Jennifer and I will for long periods be alone. We have decided to downsize. We have been looking hard and long for a new property. We thought we had found one, but the survey came out negatively, so we decided to wait a little. We have now found another, but until we have exchanged contract, we will not know for sure.
So we decided to move temporarily to the tiny apartment that we have got close to Eric's school, so we wouldn't disrupt Eric's last year at Exeter School. Now the three of us will live there until Christmas, when hopefully we will be ready to move into a new house. But that is another and future story.
During this intermediary period, everything is quite chaotic and disorganised. My photo computers and hard drives are packed down, and I will not publish any photos on Instagram or Facebook. Don't expect any new images until earliest February. I will close down my Instagram account, Knightstone Manor, but I will in due course publish again here on Facebook. During Christmas we will spend time with old friends in Oman (and in due course I will publish some photos from that event as well.
Below I publish on a post today and another tomorrow a few of our photos of Knightstone with our family and friends.